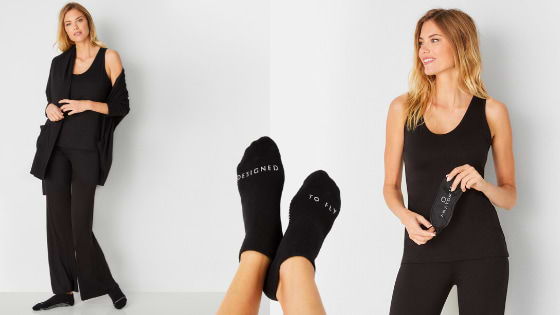 Why You Need This Comfy 3-Piece Set In Your Life
Anatomie Blog
19 Mar, 2020
While you're planning to stay at home for the next few weeks, you don't want to completely forgo style. You need an outfit with versatility and comfort is of utmost importance.
With the right pieces, you can fashion an outfit that is perfect for lounging at home, or working in your private office. Our newest release, this three-piece womens' set features all the luxurious, yet comfortable items you need for a complete look that's perfect for everyday use.
What Does the Three-Piece Set Include?
The fresh, functional three-piece set from Anatomie includes a top, pants, and cardigan for just $249! Here is a closer look at each piece:
1. River Comfy Basic Tank
With a rounded scoop neckline, slim fit, and sleeveless design, the black River Comfy Basic Tank is the epitome of versatility. This wear-anywhere loungewear tank is designed to keep you comfortable, cool and totally chic, whether you