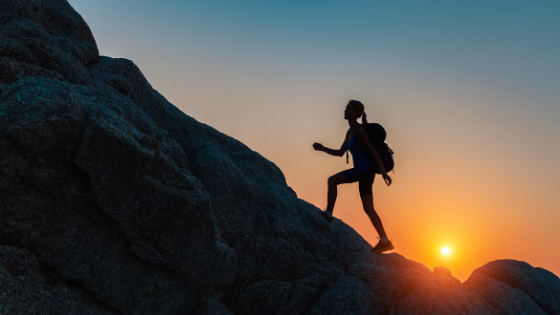 What to Pack for any Backpacking Trip
Anatomie Blog
23 Jan, 2020
Hitting the trails doesn't always mean going to your local park and snagging a sandwich along the way to enjoy a quick hike. Remote destinations are both fascinating and beautiful, but it's way too easy to overpack when you're not sure what the weather will bring.
Whether you're headed for a jaunt in the Outback or the wilds of South America, you'll be sure to appreciate that these fun options from Anatomie not only look great but are also extremely comfortable and easy to pack! 
Stay Warm and Dry with Kenya Safari Jacket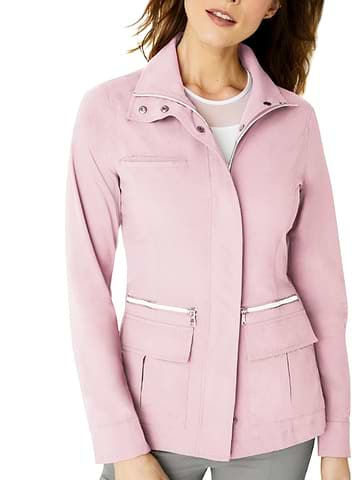 Our best selling Kenya Safari Jacket is now available in Rose
Need to repel a light breeze or a little water from a splashing brook? Anatomie's Kenya Safari Jacket provides the perfect clothes for backpacking! The lightweight, wrinkle-free material is lightly stretchy and built to repel moisture, with handy pockets for storing a quick snack, your phone, or passport. 
Trek Through Terrain in the Luisa Skinny Stripe Pants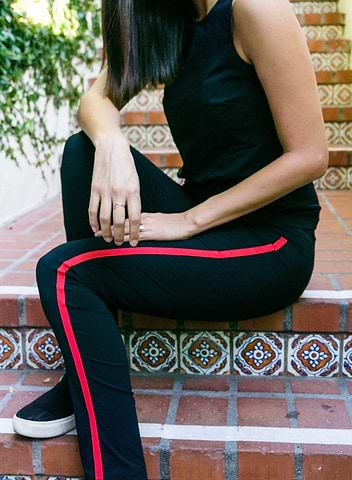 Who says skinny jean pants have to be uncomfortable? The new Luisa Skinny Stipe Pants are perfect for the trail -- durable enough to keep your legs safe from branches or rocks while giving you the fabulous fit you've come to expect from Anatomie clothing. These customer favorite pants feature a mid rise and double snap closure on the zip fly, you'll be confident and ready to hit any trail in these lightweight, packable pants. 
Be Ready for Anything in the Melissa Tee
Women's travel clothing has undergone a revolution with the Melissa Tee from Anatomie! Mesh sleeves and shoulder panels top this slim-fitting tee that is made of wrinkle-resistant fabric from Peru that is ideal for your next world jaunt. The simple design makes it great for days spent outdoors or in an airport. 
Wrinkle-Resistant Luxe Travel Essential: Tony Long Sleeve Top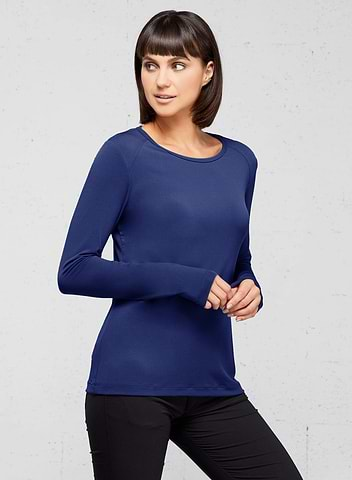 Beat back the chill with Anatomie's Tony Long Sleeve Top. This slim-fit jersey is made of the perfect silky, stretchy material that will look amazing right out of your backpack. Don't shirk your style simply because you're on the trail! The Tony Long Sleeve Travel Top is available for just $88!
Adventure in the Andrea Contrast Panel Leggings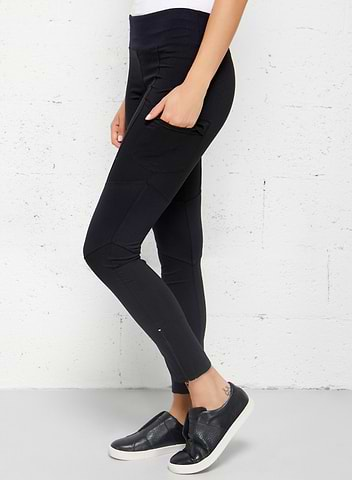 Need a sporty option that also provides space for your room key or ID right in the waistband? Our Andrea Contrast Panel Leggings are the answer! Made with contrasting black Lycra at the knees and waist, these lightweight leggings are the perfect women's travel clothing. 
It only takes a minute to roll up these mix-and-match pieces into a packing cube, making them the ideal option for backpackers who are more interested in enjoying the scenery than tugging around a massive piece of luggage.
There's no reason to miss out on style, either! Make a statement when you put together the perfect backpacking wardrobe from Anatomie.