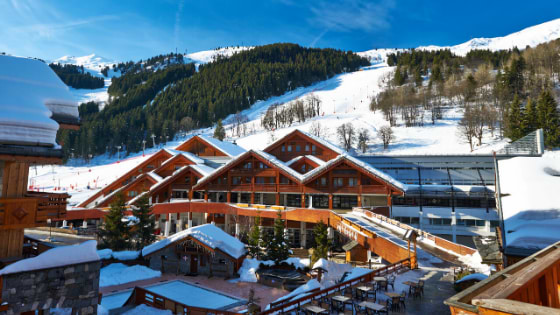 What to Pack for a Ski Resort Holiday
Anatomie Blog
30 Oct, 2019
With the end of the year fast approaching, the season of winter sports is in full force. You can make the most of a long weekend or winter vacation with a quick getaway to an upscale ski resort to enjoy the snow in proper fashion.
As you prepare for your escape to a luxurious ski resort, it's important to pack the right apparel so you can maintain a balance between comfortable warmth and sophistication throughout the holiday. With the best winter fashion from Anatomie, you can stay classy while hitting the slopes.
Whether you're heading to a top-notch American destination – such as Aspen, Vail, or Beaver Creek in Colorado or Big Sky, Montana – or going big with international travel to Switzerland or France, prepare properly for your adventure with inventory that includes these key elegant yet versatile pieces from Anatomie:
1. Marley Vegan Suede Jacket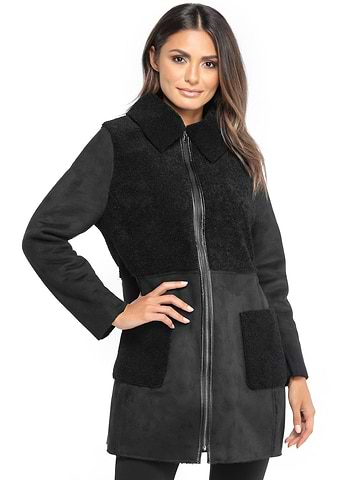 Made in Italy, the Marley Vegan Suede Jacket is the perfect outerwear to pack and wear during your holiday at an upscale ski resort. The fabric is heavy enough to keep you warm, but flexible enough to accommodate outdoor sports. The sophisticated fit is styled in vegan shearling with a matching lining throughout, while the dual front pockets are ideal for storing items or keep your hands cozy and warm.
2. Kiara Long Sleeve Top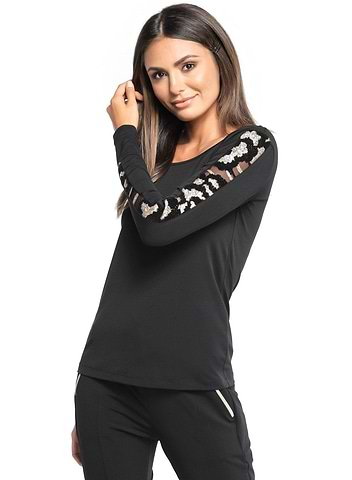 To go under your jacket, take along the Kiara Long Sleeve Top with sequins. This bold take on the classic women's travel top is crafted using silky, wrinkle-resistant stretch jersey with bold mesh panels. This modern and sophisticated top, which hits just below the hips and features a crew neckline, is easy to dress up or down for any occasion that might arise during your ski trip.
3. Susan Cozy Pants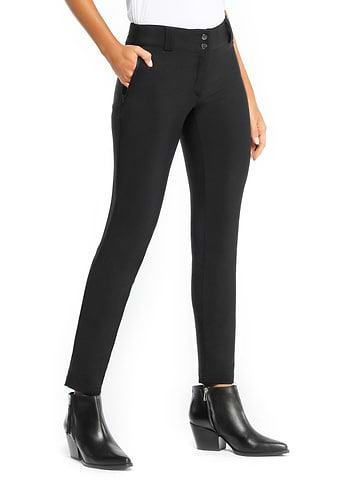 For an effortlessly chic yet sporty look, opt for the Susan Cozy Pants. Available in elegant black, these exceptional travel pants feature the modern skinny leg with a tapered ankle-length hemline. The breathable design and soft brushed lycra fabric are the perfect match for your upcoming outdoor adventure.
4. Malibu Lux Pants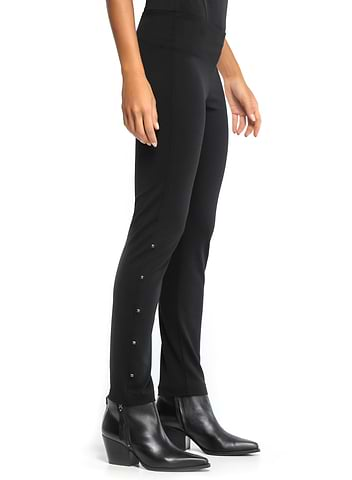 As a second option, take along the slightly edgy Malibu Lux Pants. With a mid-rise waist and slim fit, these pants are designed to take you seamlessly from your car to the slopes to a night in the lounge. They can be paired with a wide range of tops while consistently providing you a comfortable yet flattering fit.
5. Cordelia Cape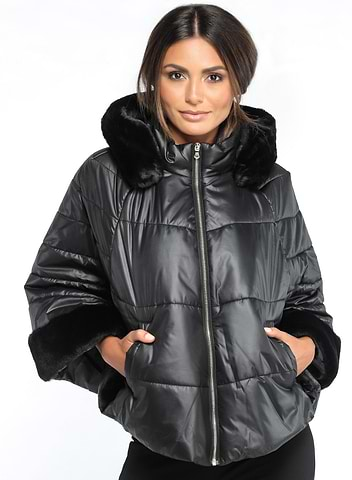 Top off your look with the Cordelia Cape, ideal for when you're done with the slopes and take to ice-skating or a crisp stroll through the enchanting grounds of your upscale resort. This puffer cape features a faux fur neckline for added warmth.
We can't forget to mention our Travel City Slick Jacket or Lugano Asymmetrical Jacket which have quickly become two customer favorites. The waterproof and wind-resistant material of the Travel City Slick makes it desireable in even the harshest temps while the Lugano is just the perfect amount of added flare in a cozy, functional jacket. 
Building Your Ski Resort Wardrobe
When it comes to choosing what to pack and wear for your luxury ski getaway, you can't go wrong with Anatomie. Each piece of high-end apparel is specifically designed with the modern traveler in mind and offers the versatility, comfort, and refinement you crave for your continental and global adventures.
Off on a ski adventure? Tag us in your travels and use #EVERYDAYANATOMIE for a chance to be featured on our Instagram!