What to Pack For a Glamping Getaway
Anatomie Blog
04 Jun, 2019
The beauty of 'glamping' – or more glamorous camping for those of us who would rather remain somewhat civilized – is that you can still feel at one with nature, roast your marshmallows by campfire, fall asleep to the symphony of frogs and crickets, or to the fitful call from that incessant bird who likes to stay up late, all without compromising your comfort and modern niceties.
There's really no need to suffer. You can forget the tangled mess of sleeping in a slippery cocoon bag on uneven ground with a dastardly, jagged rock in your poor back. And you certainly shouldn't have to improvise that much when Mother Nature calls. We, the Glampers, in order to form a more perfect getaway, can and will appreciate the starry night sky in style and contentment.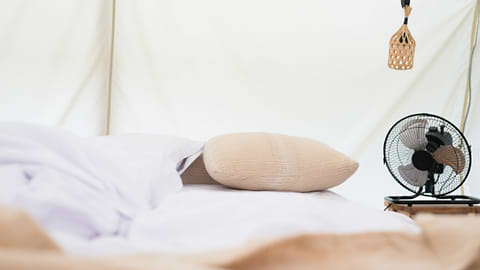 While you may not have to pack an impromptu roof over your head or the cushioning upon which you rest at night, there are numerous things you can do preemptively to ensure more practically an agreeable time in the great outdoors. Without further ado, here are some of our recommended packing tips:
A good rule to glamp by: pack layers.
This will keep your personal thermostat at an optimal temperature. Never mind if it's a hot, sunny day or a cool, breezy night, you never want to be at the mercy of Mother Nature's whims, and layers will help you to adapt more easily. The more layers, the better. And since Anatomie designs its clothing to be lightweight and wrinkle-free, you can stash extra layers, and your water bottle, and your snacks, go on that hike or bike ride, or tour that new town without packing on too much weight or carrying anything too clunky.



If you're just going away for a long weekend/short trip with access to cold water for washing, we recommend our Anatomie Packing Cube. You can fit six pieces into one of our cubes and never check a bag again. The cube is so small that it's carry-on-only. So layer-up with any of our cozy sweaters, smart travel vests, and sophisticated travel jackets.

What else? Along with our sleek tops and jackets, our high-performance pants are designed to wander the world in comfort while looking stylish and chic, so you may want to browse our most popular collection of travel pants for outfit inspiration.
In general, Anatomie's clothing is designed of the highest quality fabrics with European craftsmanship that maximizes style, comfort, and durability. It's never been easier to find chic, no-iron travel essentials that are ideal for any destination. 
Also, Anatomie travel clothing for women is breathable and requires minimal care. If a washing machine escapes you, you can simply hand wash your Anatomie clothes in the sink.
Here are some of our travel essentials so your next glamping getaway feels more like a backyard excursion:
Sun Protective Pieces – We offer 50 SPC choices. See our Kenya Jacket.
Water bottle - It's important to stay hydrated, you know. 
Windbreaker - Check out our Metallic Travel Merika Windbreaker and Casey Cropped Lightweight Windbreaker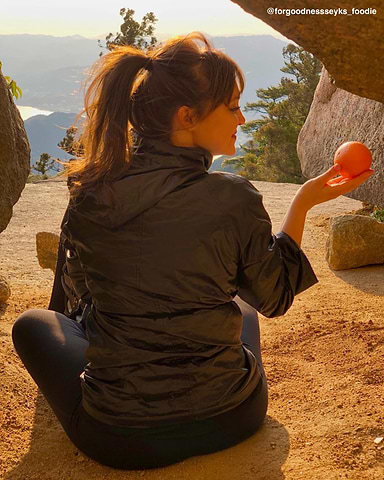 Fleece – Check out our mid-weight, waterproof, lined in brushed fleece Travel City Slick Jacket. So versatile and designed with performance wrinkle-free fabric, you will never want to take it off.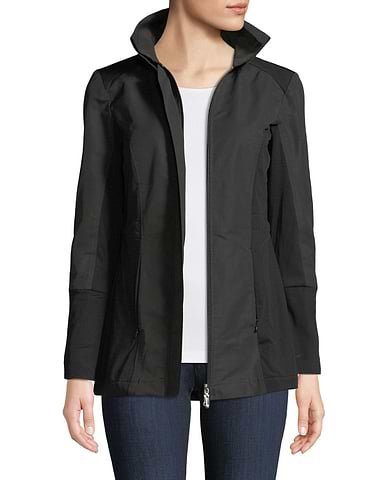 If you want a more snug fitting jacket, or are more petite - the Lora is the piece you will certainly love. It is perfect for layering; discover our Lora Nylon Fleece Jacket today.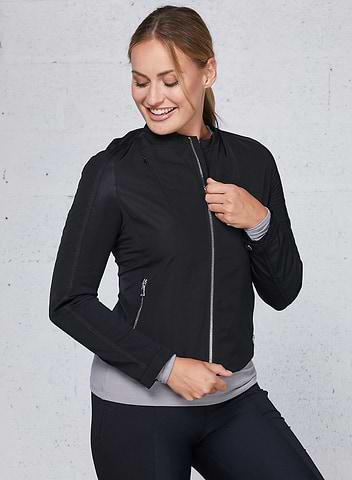 Hand and feet warmers - These little pouches of warm goodness are great for skiing, snowy weather or just a touch of relief if you tend to feel colder than most.
Cooler - You may not have a fridge where you're going. And, you may not want to drink your rosé any other way.
Toiletries & Meds – Don't forget. You may not find these everywhere.
Sunscreen and Bug Spray – Some glampgrounds include these items so you may want to call ahead or check their website. Never a bad idea, though.
Something to Read -  Take a healthy break from everyday television time, computer/mobile device screentime, if you can help it. Remember why you're getting away.
Deck of Cards / Games – Maybe it's a Frisbee. Maybe you just find a nice walking stick. But think ahead, you may want to plan for some unplugged entertainment.
Phone, camera, and portable chargers – Hey, it's glamping. Pics or it didn't happen. 
In sum, explore the world with Anatomie's stylish collection of women's travel clothing. Combining everyday practicality with European sensibility, our versatile line of travel clothing serves for business, cruises, resort and spa, golf and safari. We provide the ultimate wardrobe for all luxurious travel destinations.
What are your packing-for-glamping go-to's? Shoot us a note or leave us a comment in our "Support" section below and we'll listen, maybe even add something to our collection for you.