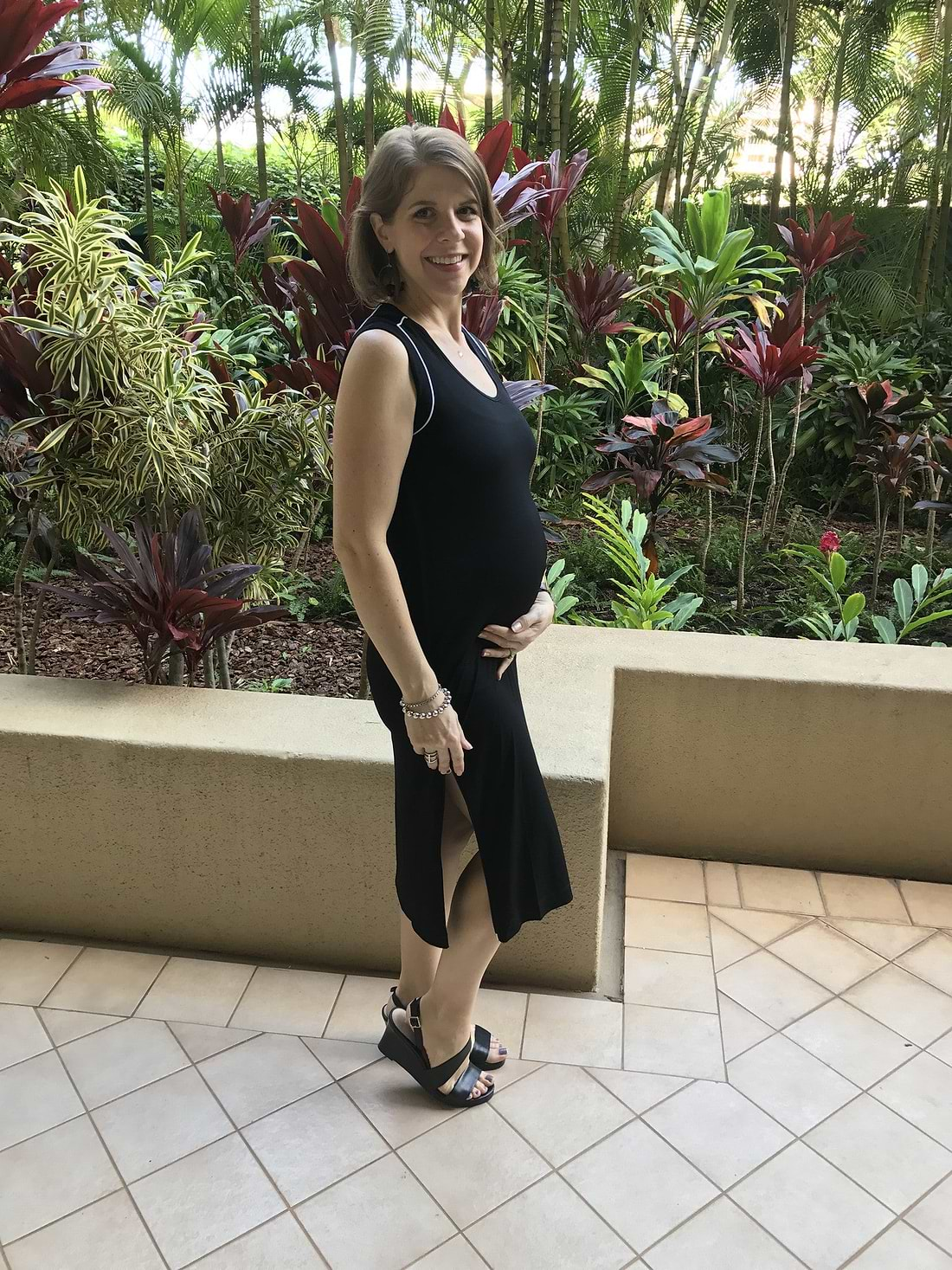 Travel Tuesday: Moms-to-be Love Anatomie
Anatomie Blog
09 Jan, 2017
Yes, Anatomie is designed to travel all over the world, but it's also designed to accommodate moms-to-be. Just ask Peggy Laidlaw, Anatomie's director of partnership for Hawaii and founder of Luxury in Wellness, which does sales and consulting for Hawaiian boutiques. Six months pregnant with her first child, a boy, Peggy is still rocking her pre-pregnancy Anatomie clothing thanks to the comfortable, ultra-stretchy designs. (Machine wash cold and the pieces rebound to their original shape.) "Maternity clothes are either really expensive to wear for only a short period of time, or not well made and not very comfortable," says Peggy. "Because Anatomie is so well made, I'm not worried about pulling the clothes over my belly and stretching them. I'm not going to ruin them."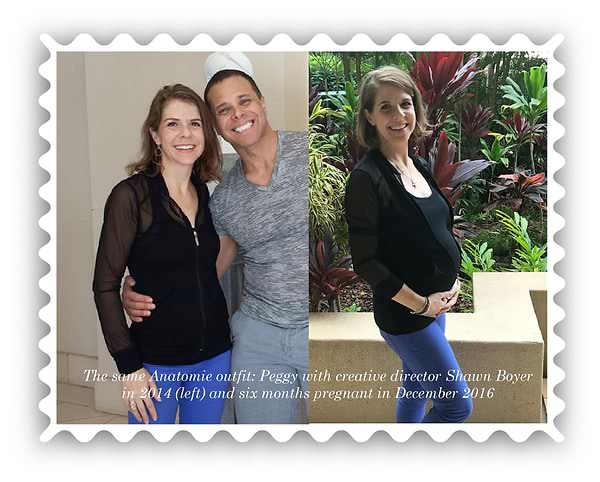 Living in Maui, she often must take red-eye flights for business and pleasure on the mainland—and naturally, she wears Anatomie. "It's nice to be comfortable on the plane and land and feel like I'm stylish and ready to start my day," says Peggy, who is headed to her baby shower in Vegas.
CEO Kate Boyer, whose daughter Charlee is now two, also lived in Anatomie during her pregnancy. "Everyday I wore a Buda Mesh Top and the Andrea Legging Pant," she says, revealing that she only popped a seam in the Andrea during the final week. While she was devoted to the Buda Mesh Top, she says any of Anatomie's jersey and mesh tops will work during pregnancy. "They're flattering and they stretch, but they won't stretch out," says Kate.
Peggy anticipates her Anatomie wardrobe will especially come in handy after her pregnancy. "I'm looking forward to wearing these pieces as a busy new mom," she says. "I'll need to be comfortable, but active. Low-maintenance clothes I can easily pull on and still look put-together and professional for my business."
Here are Peggy and Kate's favorite Anatomie pieces for expectant moms:
The Kate Pant: "My Kates will make it all the way through my pregnancy because they're low-cut and stretchy," says Peggy, who's wearing the Kate below.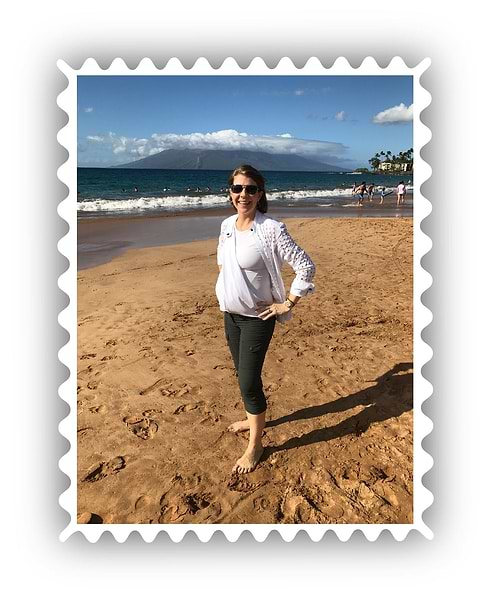 The Andrea Legging Pant: "This was my favorite," says Kate. "You can wear it throughout your pregnancy because of the stretchy Lycra waistband."
The Susan Pant: "I still wear the Susan in my regular size, but might have to put my belly band over them in the final months," says Peggy.
The Buda Mesh Top: "I thought my arms were getting fat; the mesh hides your arms, but is lightweight so you don't get hot," says Kate, adding that the top also felt supportive on her tummy.
The Kim Mesh-Sleeve Top: This season's update on the Buda Top works the same magic in terms of comfort and style.
The Tony Long-Sleeve Top: Peggy has been relying on the year-round staple in our signature luxe jersey, pictured below.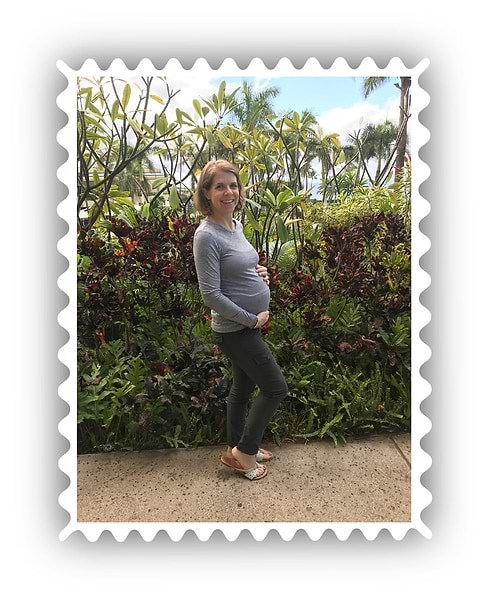 The Trina Racerback Tank: "I like the Trina because it's long, so it still comes down to my hips, even over my belly," says Peggy. "And it's super comfortable with the built-in bra."
The Merika Windbreaker: "I can't zip it, but I'm still throwing it on for light rains here in Maui," says Peggy.
The Insaf Cape: Hidden interior snaps allow you to adjust between two sizes on the oversized silhouette.
The Isadora Tank: "I was just wearing that the other day," says Peggy of the luxe jersey essential.
Monte Carlo Tank: One of Peggy's favorites, the mesh and jersey design will soon make a reappearance on anatomie.com