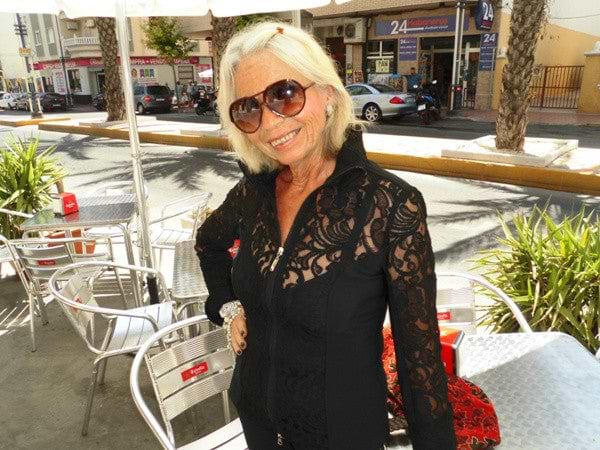 Travel Tuesday: Meet Glamour Granny in Anatomie Travel Essentials
Anatomie Blog
05 Dec, 2016
She's not the typical grandma. For the past five years, Inka Piegsa-Quischotte has chronicled five-star adventures all over the world on her travel blog GlamourGrannyTravels.com, enrapturing a devoted following of readers who appreciate her glamorous exploits and always-chic sense of style. On a recent trip to Bordeaux, France for wine tasting, cooking classes and a luxurious stay at the St. James Hotel Bouliac, she found her Anatomie wardrobe to be, as the French would say, magnifique. She wrote in her blog post, "A match made in heaven: glamorous travel clothes and a luxury hotel." Inka elegantly wore Anatomie travel essentials like the Skyler Skinny Pant and Kate Skinny Cargo Pant all over the quaint mountain village of Bouliac, about 20 kilometers from Bordeaux. "They fit perfectly and have the necessary pockets in just the right places," wrote the German-born former international attorney, adding that her favorite jacket, the Mollie Lace Jacket in black, "got more than one admiring glance from the French ladies, known for their chic." Inka has previously posted about the exceptional quality of Anatomie's designs, calling them "glamorous and comfy", and appreciation of the neutral colors "which easily combine with other colors so you have different outfits without the need to drag tons of luggage around." She took a break from her whirlwind travels to chat with Anatomie.
What inspired you to start Glamour Granny Travels?
"I was walking in Kusadasi, Turkey when I was stopped by two elderly American ladies, obviously in distress. They said that they had 'lost' their husbands and wanted to return to their cruise ship but couldn't find it. In fact, we were all standing right in front of it, but they were so insecure they didn't see it. That gave me the idea to create a blog for baby boomers and encourage them to travel, to not be afraid of the unknown and to become independent."
Describe your travel style...
"It's easier to say what I'm NOT. A backpacker, a budget traveler, a dorm or hostel user. I travel in style and comfort, using local cars and drivers to take me where I want to go."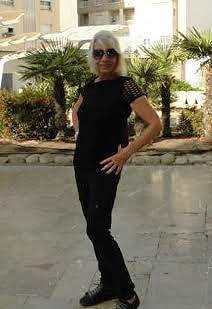 How do you look put-together and chic while traveling?
"The secret is in coordination with mix and match colors. Mine are black, white and cream with colorful silk scarves to liven things up. I opt for boots and ankle boots, but bring one pair of trainers for walking."
Must-have travel items?
"Scarves, perfume, earrings and my favorite face cream."
What are your top style tips for warm weather travel?
"Flowing dresses and trousers. I always wear long sleeves, they're so much more elegant. For beachwear, I prefer a one-piece over a bikini and colorful sarongs."
What were you recently doing on top of a mountain in Spain for BBC Europe?
"I'm actually writing for BBC Travel and it's a story about the last hermits in Spain. There's a couple in their 80s who happily live alone in an otherwise abandoned mountain village in Aragon."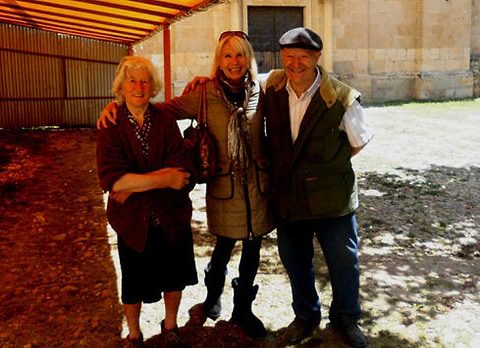 Where are you headed next?
"Oman, Dubai and Sudan in January of next year."
Favorite place you've ever visited?
"I love heat, sea and the desert. My favorite place is Oman and I'm happy to revisit for a spectacular light festival in January."