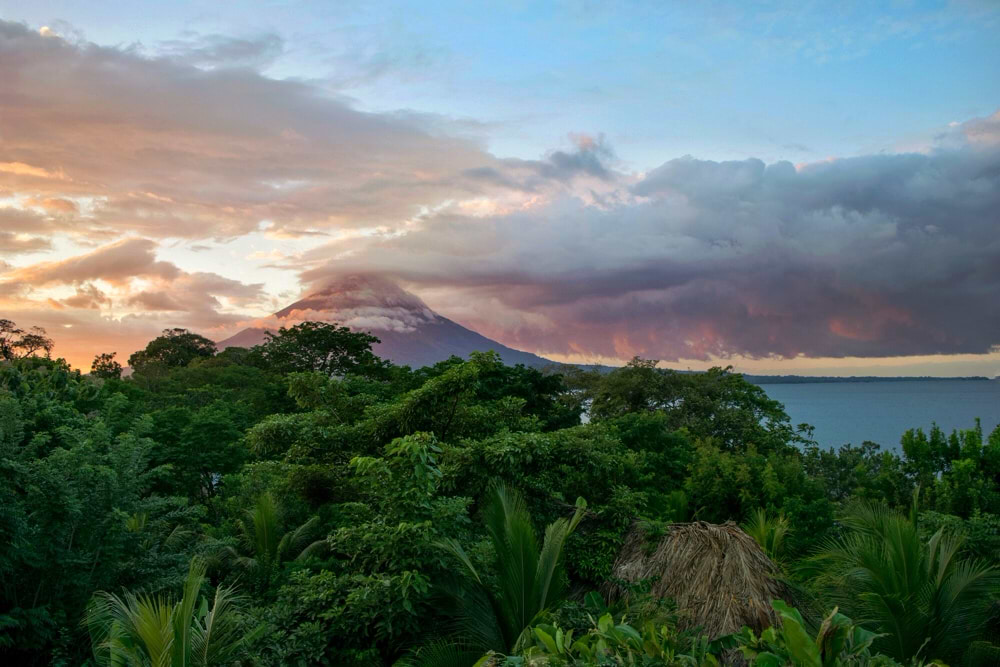 Travel Tuesday: Gorgeous adventures await in Nicaragua
Anatomie Blog
11 Oct, 2016
Nicaragua offers an intriguing mix of volcanic landscapes, colonial architecture, beautiful beaches and lush rainforest. Set between the Pacific Ocean and the Caribbean Sea, the largest country in Central America has a population of six million people and about 80 percent remains undeveloped.
"Nicaragua is an amazing place to relax and discover virgin beaches, volcanoes and lagoons," says Luis Mayorga, Anatomie's shipping manager who is from the capital city of Managua and returns to visit his family several times a year. He says the coastal town of San Juan del Sur is a must-see with 22 stunning secluded beaches, allowing you to escape civilization for the day. The Corn Islands are also at the top of his list. "It's a paradise there and they also speak English," he says of the two enchanting islands about 43 miles off the country's eastern coast, known for their spectacular diving, postcard-perfect terrain and rose-gold sunsets.
There are 19 volcanoes in Nicaragua; eight of which are active. The Masaya Volcano National Park contains two of the active ones and can't be missed. Located half an hour from Managua, it's the country's first and largest national park, including craters and an underground tunnel formed by lava flows. You'll also want to explore the beautiful Apoyo Lagoon, a nature reserve in the middle of the volcanic chain that runs along the country's Pacific coast. Additionally, the country's Spanish colonial architecture is a draw, particularly in the cities of Granada and Leon.
As for the food, "it's delicious!" promises Luis. Traditional dishes include nacatamales, corncakes filled with meat and vegetables and steamed in banana leaves; vigorón, boiled yucca mixed with crunchy pork rinds and topped with a spicy cabbage slaw; and baho, beef, plantains and yucca wrapped in banana leaves. You'll also find many different types of soups, ranging from cheese with crunchy corn masa fritters to fish and vegetables.
With year-round temperate conditions, Luis says any time is good to visit, but keep in mind the dry season is December through April. The wet season can get very humid, but count on refreshing daily rainfall along the Atlantic coast. It tends to be slightly cooler in the northern mountains.