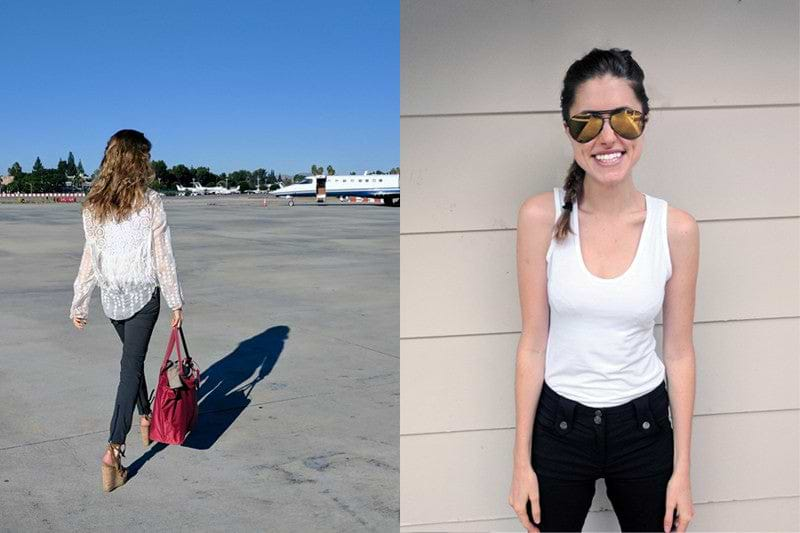 Travel Tuesday: A weekend in Napa with blogger Nadina Gerlach
Anatomie Blog
02 Jan, 2017
Whether she's on the beaches of Tahiti or in the mountains of Morocco, travel blogger Nadina Gerlach always looks perfectly put-together. The L.A. native, who's behind the popular Instagram account @nadina.la, recently wrote a piece for online travel magazine JetSet Times entitled "I Traveled Carry-On Only For One Month, Here's What You Need" detailing her travels through Europe and Africa with only a single backpack. Her picks for clothing: Anatomie's Susan Skinny Ankle Pant and Isadora Tank. She wrote: "These are the best travel pants on the market. High-function meets high-fashion, Anatomie took me from a grueling Sintra hike to chic BA Hotel dinner in the same day. Lightweight, breathable fabric wicks sweat, dries fast, and packs tightly. I live in the insanely flattering Susan Skinny Ankle, and also own the Skyler. Bonus points if you pair with their luxe basics like the Isadora Tank."
Nadina also wore Anatomie on a recent birthday weekend in Napa Valley, California and found that her Skyler Skinny Pants rebounded beautifully after a wine-tasting accident. She shared details of her trip with Anatomie.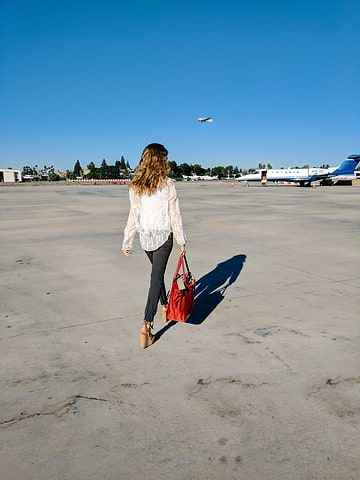 Nadina wears our Susan Skinny Ankle Pant on the runway. 
Happy belated birthday. Why was Napa an ideal place to celebrate?
"Thank you! The day was easy and unhurried, thanks to gracious hosts, good friends, and endless wine. Didn't Galileo say "Wine is sunlight, held together by water,"? Nowhere is this more true than Napa."
Who did you spend it with? 
"I went with my mom and our friends to celebrate our November birthdays. My dad was surrounded by eight ladies for the entire trip!"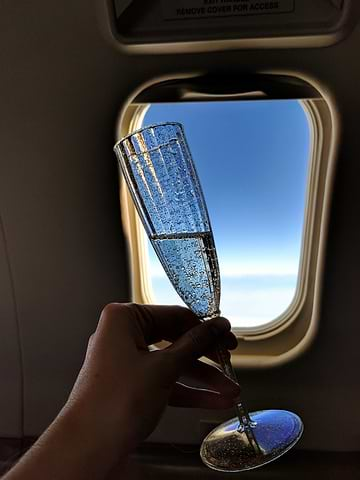 Had you visited Napa before? 
"No. I'm a regular of the Santa Ynez region (made famous by the movie Sideways), but Napa was on my bucket list."
Favorite wineries and restaurants?
"Family-owned and operated, Silver Oak boasts an engaging tour with generous pours of their delectable cabernet sauvignons. The 2012 Alexander Valley is Oprah's favorite. For history buffs and champagne lovers, check out Schramsberg. Their sparkling whites have graced official State functions for every U.S. Presidential administration since Nixon. Dine at Goose and Gander's downstairs bar for a luxe farm-to-table dinner in a Harry Potter setting. For lunch, try Oakville Grocery for luxe foodstuffs or Gott's Roadside for burgers. Pro tip from Stephen Gelber of former LA restaurant Smoke.Oil.Salt: call ahead and order take-out to avoid the lines at Gott's."
Top cultural attractions?
"If you want to do a little driving, head to the city of Healdsburg and check out SHED [a local food-focused outfit with a market, restaurant and fermentation bar], as well as the other adorable shopping and tasting options available in Healdsburg Plaza. More than anything, ask your friends for their favorites! Thanks to @heyfollowthatbird and Kathryn Nathanson for the suggestions."
Must-pack items on a trip to Napa?
"Sunscreen, comfortable walking shoes (cork wedges if occasion calls for heels), layered clothing and Anatomie, of course."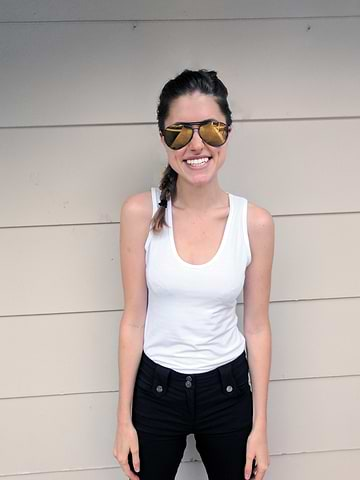 Get Nadina's look: the Isabora Tank and Skyler Skinny Pant. 
Carry-on or check-in luggage when you travel?
"Carry-on, exclusively. After traveling for over a month in Europe and Africa with a single backpack, I'll never go back. A single carry-on bag frees your time, wallet, and mind from stresses that come with checked luggage, including airport lines, airline fees, and lost or stolen luggage."
Why was Anatomie a great fit for your trip? 
"I needed something to take me through vineyard hikes to an elegant dinner. High-function meets high-fashion, Anatomie has great word of mouth in the travel blogger community."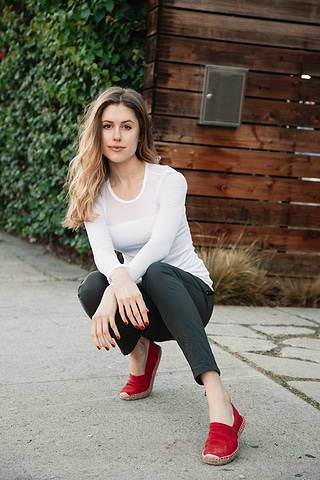 Get Nadina's look: the Buda Mesh Top and Susan Skinny Ankle Pant. 
Favorite Anatomie piece and why?
"I live in the insanely flattering Susan Skinny Ankle. With Anatomie, I feel like it's finding the silhouette that works best for your body type. Although I also own the Skyler, the Susans are like butter."
You mentioned there was a spill on the Skyler Pants and they recovered beautifully...
"At our final tasting at Coppola's Inglenook, a friend spilled two glasses worth of white wine on me by accident. Everyone panicked—except me! The lightweight, breathable fabric dried fast—so fast, the pants were dry by the time we made it to the end of the tasting."
 Follow Nadina on Instagram @nadina.la