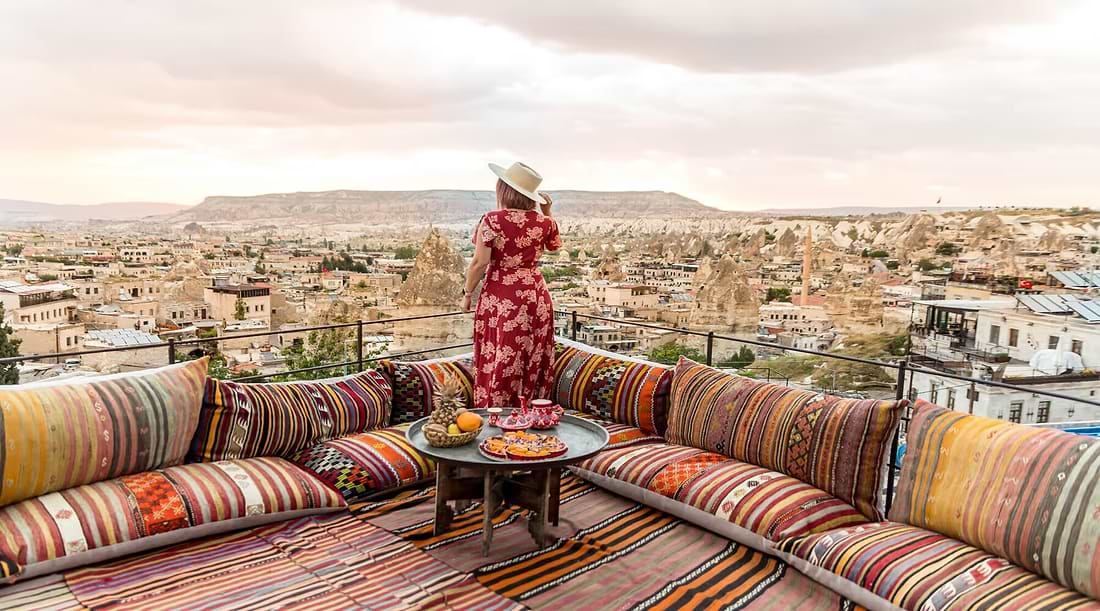 Travel Sisters Share their Turkey Trip
Anatomie Blog
10 Jun, 2021
Hello! This is an Anatomie Blog Take-Over! Read more about Travel Pockets here or watch the video below. As always, thanks for stopping by + spreading the #everydayAnatomie love with us!
----
Hi! We're Candy and Crystal. We're sisters who grew up as military brats and spent the first half of our lives in Japan. The majority of our family resides in Japan, but we ventured out and have spent the second half of our lives mainly in the United States.
We both love traveling and have always documented our travels, so we decided it was time to share our travel experiences with the rest of the world.
Recently, Crystal went to Turkey, her pictures were so amazing, we had her guest star in our blog today - hope you like her authentic + compelling story.
----
I just got back from Turkey last week and what an incredible trip it was. Before I get into the trip, I wanted to note that Americans are allowed to travel to Turkey as long as they submit a negative PCR test 72 hours prior to their departure. 
At the time I went, Turkey was still under lockdown, but the rules only applied to Turkish citizens. Tourists were allowed to roam freely wherever they wanted. Hotels still operated as usual and although most restaurants were closed for dine-in services, we did manage to find some that were open.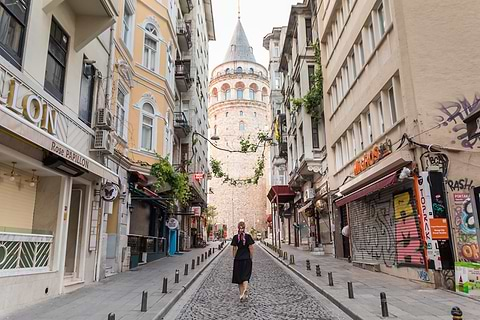 As of now, Turkey has eased up on the lockdown and all the restaurants are open again. Turkish citizens still have a curfew, but again, this does not apply to the tourists.
Now, back to my trip! I was so excited to travel internationally again and wear my new Stormi Hybrid Jacket. It worked out perfectly when I was going from flight to flight. The jacket has two side pockets with zippers, so this is where I kept my passport and other important papers like my vaccination card and negative PCR test results.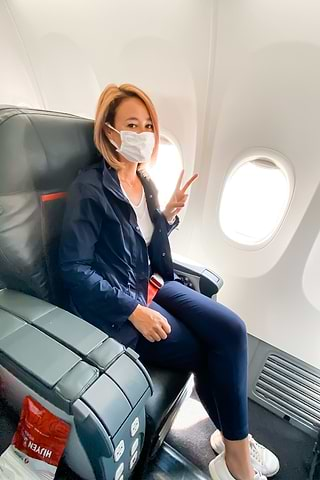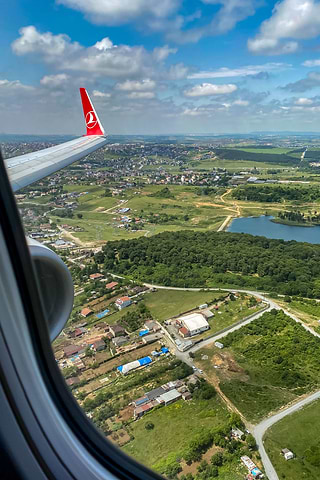 My dream destination was Cappadocia. This city is known for those Instagram-famous hot air balloons at sunrise, but sadly, I did not see any hot air balloons the entire 4 days I was there. Usually, they fly every day of the year, but if the weather conditions are too windy, they cancel all operations. In my case, it was predicted to be too windy with possible storms everyday I was there.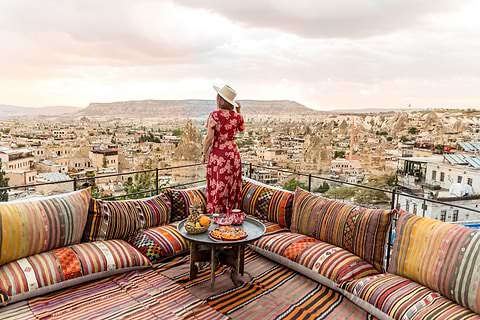 But there is so much more to Cappadocia than those hot air balloons! The unique landscapes on its own is something to marvel at. Most of the hotels in Cappadocia are built within caves. I stayed at two cave hotels and both experiences were phenomenal. 
Each morning, I would wake up at 5 AM to view the sunrise and it was a spectacular view. Yes, it would have been even more special if there were hot air balloons flooding the sky, but I was just thankful I was able to travel internationally again and visit such a unique place.
While in Cappadocia, you can discover many ancient caves and even underground cities from thousands of years ago. Many of the caves now are hotels, apartments, shops, or museums.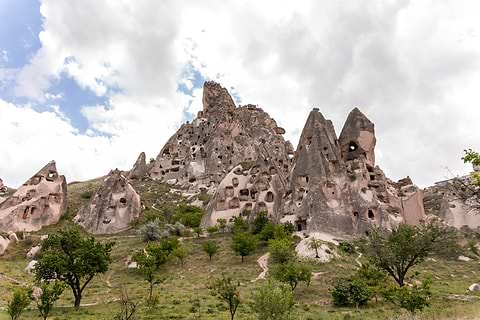 I enjoyed hiking and discovering the ancient caves that used to be churches, monasteries, and chapels. The formations are interesting in itself, but the history behind it is so fascinating. 
On these hikes, I wore my Stormi Hybrid Jacket, Flo Sleeveless Top, and Ipant Hybrid Zip Front Slim Fit Pant. Since the weather was windy and forecasted to rain, having the Stormi Jacket was essential since it had a hoodie. If you don't want to have the hoodie showing, you have the option to hide it in the back collar or completely remove it.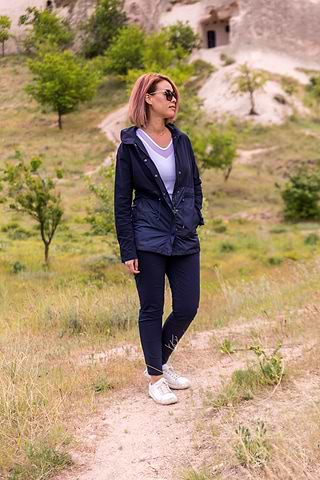 The Ipant was a dream. It was so light and easy to move around in. Plus, on top of the two front pockets, there are two side pockets that were super useful to hold my phone while I climbed up the rocks. One of my favorite new pants for sure.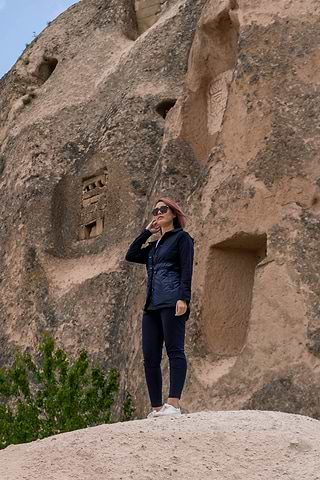 Cappadocia is one of the most well-known cities of Turkey, but there are so many other areas of Turkey that are worth visiting like Kas, Pamukkale, and more. I thoroughly enjoyed this trip and hope that my fellow jetsetters will make the journey to discover the beauty of Turkey too.
To learn more about my trip, check out www.thetravelpockets.com where I will share more in-depth articles on all the places I visited in Turkey.