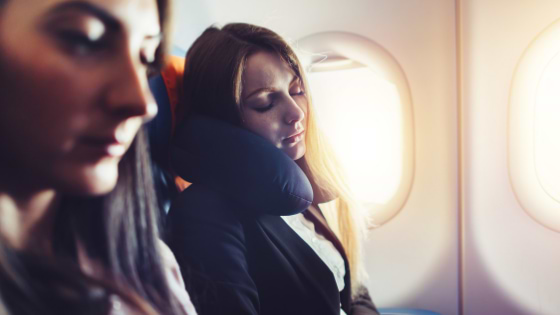 Travel Accessories to Pack for a Relaxing Flight
Anatomie Blog
02 Sep, 2019
Whether you're traveling for business or for pleasure, if spending time on a plane is in your future, you'll want to pack accordingly. Outside of splurging for first and business class accommodations, squeezing yourself into an "economy" seat doesn't offer much in the way of comfort.
That's why you need to do what you can to bring the comfort with you. Here are a few travel accessories to pack to help make your next flight as relaxing as possible. 
Headphones
Sure, your smartphone probably came with earbuds, but have you ever fallen asleep with earbuds still in your ears? It's incredibly uncomfortable. Plus, these earbuds don't do much to alleviate the noise from the guy snoring next to you. Instead, invest in over-ear headphones. These headphones are soft, padded, and fit around your ears. This blocks out sound and leaves your ears nestled in pillow-like material. 
If you're going to travel with over-ear headphones though make sure to invest in an additional battery pack. This way you'll have extra juice for your electronics and avoid the dreaded problem of dead headphones mid-flight.
Travel Outfits
When it comes to travel essentials, you'll want to invest in the best travel clothes possible. Yes, tossing on a pair of sweatpants and a hoodie is beyond comfortable, but it isn't the best look. If you're gunning for a seat upgrade or you want to look semi-professional you can't walk up to your flight in sweats.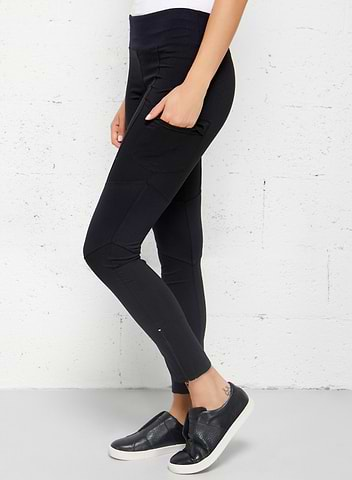 Anatomie has you covered with everything from a travel dress to quilted vest. The clothing is soft, breathable, and provides some flex, so you'll always feel great (no matter how long your flight). 
Toiletries
If you're on a longer flight (such as something international) you'll want to pack some toiletries for the flight. After traveling most of the day you'll start to feel oily and dirty.
So, pack some face wash, cleanser, toothbrush, and even a soothing moisturizing cream. It will help clean and calm your skin. So at least you can feel clean and comfortable on your flight and when you arrive. 
Eye Mask
On longer flights the airline might offer blankets and eye masks, but do you really want to put a potentially used eye mask on your face? Didn't think so. It doesn't cost much to get one that you like. So invest in one that's soft and doesn't irritate against the skin around your ears. 
Neck Pillow
An obvious item for overnight flights, a neck pillow makes it easy to snooze especially when you're traveling long distances. Invest in a nice, memory-foam travel neck pillow that attaches easily to your carry-on for ultimate convenience. Expert traveler tip: use it for back support if you've been sitting for a while, it helps align your spine! 
These are just a few of the best ways to relax during your flight. It doesn't matter if you're on the flight from Detroit to Cleveland or New York to Tokyo, you'll want to do whatever you can to make your flight as relaxing as possible. It all starts with the right travel outfits. With these stylish travel clothes from Anatomie, you'll be well on your way to maximizing your travel experience. 
Share your travel pics and tips with us on Instagram with the hashtag #EVERYDAYANATOMIE.