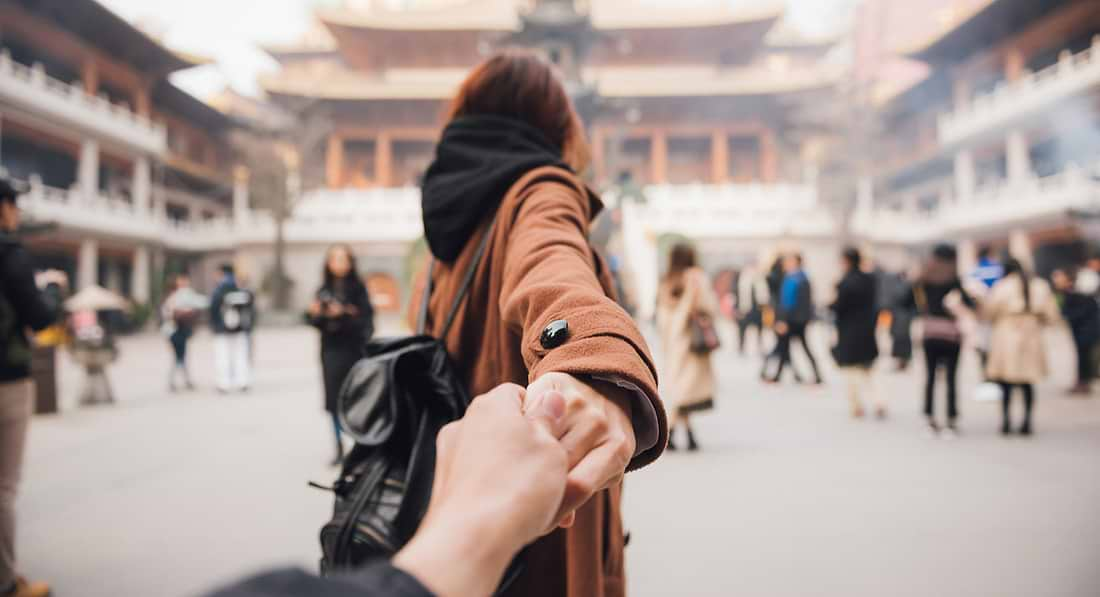 Top 5 Best Travel Jackets: Lightweight Women's Jackets for Travel
Anatomie Blog
11 Dec, 2020
As winter fully sets in, finding the best travel jacket to take you through car rides, airports, in flight, sightseeing and more is a tough job. With a plethora of options out there, each with their own combination of features, getting the right one for you might not be as easy as it sounds. Anatomie has put together a range of options designed to fit a variety of situations; here are the top five lightweight women's jackets for traveling you might want to consider.
Visit now our Softshell collection!
If you are looking for a great all-around travel jacket that can serve you well all year long, this is the one for you.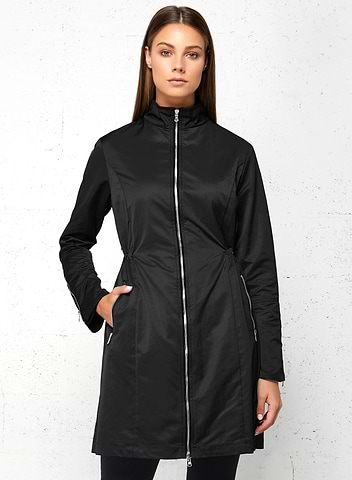 The A-line shape is flattering to most figures, and it has both zippered cuffs for easy adjustability, as well as zippered pockets for keeping all your essentials safe on the go. The non-stretch fabric is lightweight, making the windbreaker a perfect addition to your travel wardrobe, no matter what time of year it is. It is also wrinkle-resistant, so feel free to roll it up and store it safely in your bag when things heat up — but have it come out looking stylish and chic when the temperatures cool back down.
For those women who want a travel jacket with pockets to spare, this is the option for you.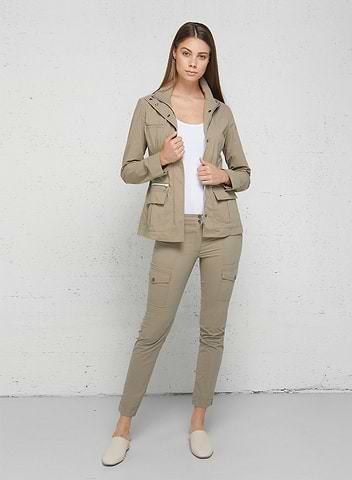 It is a waist-length option, and is made from a lightweight, stretchy fabric designed to be wrinkle-resistant so it looks great while keeping all your essentials close at hand. It is moisture-wicking and quick-drying, making this a great option for traveling to places where you might get a bit wet. With a very feminine cut, this is a great staple jacket you will never want to leave home without.
For those who need their travel jacket to work hard in addition to looking great, this is the piece for you.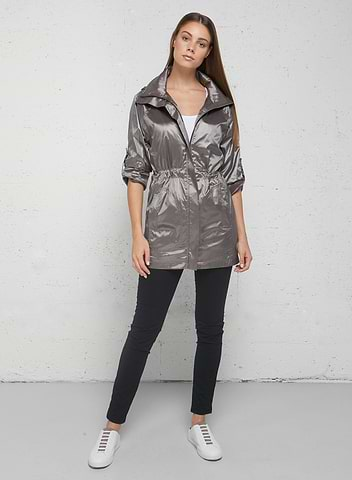 It is designed with a water-resistant fabric and features a removable hood, giving you options for whatever the weather forecast might bring.It has a longer length to give additional protection from the elements, and now features two inside pockets to keep your valuables safe and dry, as well as a new metallic finish so you stand out from the crowd. Like the rest of Anatomie's travel line, this jacket is wrinkle-resistant, so even if you keep it stowed away in the overhead compartment for the bulk of the trip, when it's time to head back out, you'll still look put-together and stylish.
Just because you plan to spend your time playing in the sand, rather than the snow, doesn't mean you don't want to have a travel jacket in your wardrobe.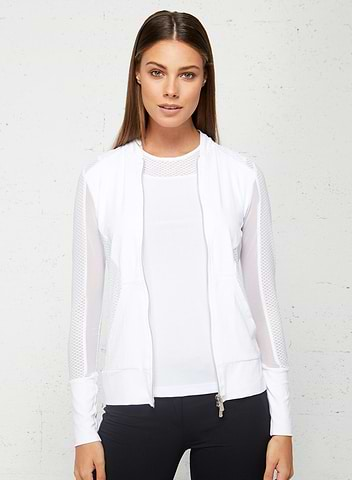 This lightweight option has mesh sleeves and is made of a soft, breathable jersey material for those times when you want a little something on your arms, but it's too warm for a full jacket. This piece has a more relaxed fit, with oversized cuffs and intricate detailing on the sleeves adding an extra layer of chic style.
Sometimes, what you need is a piece that will add sleek sophistication to any outfit, while providing protection from the elements along with extra pockets. This is that piece.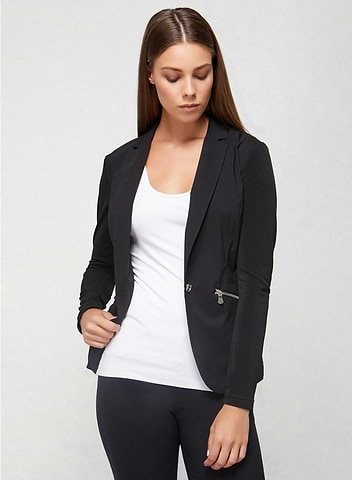 Whether you want something to throw on with jeans for the plane, or a piece you can easily wear into the boardroom on arrival, this jacket makes the transition seamless. It is wrinkle-resistant, so you never have to worry about showing up looking like you just got off a 12-hour flight, and the fitted silhouette adds an edgy appeal to this travel wardrobe staple.
As you make winter travel plans, which jacket is going to be your go-to piece? What features are your must-haves in a lightweight travel jacket? We want to hear from you in the comments below!