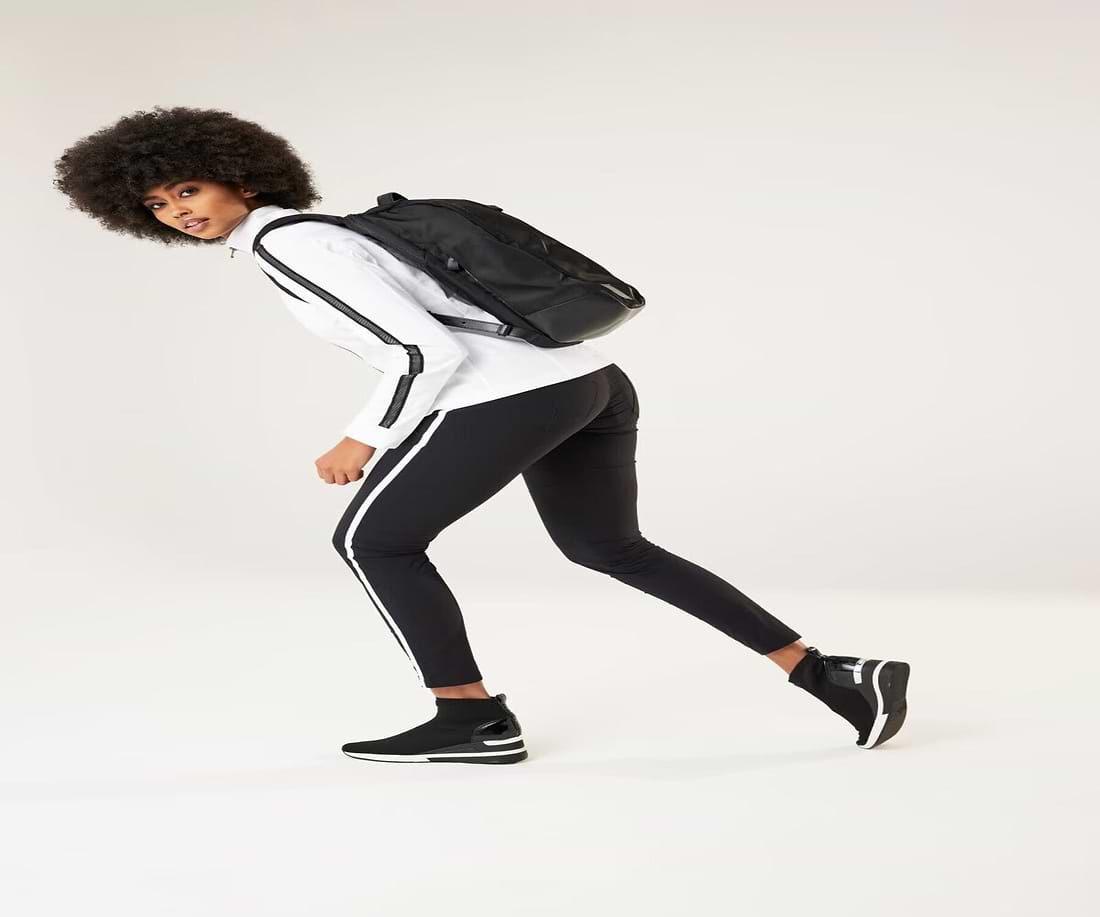 What To Wear to Travel in 2021: The Future of Travel
Anatomie Blog
24 Feb, 2021
For many of us constant travelers, 2020 feels like a lost year. Between cancelled trips, cancelled plans and a focus on staying well and healthy, traveling the world seems like a long-lost dream that is just out of reach. After almost a full year in quarantine, the idea of a summer vacation, a winter escape or simply traveling to visit friends and family for the holidays feels impossible. Even a local trip seems improbable. However, there is a light at the end of the tunnel.
While last year was a challenge for those of us experiencing the call of wanderlust, 2021 promises something new. The year ahead is filled with new and exciting opportunities to rewrite how we travel, focusing on sustainability, safety and experiencing that much coveted 'wow' factor. After a year spent cooped up at home, promises of lighter restrictions on travel and a healthier world has us ready to plan our next big adventure.
THE 'SUSTAINABLE' VACATION
While we are all about sustainability at Anatomie, this concept has slowly become mainstream in the world of travel, infiltrating everything from transportation to trip planning (hello, travel agents!). Travelers are spending more time considering how their trips, whether local or international, are impacting the community and the world around them.
All About Local Travel
While travel far and wide was severely impacted in 2020, we are anticipating seeing an increase in local travel in 2021. A more sustainable option that flying around the world, local travel allows for you to safely explore the community around you, discovering new things about your hometown or area while still experiencing what we love about vacations. This trend also gives back to the local community, as you will be spending both time and money nearby.
Our Local Travel Wear Picks:
The Anatomie Kim Mesh Sleeve Top
The ultimate wear-anywhere design performance mesh sleeves.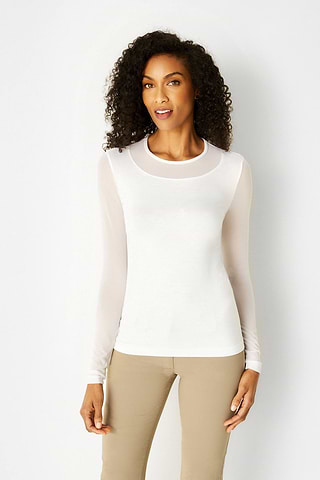 The Anatomie Kenya Jacket
Timeless, flattering and ready to wear anywhere.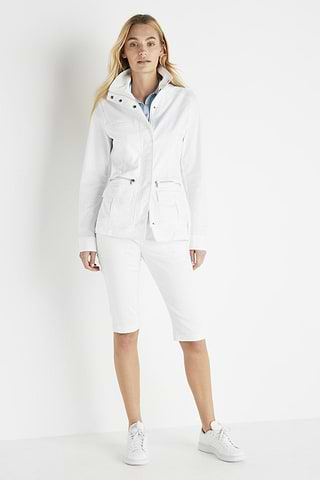 Working While On-the-Go
One of the most rewarding aspects of 2020 was absolutely the increase in work from home opportunities. Due to safety precautions, many of us have abandoned our traditional workspaces for a mobile work environment, allowing us to essentially work professionally from anywhere and everywhere. In 2021, we're anticipating that his trend will continue, with the addition of the opportunity to travel while you work. Rather than being cooped up at home, you can be answering emails safely from a beach or a cabin halfway around the world.
Our Work-On-the-Go Pick:
The Anatomie Kate Pants
The perfect ready-for-anything cargo travel pants.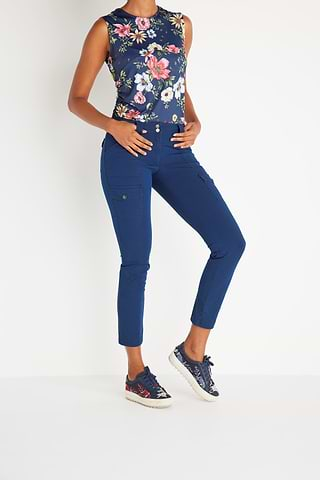 THE 'SAFE' VACATION
With the pandemic affecting the entire world in 2020, our travel options were severely limited. In order to stay safe and protected, we found ourselves quarantining at home, cancelling any travel or visits to friends and family.
Booking an Adventure
One trend we're anticipating in the world of safe travel in 2021 is an increased use of travel agents. When it came to travel in 2020, anyone who had planned a trip without an agent definitely was experiencing serious regret – between cancellations and adjustments due to Covid precautions, it was almost impossible to reschedule or get a refund on your trips! But if you had booked your trips with a travel agent, they would have handled all of this for you in the most effective and safest manner possible.
Looking towards 2021, we anticipate seeing an upward trend in using travel agents to plan and secure trips. They'll take the hassle out of planning so that you can simply enjoy the experience from start to finish.
Our Booking an Adventure Pick:
The Anatomie Stormi Hooded All Weather Jacket
Hybrid fabrications make this versatile yet elevated with a contemporary feel.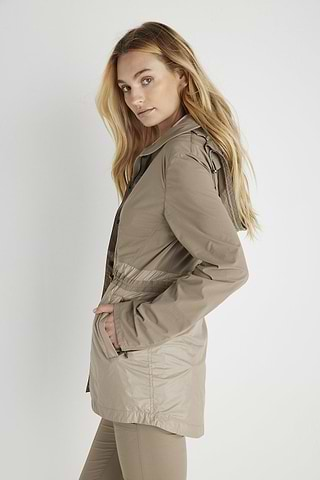 Touchless Travel
With an increased focus on safety and wellness throughout 2020 and into 2021, the trend of touchless travel has arrived. Whether it's through checking in for a flight on your phone, scanning your watch to get into your hotel room or simply digitalizing your trip itinerary, touchless travel has us swooning and thinking back on why we ever traveled any other way. With continued advancements in technology, we're excited to see how the world of travel continues to change throughout this year and beyond.
Our Touchless Travel Wear Pick:
The Anatomie iPant Hybrid Zip Front Slim Fit Pant
No-fuss quality of leggings but with a dash of refinery.
THE 'WOW' FACTOR
One aspect of travel that many of us gave up in 2020 and now dream of is experiencing that one trip, that one vacation that will truly leave us breathless. Whether it's a dream weeklong trip to see the Northern Lights or a month-long trek across Europe, 2021 is all about achieving that much sought after 'wow' factor. After being cooped up inside for so long, it's time to stretch our legs, put on our favorite travel apparel and get going.
Our 'Wow' Factor Pick:
The Anatomie Apiedi Cargo Shorts
Comfy, charismatic and ready for any adventure.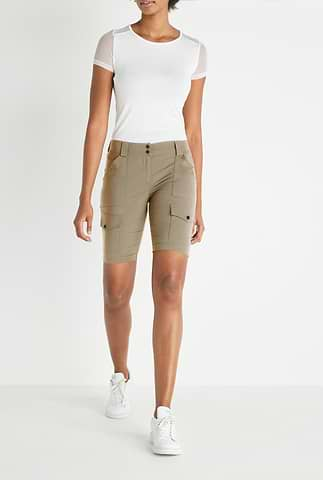 ~~~
Where will you be traveling in 2021? Tell us about where you're dreaming of traveling, who you're wishing to see and what you're hoping to do.