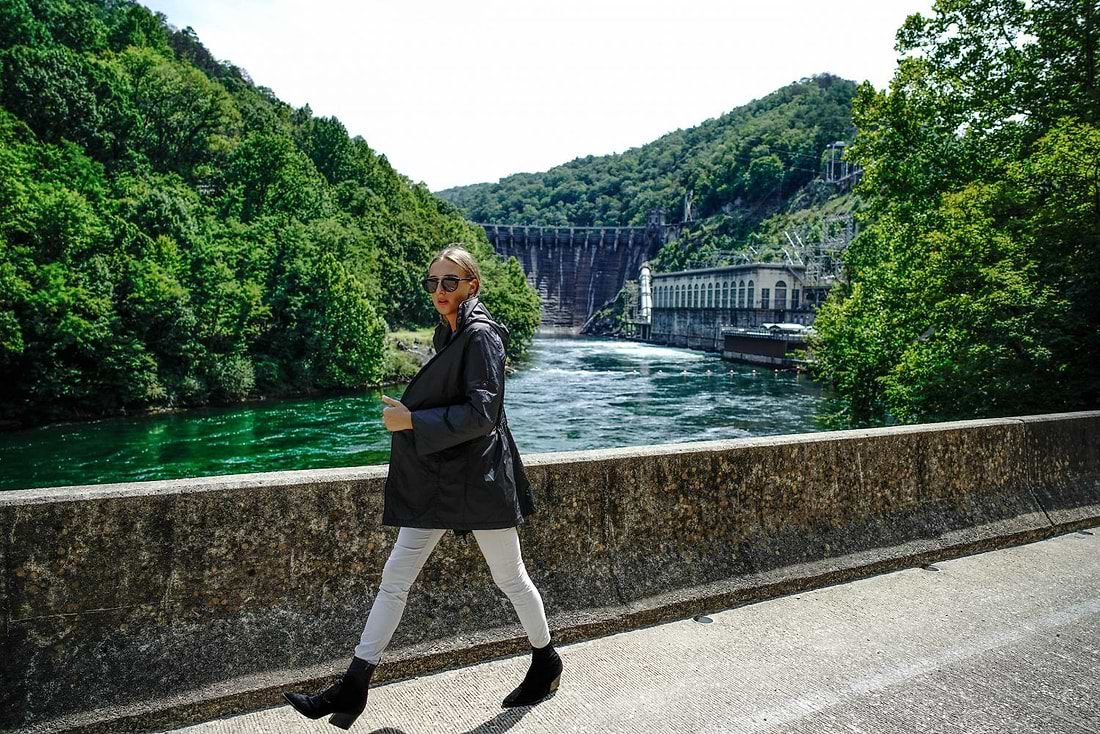 The Best Jackets to Pack for Winter Travels
Anatomie Blog
19 Sep, 2019
Are you eyeing an upcoming trip this winter? Maybe you're going back home for the holidays or you're finally pulling the trigger on that skiing adventure you've been wanting to take.
Wherever your destination is if it involves somewhere cold you'll want to pack the best travel jackets for women. But what are the best jackets? And how do you go about packing a jacket without being stuck wearing it throughout the course of the flight?
Here are some favorite lightweight travel jackets that are perfect for any flying occasion (and some that are optimal for the winter weather as well). 
Kenya Cozy Fleece-Lined Jacket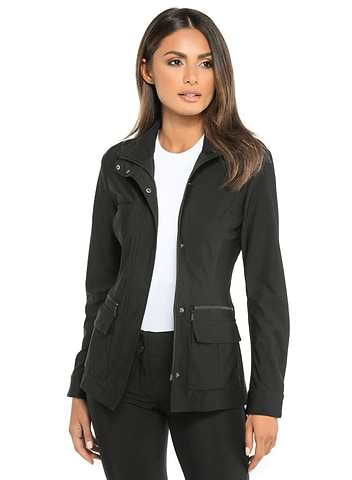 Oh, what's not to love about this jacket? It's slim fit and thin on material, so it's easy to pack and not bulky (because if you're on the plane with it do you really want a bulky jacket?). It also is internally fleece-lined to keep you warm. Plus, it's wrinkle and wind-resistant so you can pack it up and not worry about pulling out a balled-up mess from your bag. 
Travel City Slick Jacket
This jacket is perfect for when you're visiting New York, The Windy City, or The Emerald City. The longer jacket is slim and super flattering. It's wrinkle-resistant and also waterproof, so don't worry about that winter rain. Plus the high collar helps block out that bone-chilling wind. 
Marley Vegan Suede Coat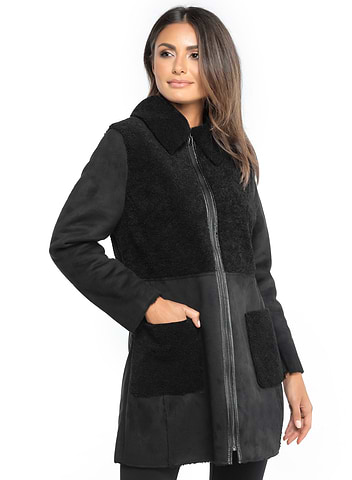 Don't worry, no animals were harmed in the construction of this jacket. It's also perfect for most cold environments as it is warm, using heavy fabrics. The high collar is excellent for locking in heat (and keeping the wind out, plus this made in Italy jacket is slim fit for a streamlined look. 
Metallic Travel Merika Windbreaker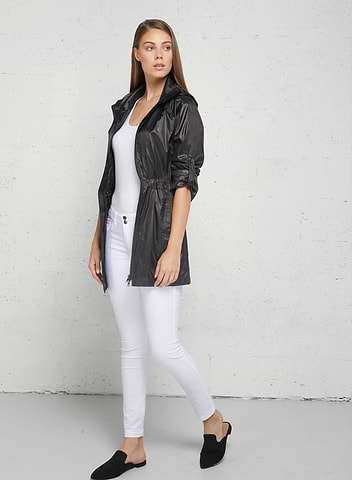 This windbreaker jacket available at Anatomie is great when you don't want anything too heavy but you still want something to block out the wind. With mesh lining, it keeps you from getting too hot, yet the water-resistant material is great should it start to rain. Add in the adjustable drawstring and high collar and you have the perfect travel windbreaker.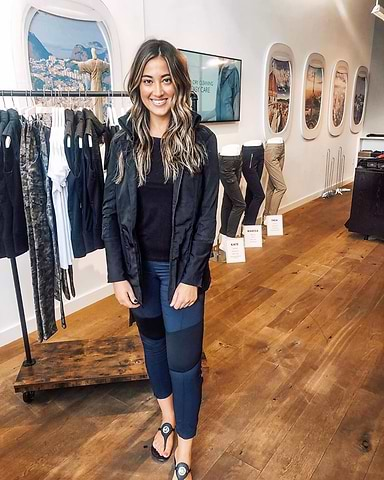 @madisonquinnblog in our Travel City Slick!
Whether departing the winter blues and just need a coat to make it from your home to the airport or you want ladies travel jackets to accompany you throughout your entire trip, there is no shortage of coats for you to pick from. These just happen to be some of our favorites because the jackets are lightweight, durable, can be easily packed in your suitcase and, most importantly, warm. So check out the selection and pick out that stylish jacket that checks off all of your winter travel boxes.