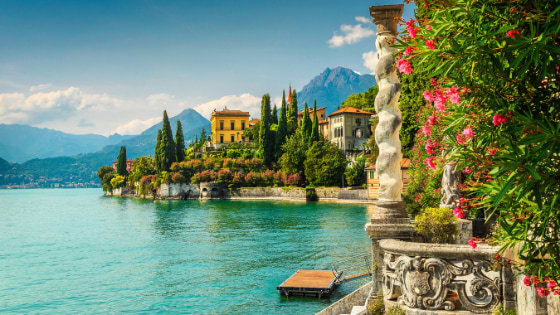 Summer in Europe: Summer Outfits to Wear in Europe
Anatomie Blog
25 May, 2019
Summers in Europe can be as unpredictable as a toddler with a permanent marker. Luckily, Anatomie has you covered with our versatile, lightweight, easy-to-pack luxury travel pants, shirts, and jackets for every climate. Between island hopping on Lago Maggiore near the Italian Alps, bicycling along the North Sea dikes in the Netherlands, or relaxing on the beaches of Greece, we have all the styles you need for an unforgettable European vacation.

Dressing in layers is the best way to assure comfort no matter where you are. Our signature, wrinkle-free fabrics let you toss your Anatomie jacket into your satchel, pull it out hours later and still look sharp!

But wait, it doesn't stop there. Anatomie strives to bring you timeless style that doesn't scream "tourist" everywhere you go. Blend in while making a statement and live like a local when you adorn yourself with the best women's travel clothing.

Here are three of our favorite looks for your summer vacation abroad:

Harper Wrinkle-Free Jersey Jumpsuit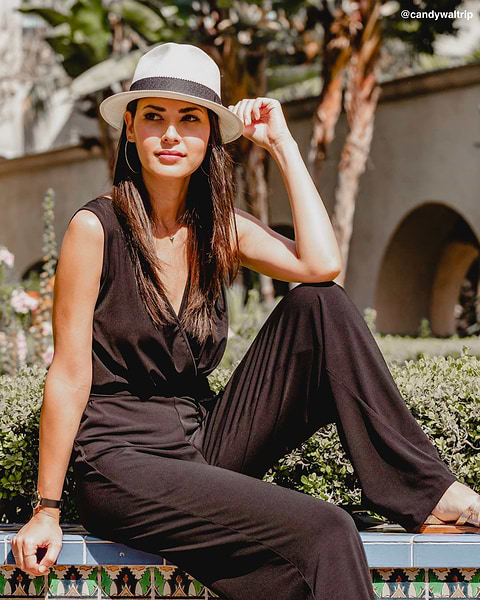 This relaxed fit, belted waist, sleeveless jumpsuit combines the look of fancy trousers with the wearing ease of a dress. It drapes beautifully over the body flattering all body types. Made of our uber-soft polyester and elastane blend, it is moisture-wicking and water-resistant. Snap a fun jumping picture in front of the Eiffel Tower without the worries of a flyaway dress!

Dress Harper up with a simple string of pearls and your favorite sling-backs, or dress it down with a travel sneaker and a scarf. For cooler evenings, try pairing it with our black Majeste Jersey Jacket for added warmth. The Harper Jersey Jumpsuit is an online exclusive, so be sure to order it in time for your vacation.

Michelle Slim-Fit Dress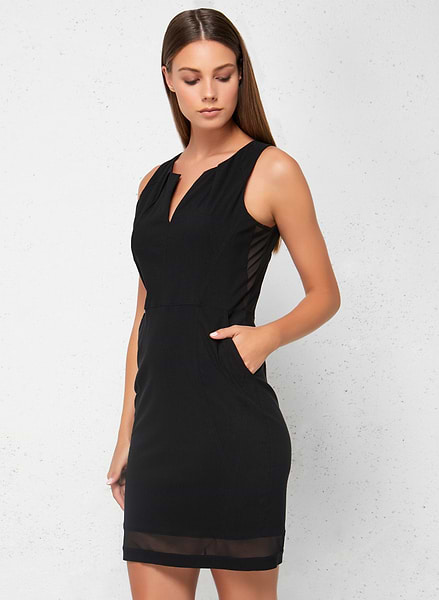 The perfect little black dress to go between morning business meetings and afternoons on the Mediterranean Sea. With its V-neck, back zipper and mesh detailing, the Michelle offers a polished look that can easily slip into playtime. The signature stretch fabric not only gives you some breathing room but also offers UPF 50+.

What's better than the perfect LBD? A little black dress with pockets. Michelle has two functional front pockets to conceal your credit card, ID, or smartphone. Pair it with your best heels for evening performances at the amphitheater, or a comfy flat for daily sight-seeing.

Metallic Travel Merika Windbreaker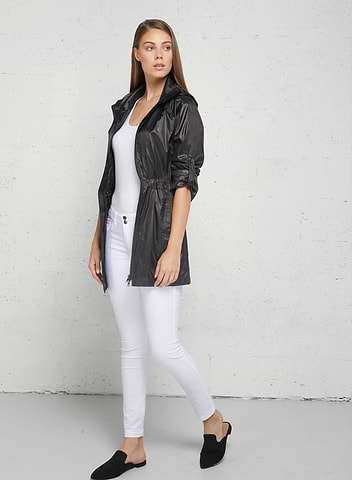 Throw a little glam into your luggage with our Metallic Travel Merika Windbreaker available in black and navy blue. With two interior pockets, removable hood and water-resistant outer fabric, this Merika Windbreaker is essential for trips around the UK - where rain is practically imminent in the summer.

It offers a slightly relaxed fit that hugs to your curves without looking bulky. Roll the sleeves up securing them with snaps as the day warms, or stow this compact windbreaker into your travel bag. It's elegantly practical, chic and functional - a staple for your European packing list.
Show us how you wear it #EVERYDAYANATOMIE
Tag us in your travels for a chance to be featured! Become an insider and get 10% off your first order, site-wide!