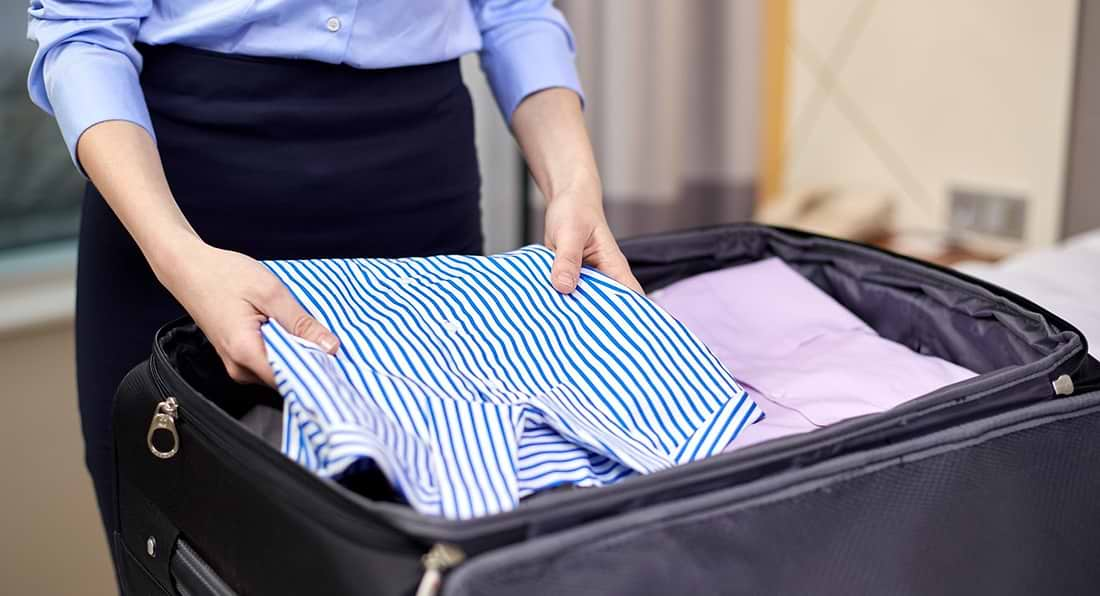 Packing for Comfort and Style While Traveling for Business
Anatomie Blog
24 Oct, 2018
At some point in her career, every working woman is going to be a business traveler. It might be a sales meeting or a big industry trade event. It might be a few towns over, or on the other side of the world. She might have to drive, or fly, or take a train. But as diverse as business trips can be, there is one constant: the need for a chic, stylish travel wardrobe.
No woman wants to show up at her destination looking wrinkled or frumpy. And she certainly doesn't want to appear as if she got dressed two decades ago. The trick is to find fashion-forward pieces that are light weight, wrinkle free, and can be easily mixed and matched to create perfect on-the-go outfits.
For over a decade, Anatomie has delighted chic jetsetters worldwide with stylish, wrinkle-free travel clothes for women. 
Here are a few absolute essentials that every woman should have when packing for a business trip:
Whether it's to wear on the plane, and then jump right into the first meeting looking like you just came off the runway, or to pair with a great jacket for that evening dinner party with clients, the right pair of travel pants is a key staple of the modern woman's travel wardrobe. Look for a pair that is comfortable enough to spend all day in, but sophisticated enough to work in a boardroom. Make sure it is made from a material that doesn't wrinkle easily, and in a neutral color such as black, white, or khaki to maximize the number of outfits it can be paired with.
We recommend