Packing for a Year of Traveling: A How To Guide
Anatomie Blog
24 Sep, 2019
You're a busy woman and live a busy lifestyle. Your work often takes you away from home for months on end. And even between those months away from home, you end up jet setting to a new location you've been itching to visit or an old favorite you want to take in again. If this sounds like you, keep reading. 
All of this travel is exciting, but it brings with it its own set of challenges. You don't travel with a flock of butlers carrying around your entire wardrobe. You're independent and don't want to rely on someone carrying bags for you. So you only pack what you can carry and easily travel with (like the Anatomie Essentials).
If you're gone for upwards of a year, you have to pack smart. Here are a few packing tips and tricks to effortlessly travel the globe for 365 days. 
Pack Ahead of Time
Before gearing up for a long trip, pull everything out you think you might need and place it on the bed, floor, tables, wherever you have room. 
Now, look at what you have laid out and remove half of it. 
That took a lot of work, right? It was pretty difficult cutting down half of all that. Well, guess what. Do it again. 
And if you're ever stuck, consider whether you can wear an article of clothing for more than one occasion (business or casual outing). The pants at Anatomie, like our Luisa Skinny Jean Pants, are perfect for multiple occasions, so it's really like having two pairs of paints in one.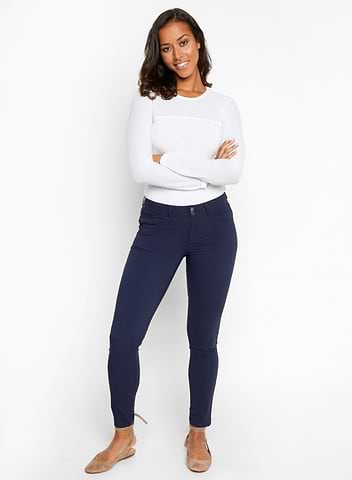 Once you've narrowed down your essentials, it's time to stuff your packing cubes. These trusty compartments make packing individual outfits easy while saving you valuable luggage space. You can fit at least three Anatomie outfits into a single packing cube!
And remember, you'll be visiting laundromats throughout the year. Plus, most hotels provide some kind of laundry service, which makes cleaning clothes a snap! We also suggest carrying around a spot-cleaning pen because sometimes there just isn't any time. 
Let's Talk About Shoes
Shoes are bulky. And heavy. And take up all kinds of space. 
So shed the weight and go with three shoes. One pair of flats, one pair of heels, and one pair of sneakers. Flats are great because you can roll them up and slide them into your heels. And if you're not a sneakers fan, go with a slightly elevated boot. 
Jewelry
Go light on jewelry. One or two necklaces, one or two pairs of earrings, and bring a watch with a replaceable bracelet, so you can switch up the style. Don't forget a jewelry case! It's a lifesaver at preventing tangles and keeps your accessories organized.
Luggage
Always go for luggage with sturdy wheels and a strong handle. The last thing you want is a wheel snapping off mid-journey. Choose a size that's manageable but can fit your essentials (with room for small souvenirs). Make sure to check airline restrictions prior to departure to avoid overage fees.
Worried about wrinkles after stuffing your suitcase full of clothing? Time to switch up your wardrobe. Anatomie clothing unwrinkles itself while you wear it to avoid wrinkle worrying.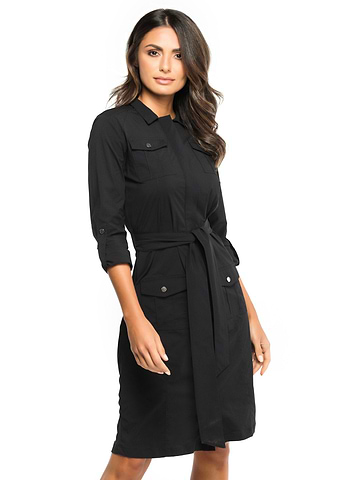 Enjoy The Journey!
Traveling is exciting. Even if you're not traveling for a year you should enjoy every minute. It all becomes less stressful when you wear Anatomie and follow these packing tips and tricks. 
Taking Anatomie with you on a trip? Share your travels with us using #EVERYDAYANATOMIE for a chance to be featured on our Instagram page.