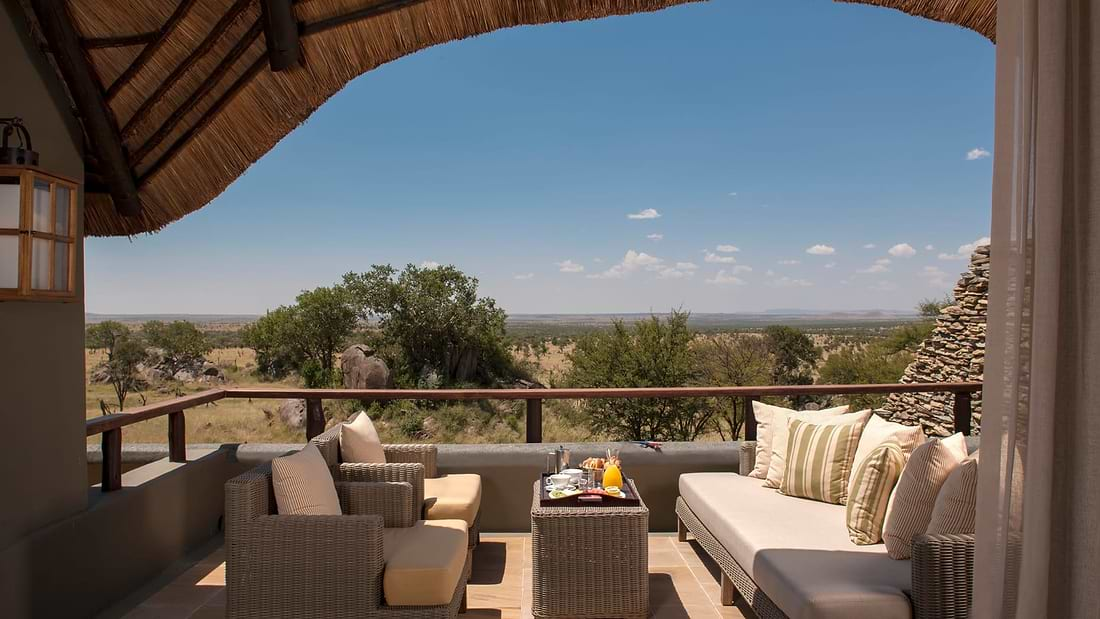 Our Top 5 African Safari Lodges to Visit in 2020
Anatomie Blog
26 Feb, 2020
What's the perfect way to blend adventure with luxury? Traveling to an opulent safari resort and experiencing the thrill of exploring the wild in style.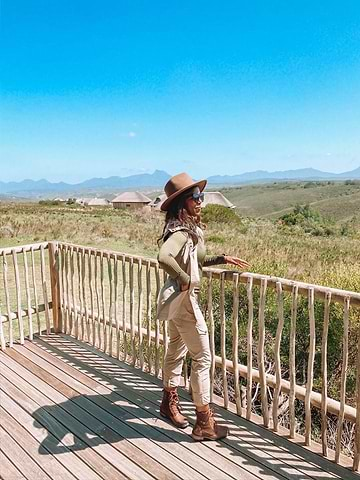 @lorimmorrow wearing the Delaney Vest and Kate Pant at Gondwana Game Reserve
Luxury safari resorts are perfect for exploring new terrain and enjoying exotic wildlife while also indulging in relaxation and rejuvenation. With the right gear and travel apparel in hand, head to one of the five best luxury safari resorts in Africa:
1. Four Seasons Safari Lodge, Serengeti
Described as "Your Sanctuary in the Savannah," the Four Seasons Safari Lodge is located in the heart of a fantastic wildlife reserve. The lodge sits on a series of elevated platforms and walkways, next to an animal watering hole.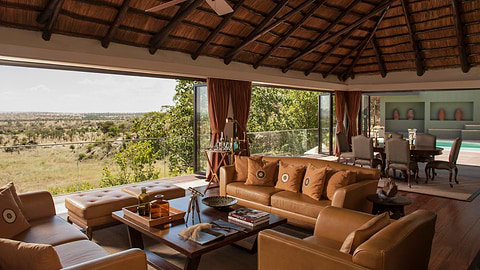 Across the untamed landscape, you will see lions, leopards, buffalos, elephants, and rhinoceroses roaming free. The lodge facilities also include a spa, restaurants, bars, an infinity pool, a discovery center, and more.
2. Lion Sands Game Reserve, South Africa
Lion Sands, a private reserve with access to the perennial Sabie River that is part of the greater Sabi Sand Game Reserve, has a collection of unique lodges on site that appeal to a range of different tastes and preferences.
These include the Lion Sands River Lodge, Lion Sands Ivory Lodge, Lion Sands Tinga Lodge, Lion Sands Narina Lodge, and Lion Sands Treehouses. Dressed in your best safari outfit and armed with a spirit of adventure, you're ready for an enchanting experience at any of them.  
3. Singita's Grumeti Serengeti House, Tanzania
Singita operates a number of luxury safari resorts, including the Serengeti House. Set in the 350,000-acre Grumeti Reserve in the Serengeti in northern Tanzania, the lodge provides the perfect landing spot for you to begin your exclusive adventure in the untouched wilderness of this spectacular reserve.
The facility caters to travelers who desire flexibility and privacy. Features include a fitness center, modern eat-in kitchen, fire pit, outdoor sala, lap pool, and media room.
4. Singita Sabi Sand, South Africa
Also located on the Sabi Sand Game Reserve in South Africa are Singita's Sabi Sand lodges, which include the Boulders Lodge, Ebony Lodge, and Castleton. Each lodge forms a symbiotic relationship with the surrounding environment, and yet has a unique flavor and aesthetic.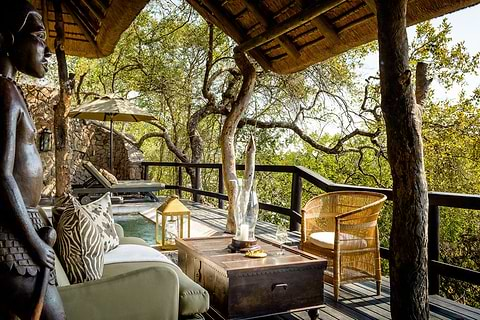 The Sabi Sand has been inaccessible to the public, except for the owner's family and Singita's environmental team. As a guest at one of the lodges, you get the shared privilege of experiencing this carefully protected region.
5. Royal Malewane
The Royal Malewane is a luxury safari lodge situated in South Africa's Greater Kruger National Park. You are treated to modern comfort at one of two exceptional accommodations, including the classic Main Lodge and the more intimate, contemporary Farmstead.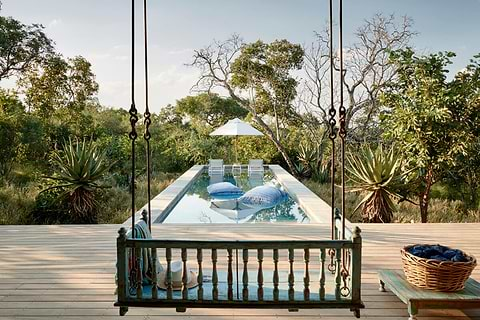 As you embark on your private safari experience, you will be exposed to fascinating ecosystems and the chance to see a variety of wildlife. Meanwhile, relax and re-energize yourself with spa treatments and nightly feasts.
Packing for a Safari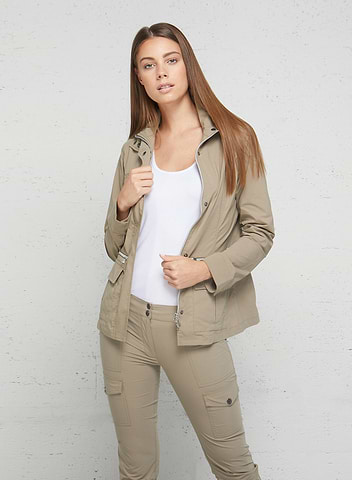 The Kenya Safari Jacket has been an Anatomie customer favorite for years
To make the most of your stay at a luxury safari resort, you must be prepared for exploring and wandering. With the help of Anatomie's versatile and luxurious travel clothing, you will be ready to adventure across the breathtaking, dynamic African wilderness in comfort and style.