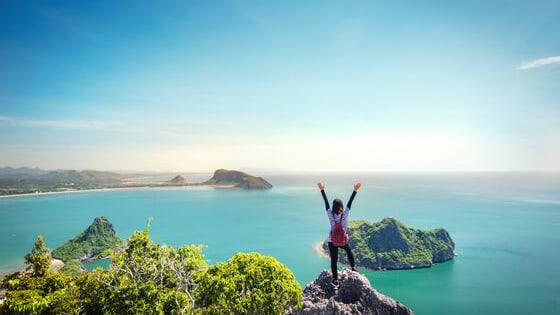 Our Favorite Hiking Trails in the United States
Anatomie Blog
23 Sep, 2019
Hiking trails in America cover a wide range of diverse landscape, from scenic mountain vistas to lush forests and bubbling waterfalls. As fall approaches, considering an adventure on the US best hiking trails is an excellent opportunity to enjoy the brilliant palette of colors offered by the changing of the leaves. 
Appalachian Trail, Georgia - Maine
Depending on whether you start at Springer Mountain in Georgia or Mount Katahdin in Maine, be prepared to hike through 14 states along multiple trails located in state and national parks when taking on the challenge of the 2,200+ mile Appalachian Trail. You might need to bundle up if you start in New England so, we suggest our Majeste Jersey Jacket for easy layering.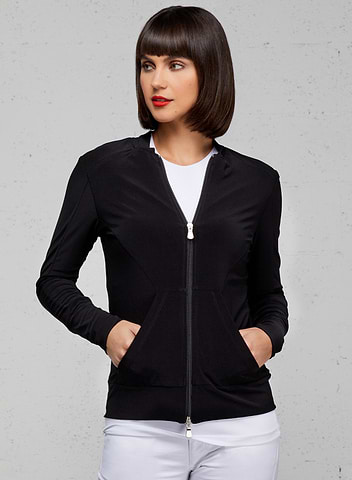 Grayson Highlands State Park, Virginia
A hiking adventure in Grayson Highlands State Park provides colorful views of Mount Rogers and Whitetop Mountain. The park is situated alongside Mount Rogers National Recreation Area, which is located within Jefferson National Forest. Trails range from easy to difficult, with many providing access to the Appalachian Trail. The Andrea Contrast Panel Leggings are a necessity along your adventure.
Smoky Mountain National Park, Tennessee and North Carolina
Hiking in the Smoky Mountains National Park in the fall is a real treat with its many forested trails alive with fall colors, scenic mountain views, and diverse plants and wildlife. For adventurers interested in a little extra color, hikers have access to a section of the Appalachian Trail. Let our Viva Cropped Pants tag along on your trail ride.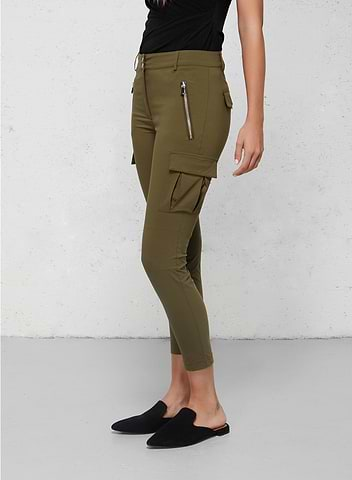 John Muir Trail, California
On the west coast, the John Muir Trail begins in Yosemite National Park where you'll have access to over 200 miles of scenic trails through the Sierra Nevada Mountain Range. Along the way, national parks and a wilderness area are included in the fall scenery. The trail ends at Mount Whitney, which has the distinction as the highest peak in the continental U.S.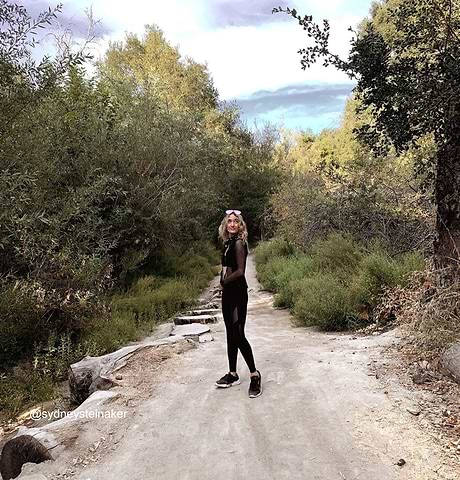 Theodore Roosevelt National Park, North Dakota
Within the Theodore Roosevelt National Park, the forested landscape is ablaze with fall color as you hike one of the many trails, such as the 10-mile Petrified Forest Loop, which includes the North and South Petrified Forest Trails. As you hike the trails and pass riverbanks, you'll see that yellow is the predominant color as the Badlands show a different side of nature during the fall. Depending on where you start, the Kenya Cozy Jacket will keep you warm throughout your excursion.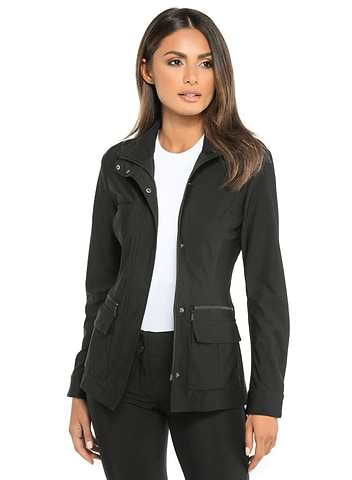 Packing for a Hike
Once you decide where and for how long your hiking adventures will take place, the next step is putting together the appropriate attire you'll to ensure a comfortable journey. Anatomie has the perfect lightweight, durable, wrinkle-free, and fashionable items that provide a level of comfort to stave off cool fall temperatures. 
Wearing Anatomie on your adventures? Tag us in your travels with #EVERYDAYANATOMIE for a chance to be featured.