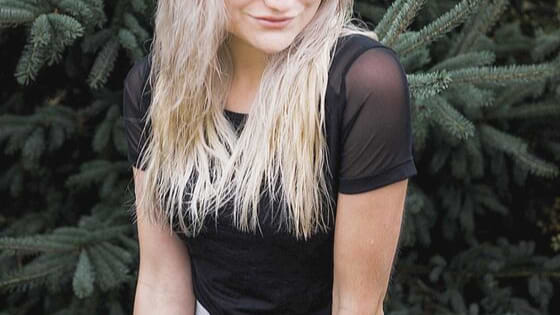 Our Favorite Anatomie Tops for Fall
Anatomie Blog
26 Sep, 2019
If you are a lover of layers and fashion accessories, there truly is no better time than fall. The cooler temperatures open up your closet to a world of potential. There's just something about walking through the fallen leaves and the gentle crinkle under your shoes like aged paper.
Nothing beats the fresh smell of apple cider as you gear up for the coming holidays. To help you tackle the coming brisk mornings and enjoy time outside, here are a few of our favorite Anatomie tops for your autumn wardrobe. 
Megan Zip Crewneck Top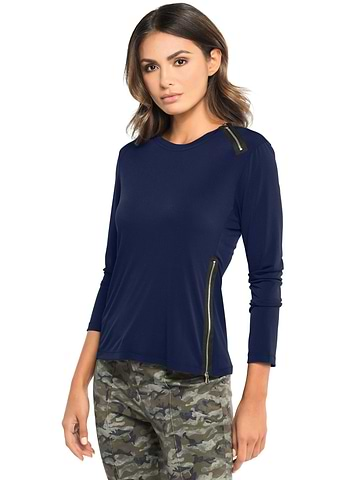 This slim-fit crewneck is an absolute dream when you're looking for a long sleeve travel shirt. It has beautiful detailing around the shoulders and it sits just below the waistline so you don't have too much fabric (which is the worst when you're layering and fabric begins to bunch up under a sweater). Made in Italy with 96% polyamide and 4% Elastane, it is a breathable and stretchy jersey-like material that is great for nearly every occasion.
Astrid Blouse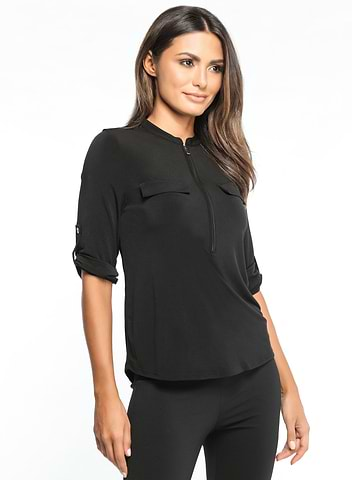 This is one of our favorite airplane travel tops. This made in Italy blouse is comfortable, stylish, and adds just enough warmth to be a perfect top when heading to the airport. The sleeves are 3/4 so when fully down there is still some room at the wrist, and you can easily roll them up at the elbow. This top is perfect for staying comfortable while traveling and still looking chic.
Budah Mesh Top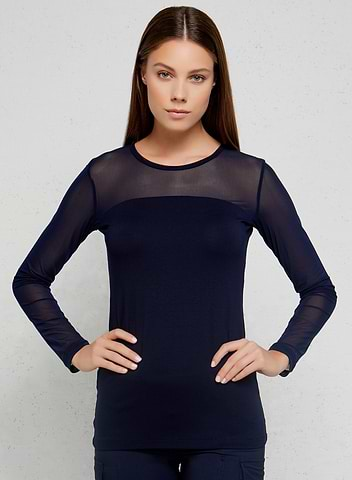 When you're just not sure if it's going to be cooler or warmer out, the Budah Mesh Top is excellent! The mesh top around the shoulders makes it breathable and the body is contoured to fit your curves. It also gives off that little extra sexy without going over the top. It particularly looks great with our travel vests!
Abbie Short Sleeve Athleisure Top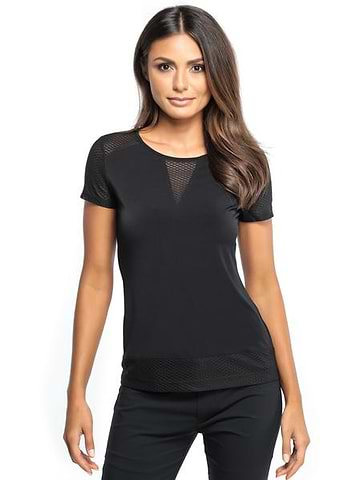 Whether you're running to catch a flight or have a long day at the office, this is the top of your dreams. The mesh V-neck is pure comfort and the wrinkle-resistant material is great for tossing into a suitcase. If you're gearing up for a trip, make sure this is in your bag. 
Melissa Tee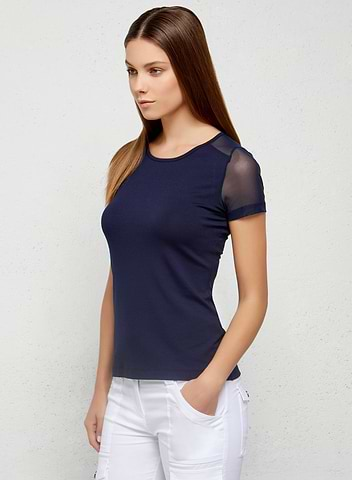 Sometimes easy is the best option. And there's nothing easier than the Melissa Tee. It has short, mesh sleeves with a slim fit. The crewneck adds comfort to the top and makes it perfect for a day of exploring during your next trip (great for any season!). 
These are just a few of our absolute favorite Anatomie tops for fall. These women's fall fashion options are great for comfort, keeping you warm, and allowing you to easily strip off layers when the sun breaks through the clouds and the temperatures rise for the occasional warm fall day.
Best of all, these options are some of the best travel clothing around as each is slender, easy to pack, and great for just about any destination.