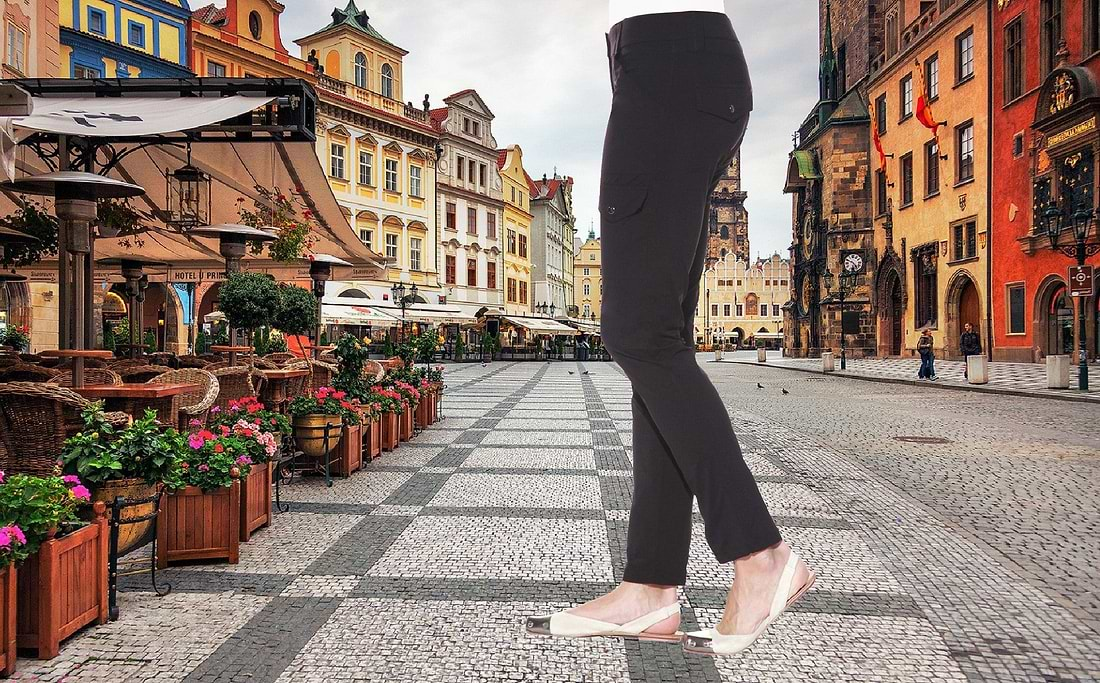 Introducing Kate's Great Adventures
Anatomie Blog
03 Dec, 2016
Hi guys. Have we met yet? I'm Kate, Anatomie's bestselling skinny cargo pant. I've got that casual-chic thing down, thanks to my curve-hugging fit and ankle-length style. Oh yeah, and I've got plenty of pockets for stashing keys, phones, wallets, whatever. Perfect for busy moms, like Kate Boyer, Anatomie's CEO who I'm named for! I'm way cooler than yoga leggings and a lot more comfortable than jeans.
I believe you've already met my older sister, Skyler. She can be so bossy. I mean, she thinks she can take over the entire Anatomie blog herself? Sorry, but there's room for both of us. Well, like Skyler, I'm designed of Anatomie's signature stretch fabric: an ultra-lightweight, curve-hugging material developed in France. It won't wrinkle, is moisture-wicking and highly durable, which is a good thing since I'm always going somewhere. Because I'm mid rise, I sit right on the hips to hugs curves in all the right places. You've heard of Nora Dunn, travel blogger and creator of TheProfessionalHobo.com? Here's what she said about me: "The Kate Pant is not only slimming, but better built for a girl with some curves." Thanks for that, girl!
My modern, sporty look is perfect for all sorts of adventures. Like right now I'm in Prague, just because I thought it would be a cool place to visit. Skyler is such a planner (eye roll here); I'm a lot more spontaneous. I only arrived yesterday and already I've walked through the Old Town, had a tour of Prague Castle, biked around the city and took like a gazillion selfies on Charles Bridge.
Full disclosure: I've eaten plenty of beef sirloin with gravy and dumplings, along with those darn Czech pastries and thanks to the forgiving waistband, I look as svelte as ever. I'm here for a few days and plan on showing off in every color: black, navy, khaki and sand. Needless to say, I only brought a carry-on…I like to travel super light!
Anyway, keep reading Anatomie's blog to see where I end up next. Ciao!