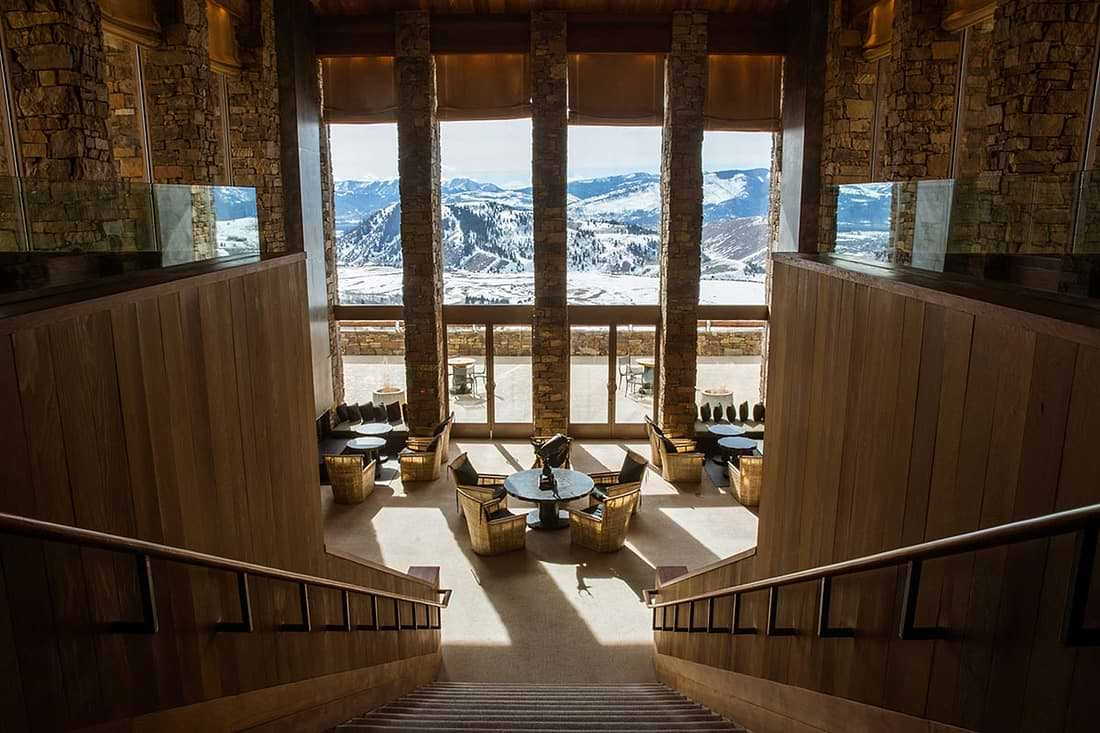 Feeding Our Wanderlust: How To Travel Once The Pandemic Is Lifted
Anatomie Blog
22 May, 2020
If you're like us, you're definitely starting to feel the effects of staying at home. From missing the company of friends and family wishing for the ability to finally take that trip we've been dreaming of, the pandemic has definitely affected our lives in many unexpected ways.
*Featured: Discover our Weekend Roadtrip collection! 
But once the stay at home order has been lifted and we're able to travel again, we really can't expect everything to go back to business as usual, especially when it comes to traveling. With how the world has changed over the past few months, we'll definitely see some changes in how traveling, both locally and internationally, is handled. From using personal protective equipment while flying to carefully packing our carry-ons to minimize contact, we can expect new processes and policies to start popping up left and right.
To help us get ready to finally travel again once the pandemic is lifted, we sat down with SmartFlyer Travel Advisor, Phyllis Polaner, to go over her top travel tips to stay safe and healthy, no matter where you're headed. Here's what she had to say on how to travel seamlessly.
GET YOUR HOUSEKEEPING IN ORDER
When traveling in this day and age, it will be important to let the hotel or resort know your housekeeping preferences of time and once you arrive. That way you're certain that you're both on the same page.
THE HOTEL MAY ALLOW A RESTING PERIOD
To allow for extra time for deep cleanings between guests, many hotels and resorts will be implementing a 24-hour 'resting period' before your arrival.
WITH ROOM CLEANING, SOCIAL DISTANCING IS KEY
Always be sure that your room is being cleaned while it is vacant – maintain your social distancing practices, even if it's just a quick trip for the staff to empty a trash bin.
NO MORE MINI BARS
Mini bars may just become a thing of the past. Instead, if you need something, expect to order it from the hotel staff and have it delivered to your door via contact-less delivery.
PERSONAL PROTECTIVE EQUIPMENT = CHECK
Most (if not all!) hotel staff, including housekeeping, will be using PPE equipment, including masks and gloves. Some locations may require you to wear a mask when in common spaces, so be sure to pack accordingly.
EXPECT SOME CHANGES IN HIGH-TOUCH LUXURY ELEMENTS
If you're used to spa treatments, bell services and valet parking when traveling, expect some changes in how this is handled due to health and safety concerns. Of course, how exactly it is affected will depend on where you are staying.
HIGH TECH CLEANING
Many high-traffic locations may employ the use of high-tech cleaning equipment, from electrostatic sprayers to UV light treatments, to maximize the health and safety of staff and guests.
EMPTY SPACES EVERYWHERE!
To further social distancing and minimize potential health and safety hazards, you may find that furniture is moved or removed in common areas, including the lobby.
CHECKING IN WITH SOCIAL DISTANCING
The check-in process at hotels will definitely change. Expect more contact-less options, such as checking in via your phone or through a plexiglass covering. Many locations will also offer hand sanitizer at the front desk once you arrive.
MINIMIZE YOUR OWN TOUCH POINTS
Looking to keep yourself as healthy as possible? Make sure that you drive to your destinations (rather than taking public transport) and opt for carry-on luggage to minimize any touch points that you may come into contact with.
USE A TRAVEL PROFESSIONAL
Really want to make your experience flawless from departure to arrival? Use a travel professional, like our friends at Virtuoso Travel Advisor, to secure any upcoming stay and minimize the bumps you'll experience in the next year.
Never before has it been as important to collaborate with the experts when planning your next trip to ensure that everything runs smoothly and safely. From having an extensive list of vetted suppliers, to knowing what to pack, to establishing a real human connection, having an expert travel advisor on your side is always a plus!
Like Anatomie, Virtuoso Travel Advisor, Phyllis Polaner, starts her sessions with her clients by asking, "What's your travel style?" 'Travel Style' has always been an integral element in matching clients with their ideal travel, from determining their activity level to figuring out if they prefer city versus country as well as museums versus shopping and so on. Everything from their food choices to the details of their preferences for hotels and rooms (down to the type of pillow!) is part of this equation, resulting in a solution that will allow for smooth, carefree travel that truly reflects the client's interest!
In this way, Phyllis' work is much like ours – we have common threads as storytellers. The clothing that Anatomie designs takes fabrics, colors and textures, blending them with the appreciation of the need for comfort, movement, packability, weight and versatility. Phyllis works to create itineraries, both local staycations and adventurous escapes, with the same creativity and interest. In other words, both of our clients' "live" in the experience! She also offers the bonus of Virtuoso partners to enhance these stories, using deeply personal contacts to ensure special amenities and upgrades.
For Phyllis, success is measure in the calls, notes, messages and posts from her clients, communicating their joy in discovering that their travel has been a truly intimate and personalized experience. If you're ready to take the plunge, contact Phyllis to make sure that your travels go from dream to reality with personalized carefree planning, just like her own Kenya Anatomie Jacket!
Ready to book your next trip? Let Phyllis help you plan your big adventure and score extra perks at these top-requested resorts! 
ADVENTURE:
These properties are unique in that they are created to meld into their stunning designs, with unique experiences offered in secluded locations. These are the types of places that at each moment will have your senses (and your IG feed!) astounded.
AMAN RESORTS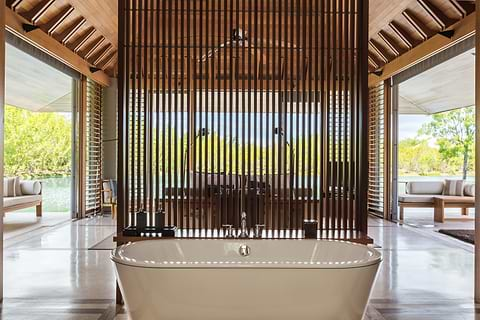 IG: @aman
TW: @amanresorts
ENCHANTMENT RESORT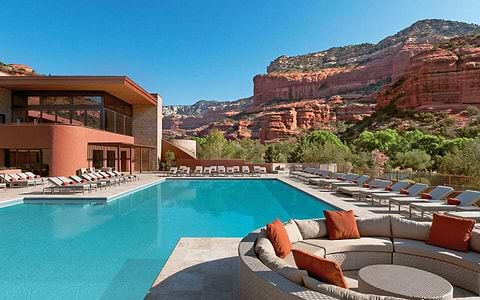 TW: @EnchantmentAZ
SANCTUARY RESORT

IG: @santuaryaz_
TW: @sanctuaryaz
FB: @SanctuaryCamelbackMountain
IMMERSION:
Driven by magnificent landscapes and dozens of outside-the-box experiences such as glamping or hot air balloon rides, immersion resorts are those that have you immediately living in the moment.
SORREL RIVER RANCH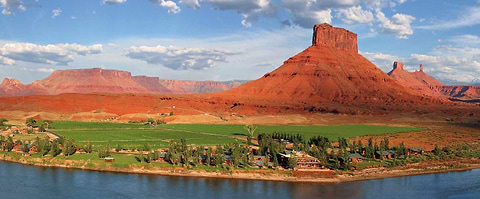 TW: @SorrelRanch
LUXURY HOMESTEADING:
The ideal alternative to more traditional travel, these properties feature curated programs that have something for everyone, from stargazing to photography and art classes to archery. They also offer a range of accommodations, from conventional hotel rooms to stand-alone villas.
MONTAGE PALMETTO BLUFF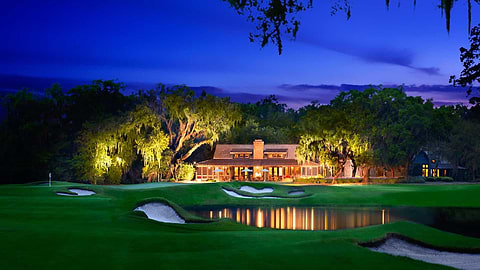 TW: @montagepb
BLACKBERRY FARMS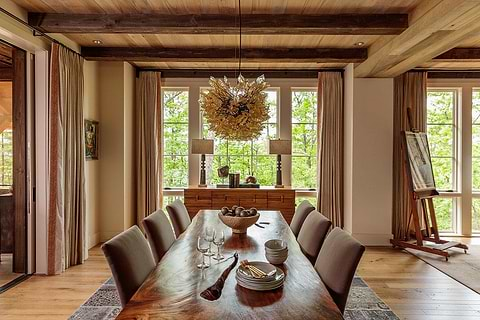 IG: @blackberryfarm
TW: @blackberryfarm
FB: @blackberryfarm
FOUR SEASONS JACKSON HOLE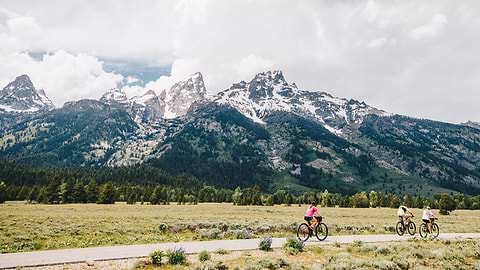 IG: @fourseasons
TW: @fourseasons
FB: @fourseasons
DOVE MOUNTAIN RITZ CARLTON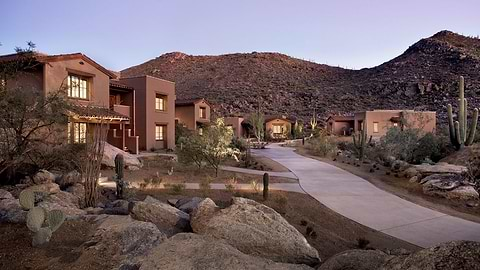 IG: @ritzcarlton
TW: @ritzcarlton
FB: @ritzcarlton
ROMANCE:
Looking for exquisite food, impeccable service and intimate surroundings? These gorgeous properties are for you, from vineyards to East or West Coast lines, picture yourself relaxing while viewing exceptional vistas at every turn.
FARMHOUSE INN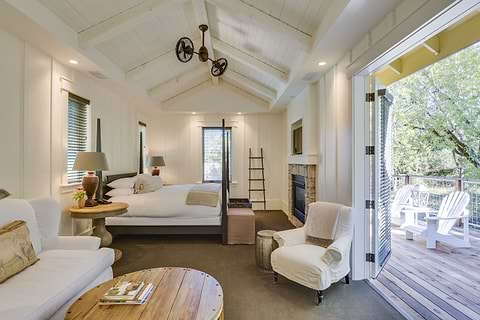 IG: @farmhouse_inn
TW: @farmhouse_inn
FB: @FarmhouseSonoma
POST RANCH INN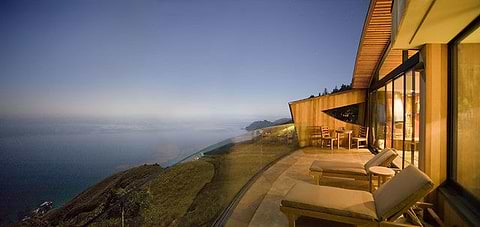 IG: @postranchinn
TW: @PostRanchInn
FB: @PostRanchInn
CHATHAM BARS INN
IG: @chathambarrsinn
TW: @ChathamBarrsInn
FB: @ChathamBarrsInn