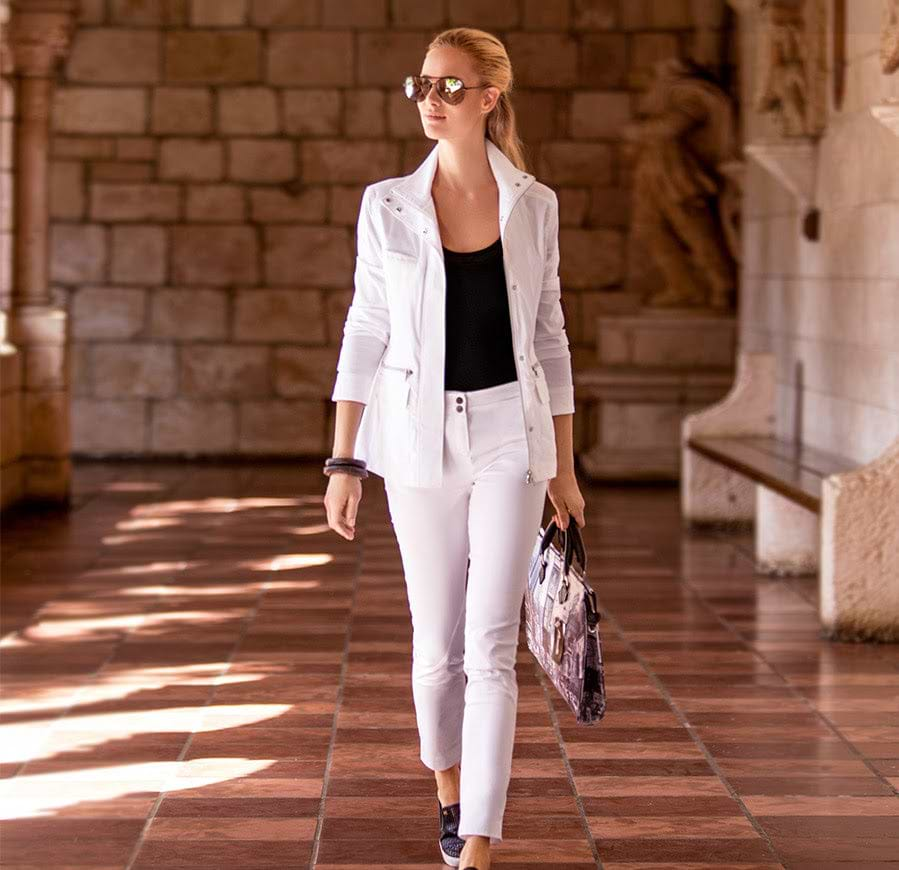 How to Fit Everything in A Carry On
Anatomie Blog
29 Jun, 2020
Travel is one of life's greatest pleasures. However, our blissful vision of taking to the friendly skies does not usually involve lugging along a heavy suitcase. The good news? Your carry on can handle the job – especially if you plan ahead and go about packing the right way. Read on for a roundup of eight tips aimed at helping our fellow travel lovers embrace the art and science of packing light.
1. Choose the right luggage.
The first step in choosing a carry on bag is a logistical one: make sure you know the allowances and restrictions for carry ons for your preferred airline(s). While the most common carry on size is 22 inches x 14 inches x 9 inches, standards vary from carrier to carrier so choosing one that works across all of the airlines you fly can save you the hassle.
Also, all carry on bags aren't created equal in terms of style. Unless you're venturing into rugged terrain, a lightweight wheeled carry on is the best option when it comes to lightening your load. For optimal durability, look for a carry on made with high-tech composite fabrics. Other key carry on features include multiple outside pockets, a roomy and accessible interior, and a smooth telescoping handle that locks easily into place with one hand.
We also recommend choosing a carry on that looks great. After all, it will be your trusty companion for years to come. Why not pick one you love to look at?
2. Make a list.
While there's a certain carefree and romantic notion to the thought of tossing a few nearby items into a carry on and heading out the door, reality quickly sets in when you arrive at your destination without things you want and need. On the other end of the spectrum, failure to make a list can quickly lead to an overstuffed suitcase loaded with things you won't ever use or wear.
Enter the trusty packing list. Creating a list of critical items in advance is the best way to avoid ending up in either of these frustrating scenarios. Your list should include travel essentials like your passport, identification, boarding pass, itinerary and wallet, toiletries, clothing basics, such as underwear, socks, sleepwear, and an easy yet elegant outfit or two. Also remember any miscellaneous must-haves like chewing gum, reading materials, earplugs, and snacks.
3. Ditch the purse for a duffle.
If you're allowed one additional personal item, you'll want to make it count! One of our top travel tips? Swapping out your purse for a duffle. Why? Because duffles are significantly more spacious than purses. Of course, this means you can bring more on your trip. But we also recommend leaving empty space for the return trip for storing souvenirs and other purchases you acquire on your journey.
4. Store toiletries in one place.
The last way you want to spend your vacation is rummaging around looking for things. To that end, we recommend keeping all small toiletry items together in a cosmetic bag. For the ultimate in grab-and-go functionality, organize everything in advance and return all items to their original spots throughout your trip.
Additionally, spare yourself from hauling around extraneous items by buying travel-sized items or using travel-sized containers. Doing so will also ensure that any liquids, aerosols, gels, creams, and pastes in your carry on bag meet airline rules for traveling with liquids.
5. Pack multi-use makeup.
While it can be hard to leave behind that beloved eyeshadow palette, cosmetics take up a lot of space in a carry on bag. The good news? Today's multi-use beauty products can help keep you looking your best without weighing you down.
From eyeliner that doubles as eyeshadow to tinted balm for lips, cheeks, and eyes, these mindfully designed, multi-taskers can free up some serious space in your carry on.
6. Plan your outfits in advance.
Stop for a moment and think: How much of what you've packed in the past for that weekend getaway or week-long vacation did you really end up wearing? Most of us have go-to outfits for every day wear, as well as for special occasions. Rather than loading up your luggage with everything you could or might ever want to wear, take a few minutes to really consider your wardrobe and how to make it work for you while on vacation.
Versatility and ease are the hallmarks of travel-friendly clothing, and these just happen to be traits embodied by Anatomie. Our wrinkle-resistant, lightweight, packable basics are designed to help you look your very best with minimal effort. From our sleek, chic Vickie Pant featuring a hidden inner card pocket for travel to our polished yet practical Melissa Travel Tee, each Anatomie piece combines comfort and convenience with no sacrifice of style.
7. Stuff your stuff into other stuff.
While it may sound odd, this ingenious packing hack works some major magic when it comes to conserving space. Packing cubes stack neatly in your luggage while helping to keep things organized. However, if you're without packing cubes at the moment, smaller items like socks, underwear, jewelry, gloves, and glasses can be tucked inside shoes. To really make the most of space, meanwhile, consider compression bags.
8. Learn to roll your clothes.
If you're in a rush, it can be tempting to shove items into your luggage, force it shut, and hope for the best. However, proper packing prevents this frantic scene from playing out minutes before your Uber is set to arrive while also keeping items from becoming damaged during packing and travel. One packing method favored by many frequent flyers? Rolling clothes. Not only does rolling clothes keep them as compact as possible, but it also helps avoids creasing and wrinkles.
Packing may not be your favorite part of travel, but it's a necessary evil – so why not make the best of it? Plus, packing is much more fun when your suitcase is full of items you love to wear. Shop Anatomie today to start assembling a luxurious vacation wardrobe guaranteed to travel as beautifully as it looks and feels.