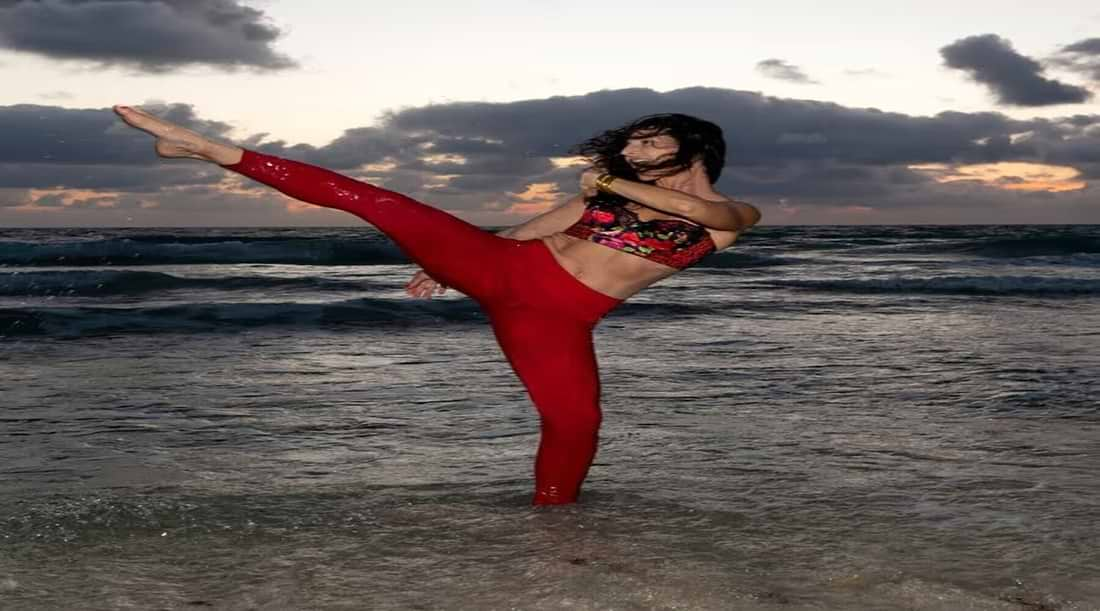 How to Find Your Perfect Fitting Pant
Anatomie Blog
12 Oct, 2021
Do you have that one pair of pants that you always throw on for a night out? The ones that you think, "I wish every pair of pants fit as these do." Probably wish you had bought ten of them when you found them, right? We understand exactly how you feel.
That perfect pair of pants likely has three things about it that you love: the way it fits your waist, the way it shapes your legs, and the way it accentuates your curves. This has to do not only with the numerical size but the cut of the pants that makes them effortless to zip into, and equally sexy no matter what outfit you're in.
If you want to make every pair of pants feel like your best pair, follow these simple tips the next time you shop:
Know Your Body Type
Knowing and complementing your body type is the most important aspect of choosing pants that make you feel incredible. Whether you want to show off your curves or enjoy a relaxed fit for traveling, make the most of your figure by choosing the best cut for your waist and hips.
Trouser styles and boot-cut pants offer a flattering shape for most body types. If your hips are a bit wider you can go for a more dramatic flare, while straighter body types can elongate the legs with a simple boot cut. Pairing these styles with heels instantly transforms a simple look into a hot and fashionable style. 
Cargo pants and joggers in an athleisure style look incredible on athletic and petite body builds. They effortlessly drape the legs and can balance out the figure if your bust is wider than your hips.
Skinnies
look great on plus size and hourglass figures as they accentuate your curves and maintain a curvy shape throughout the day. Whether you pair with a loose T or a sexy racerback, this look is guaranteed to make people double-take when you walk by. 
Cropped pants can help to accentuate your legs depending on your height. While tall women look powerful and chic in mid-calf crops, shorter women can make themselves look taller with a pair of heels and a slightly longer pant leg. 
Know Your Options
Choosing the right cut for your body type ultimately boils down to two categories: leg style and rise. The leg style typically refers to how tight or relaxed a pant is around your calves or hips, while the rise refers to how high the pants should fit. Some options, such as boot cuts and mid-rises, can be worn by almost every body type, but your personal preferences and what YOU think you look best in likely boils down to these two categories.
Leg styles: boot cut, boyfriend, straight cut, skinny, and cropped
You are likely familiar with most of these styles, but it's important to consciously try on different cuts so you can more easily shop for them in the future. Maybe you've been told you look great in boyfriend jeans, but you don't feel like they suit your personal style. Or, perhaps skinnies look great on your legs but don't offer you the comfort you want while traveling.
Rise: Low rise, mid-rise, and high rise
The popularity of different rises has changed rapidly over the past few decades. Luckily, it seems that mid-rise pants are back in style, which flatters most figures. These hit around the belly button and offer enough coverage around the midline to avoid the muffin top or "mom jean" look. Low rise pants hit a little below the belly button to accentuate the hips and show off the midline, while high rise goes above the belly button for comfort and to accentuate the hips.
While mid-rise is the most common, if you want to show off your stomach a bit more (or have a flowing top that allows for some extra coverage) low rise can be incredibly comfortable. On the flip side, some high-rise pants can accentuate the hips for both curvy and athletic builds. When tailored well and made with comfort in mind, any rise can be flattering depending on your personal preferences.
Always check the sizing chart
No matter what you think the right size for your pants should be, check the sizing chart and compare it to your current favorite pair of pants. You want a fit that is relaxed and suitable for your height, as well as one that you can move in while you travel. While most women's pant sizes aren't in measurements, you should still have your current hip and leg length size available when you shop online. This makes shopping without a dressing room much easier.
Looking for a relaxed pair of pants you can take with you on the go for your next vacation? Shop our Essentials Collection to find a variety of cuts, colors, and styles to fill your wardrobe with pants that will make you say "Yes! That's the one!"