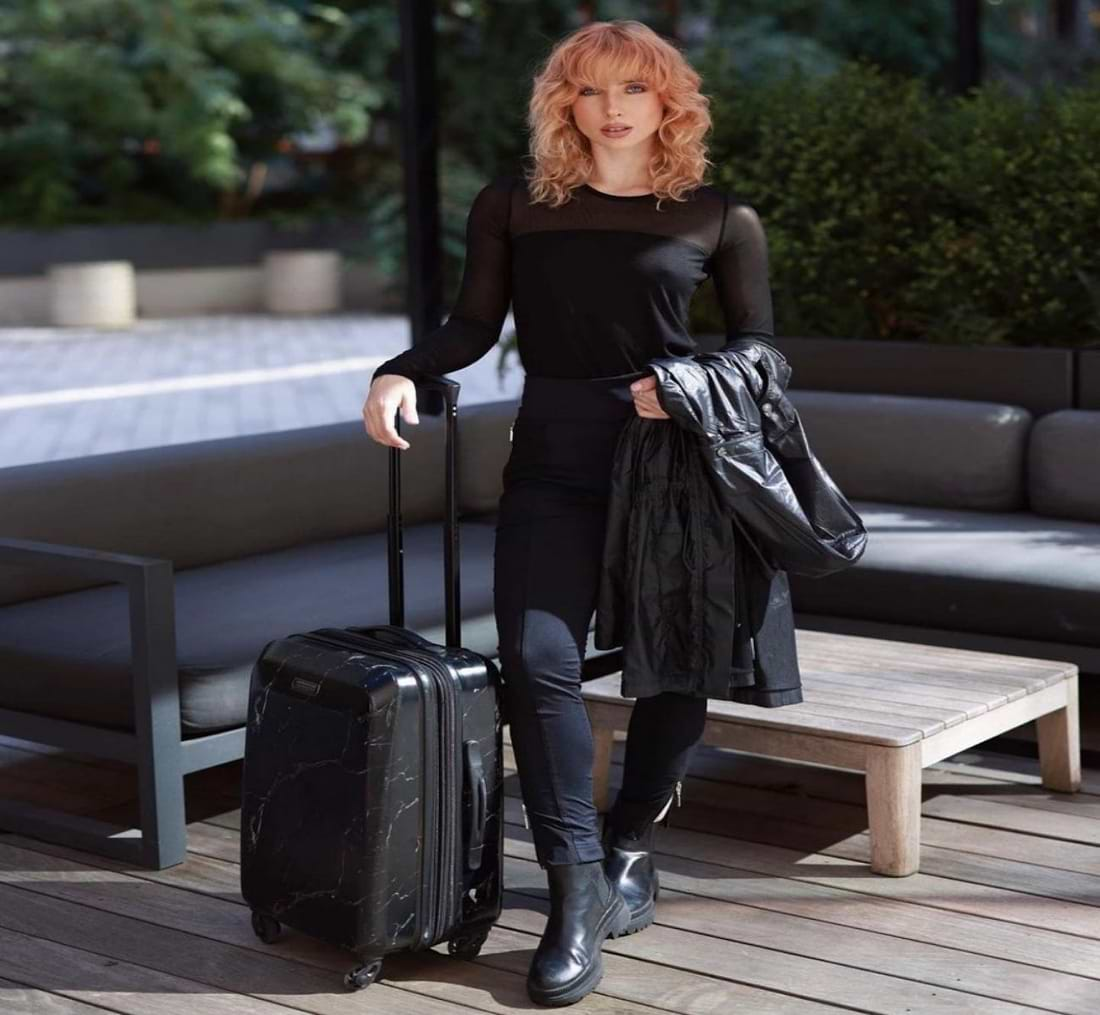 How to Find the Best Travel Pants
Anatomie Blog
08 Dec, 2022
Finding stylish, versatile, and comfortable pants for travel shouldn't be a stretch. The best travel pants combine the best of fashion and function. Imagine owning a pair of pants that keep you comfortable throughout a long flight but still look flawless when you land. You don't have to just imagine them—the perfect pair is out there waiting for you. Here are a few tips to help you narrow down your options. 
What Goes Into a Pair of Superior Travel Pants for Women? 
Many brands claim to offer pants designed for travel, but not all travel pants are created equal. How do you decipher between "just okay" and perfection? The right pair of luxury, premium travel pants should quickly check off all the boxes. Below are some must-have features in the best pairs of pants for travel. If you can't check off these standard criteria, keep searching until you discover a pair worthy of earning a spot in your suitcase. 
Prioritize Comfort
The first consideration is comfort. Without comfort, you'll find yourself fidgeting and readjusting throughout long flights. The last thing you want while on the go are pants that restrict your movement, dig into you, and slide at inopportune moments. Before committing to a pair, try it on and only shop with brands offering free returns and exchanges. 
Look for Lightweight Materials
A quality pair of luxury travel pants should take up less room in your suitcase. Why fill your luggage with bulky, weighty jeans when you can bring one or two ultra-lightweight pairs instead? Quality lightweight fabrics will breathe better and offer more comfort and mobility without adding bulk to your bag. If it takes effort to lug your heavy travel bag up onto your shoulders, it may be time to rethink your packing strategy. 
Versatility Is a Must
The best travel wardrobe is versatile and ready for anything your adventure holds. Your pants are no exception. If you can't get multiple wears out of something, leave it at home. Choosing a neutral pair of quality travel pants that can be dressed up or down is essential. For example, a skinny cargo pant offers a sophisticated silhouette that goes from outdoor adventure to elegant resort wear instantly. 
Never Settle for Less
All luxury clothing should feel premium, but the quality of the fabric is everything when it comes to travel attire. The best travel pants are made from luxe European fabric that keeps you looking poised and polished, even after a long day of traveling. Luxury travel pieces are an investment, so protect your investment by choosing items built to last. 
Seek a Low Maintenance Option
Can your travel pants survive the squish test? Can you wad them into a tiny bag, pull them out, and put them on without wrinkles? The perfect pants for travel are like a magician's hat trick. Despite the situation, they always look polished and put together. Your pants should include convenient features and shouldn't require ironing or the hassle of dry cleaning. They should also be quick-drying, moisture-wicking, wrinkle-free, and highly durable. 
Embrace Standout Style
Selecting quality, luxe travel pieces over quantity is the secret to rocking an elevated, chic travel vibe. The best part is you can incorporate your skinny cargo pant and other luxury travel clothing into your daily wardrobe. Wear your luxe travel ensembles to work or while running weekend errands. The features that make luxe pants so unique make them ideal for handling the trials and tribulations of daily life. 
About Anatomie
Anatomie creates luxury travel clothing designed to fly so men and women can explore the world in style and comfort. Founded in 2006 by Kate and Shawn Boyer, Anatomie combines contemporary style, innovative features, and unique designs for the active and adventurous. Each piece is made using the finest fabrics from France and Italy. Anatomie's luxurious, wrinkle-free travel clothes are timeless, durable, and easy to mix and match for lighter packing. Thanks to their lightweight, low-maintenance material, they don't require dry cleaning or ironing. Wear Anatomie's pieces to business functions, elegant dinners, beach house dates, or anywhere. Get ready to jet set to life's next grand adventure with Anatomie.
Discover comfort and style with premium travel pants from Anatomie at anatomie.com