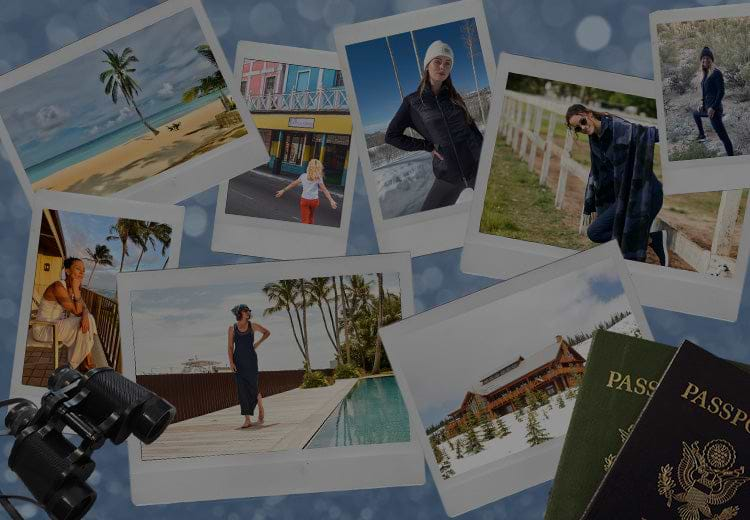 Here's How Anatomie Makes Holiday Traveling Easy
Anatomie Blog
16 Dec, 2022
With cooler weather, festive music, and tons of delicious food, the holiday season is a favorite for many. However, it can sometimes be a little overwhelming between the mad dash to find everyone's perfect gift and packing for hectic holiday travel plans. That being said, you should let all of this distract you from the excitement of traveling. Luxury travel clothing brand Anatomie has some helpful holiday travel tips and products to help streamline the entire process.
Start Packing Early 
The holidays are busy, which is more reason to start prepping, planning, and packing early. First, consider where you're going during the holidays and what you'll do. One of the biggest problems with packing is thinking you must have multiples of everything. Outlining your planned activities will help you narrow your outfit choices and give you a reality check about which pieces are a priority.
To start, leave the pile of heavy denim jeans at home and opt for lightweight luxury pants for travel from Anatomie instead. It's always best practice to pack pieces you can wear more than once. Your travel clothes should pull double or even triple duty.
Quality Is Better Than Quantity
Investing in a few pieces of premium, luxe travel clothes is the secret to looking comfortable and stylish without packing your entire closet. Anatomie's travel clothes withstand the various elements of travel without breaking a sweat. Have you ever worn regular slacks on a long flight, only to have them look like a wrinkled mess when you landed? With Anatomie travel clothes, you can step off the plane looking polished and put together, like you just pressed your Kate Skinny Cargo Pant mid-flight.
The best part about Anatomie's travel clothing is they don't even require ironing or dry cleaning. Anatomie's clothing is crafted with high-quality European fabrics, requiring minimal care. Don't let spilled eggnog spoil your trip. Simply machine wash your Anatomie pieces on cold or hand wash in the hotel sink if you're in a pinch. The holidays can be stressful enough, but with Anatomie travel clothes in your bag, you have one less worry.
Simplify Your Suitcase 
Want to simplify your suitcase? Consider a travel capsule wardrobe full of Anatomie pieces. Try to stick to a neutral color palette to make packing effortless. Keep in mind that focusing on one color palette doesn't mean you must wear all black or all beige. Coordinating your travel wardrobe allows you to mix and match your pieces to create multiple outfit combinations with just a handful of quality luxury pieces. Of course, you should add colorful accent pieces but emphasize neutrals for your core basics, like Anatomie's Skyler Travel Pant in black that pairs with any top.
Another must-have essential on any trip is a Kenya Safari Jacket. Why stuff your suitcase with heavy, bulky outerwear that monopolizes space when you can bring one versatile, lightweight, ultra-chic safari jacket?
Make holiday travel easier with luxury travel clothing available at anatomie.com