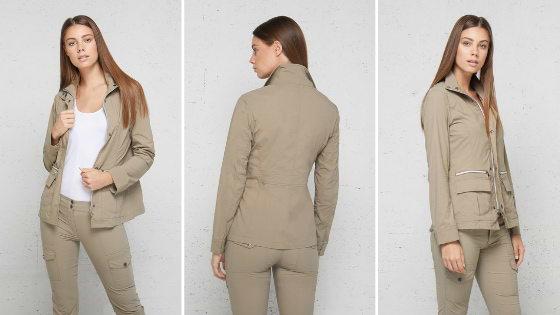 Get to Know The Practical & Versatile Kenya Jacket
Anatomie Blog
28 May, 2019
In the beginning, as in the Genesis creation narrative, God must have created
the Kenya Jacket
on the 8th day. The only jacket capable of fighting off disease, defeating ruthless tyranny and eliminating nearly 100% of the Sun's harmful rays, it makes other women want to be you while keeping a disproportionate number of admirers close by.


This trendy travel jacket invariably becomes a sort of subtle statement - an 'understated statement piece,' if you will - ideal for the 'international woman of mystery'.


We love beautiful places and we take inspiration from them. It's what we do. 
We also know that there's no greater place than the great outdoors. And, that you just might need some sun protective, travel clothing designed for stylish women as you claim your horizons.


Enter the
Kenya Jacket,
with a fit and function so flattering it passes the test for survival of the fittest, with five flying colors.


A fashion-forward update on the classic safari jacket, it is sure to escort you safely as you reach your destination, near or far. The jacket's impervious future-fabric is wrinkle-free, lactose-free, paraben-free, fully recyclable, Brexit-proof, mosquito-repelling and endorsed by the Italian government. It's made in Italy, and fit for a goddess. 


Think excellent comfort and coziness…clothing habitually worn by the best and most beautiful, because it's alluring, romantic, practical and versatile. It goes with just about anything. 


Did we mention the Kenya jacket pairs beautifully with our
Kate
Skinny Cargo Pant
and maybe an off-the-cuff bun or ponytail? Or, just let your hair down and let it do what it wants! Àu sauvage! Afterall, you're the queen of your jungle.

We hear you roar.
Find your purpose. But first, find your size.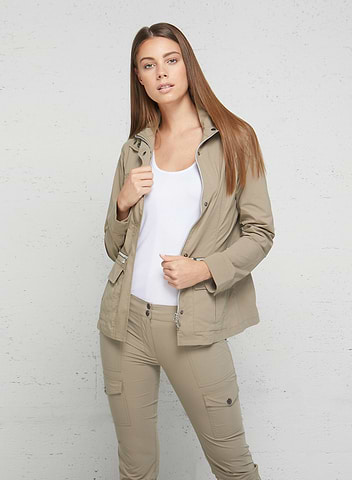 #EVERYDAYANATOMIE – Show us how you wear it.

One of our most iconic fits as worn by Rachel in Madhya Pradesh.
Does happiness look good on you? Why hide it!? Tag us in your travels for a chance to be featured! Become an insider and get 10% off your first order, site-wide!