Where to Experience the Best Fall Foliage
Anatomie Blog
10 Oct, 2019
There's nothing like fall. The crisp air. The cooler, clean smell as leaves slowly fall from trees. The taste of apple cider as you enjoy a campfire and the sheer brilliance of the fall colors. It is a season unlike any other.
If you want to fully enjoy the season you owe it to yourself to check out some of the best destinations to see fall foliage in the United States. Thankfully, there are several options throughout, each of which offers a unique viewing experience. Before you take off and plan your autumnal itinerary, be sure to pack some of Anatomie's essential and seasonal travel clothing for fall. 
Ozark National Forest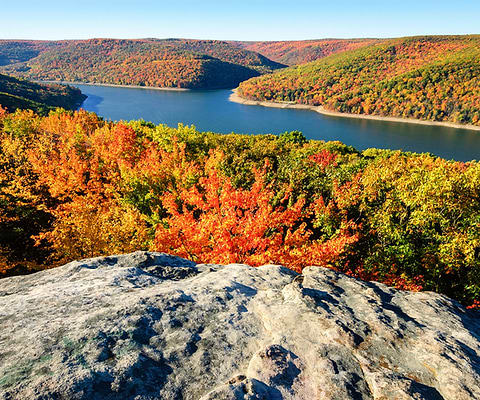 The beauty of the Ozark National Forest is its sheer size. Spanning from Illinois to Arkansas if you are anywhere in the Midwest to the Central Plains, you can make it to the Ozark (it is over 1.2 million acres, after all). 
Stowe, Vermont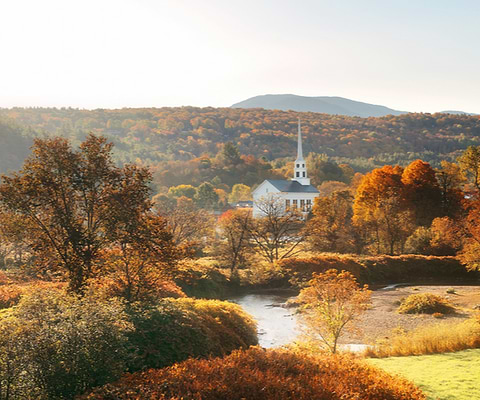 When a city is dubbed the "Fall's Color Capital" you know you're in store for something special. This location is further north than most of the other foliage destinations so, you'll want to stop in Stowe first. The fall colors usually remain through the middle of October so get packing! 
Bundle up for this New England location in one of our favorite women's travel jackets, the Marley Vegan Suede Jacket.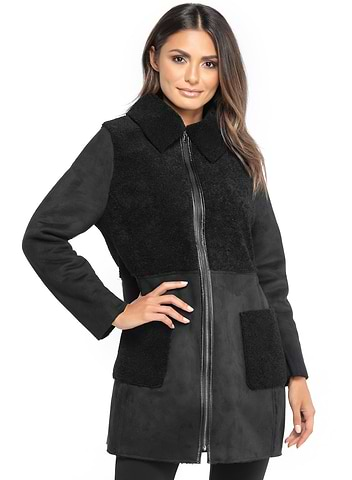 Catskill Mountains, New York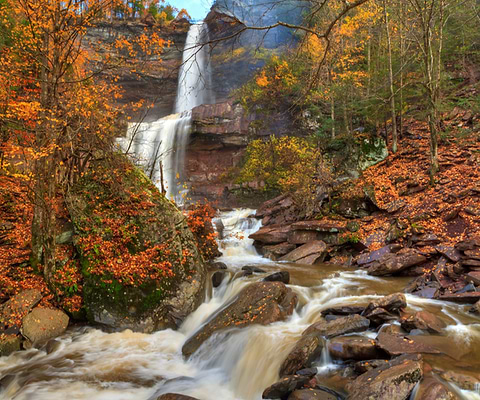 The rolling hills and the mountain backdrop only adds to the natural beauty of fall in this New York state destination. This is the kind of fall destination you see in paintings and photographs brought to life. Plus, if you're a beer drinker (or a food lover), make sure to take in the local Oktoberfest. It might not be Deutschland, but there's no arguing with the authenticity of the German food and Marzen style beer.
Go straight from hiking to a local festival without having to go back to your hotel or change in the car, choose our Camo Karo Stretch Cargo Pants!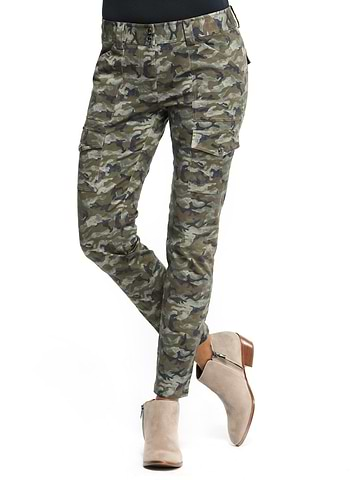 Columbia River Gorge, Oregon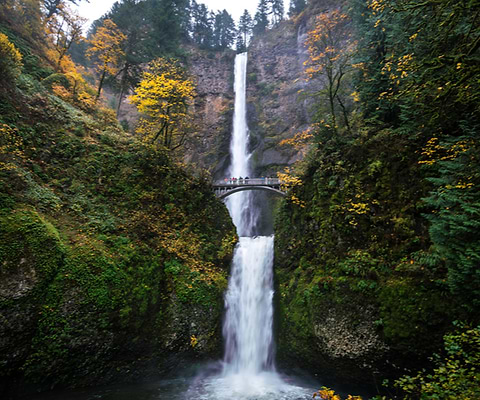 You don't need to be on the East Coast to see incredible fall foliage. There are plenty of destinations in the west like The Columbia River Gorge with cascading waterfalls and vegetation. When the leaves turn and frame the towering falls, it's really a sight to see. There is plenty of hiking to do here, and the fall colors will last into November, so you have some extra time to book this outing. 
US-31 into Petoskey, Michigan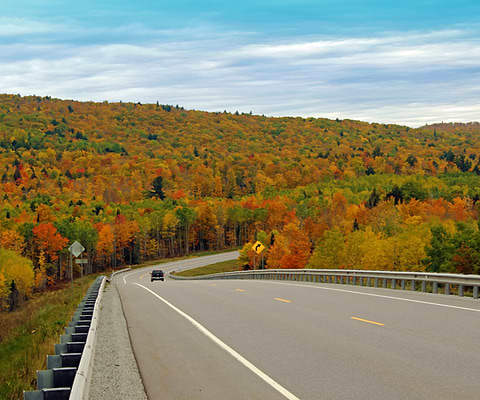 Yes, this is a highway running into Petoskey, which is tucked away near Traverse City. The beauty of this highway is it is scenic (often one lane each way) and, during the fall, you're driving through tunnels of autumn trees turning colors. You'll literally be surrounded by oranges and reds and golds and yellows. Try to make the drive right before sunset to experience the brilliance of the sun shining through the golden leaves. 
Our Cozy Skyler Travel Pants are road trip approved will keep you warm and comfortable the whole ride. 
Arrange Your Fall Travel Today
These are just a few of the best fall vacation destinations brought to you by the autumn colors. So, whether you're looking for a destination to sit outside and enjoy your morning coffee or you want to put the top down on a convertible and drive through the fall brilliance, make sure to take along a pair of Anatomie's best women's travel pants and jackets to keep you warm and stylish through fall and winter. 
We want to see where you bring Anatomie. Share your fall foliage pics with us using #EVERYDAYANATOMIE for a chance to be featured!