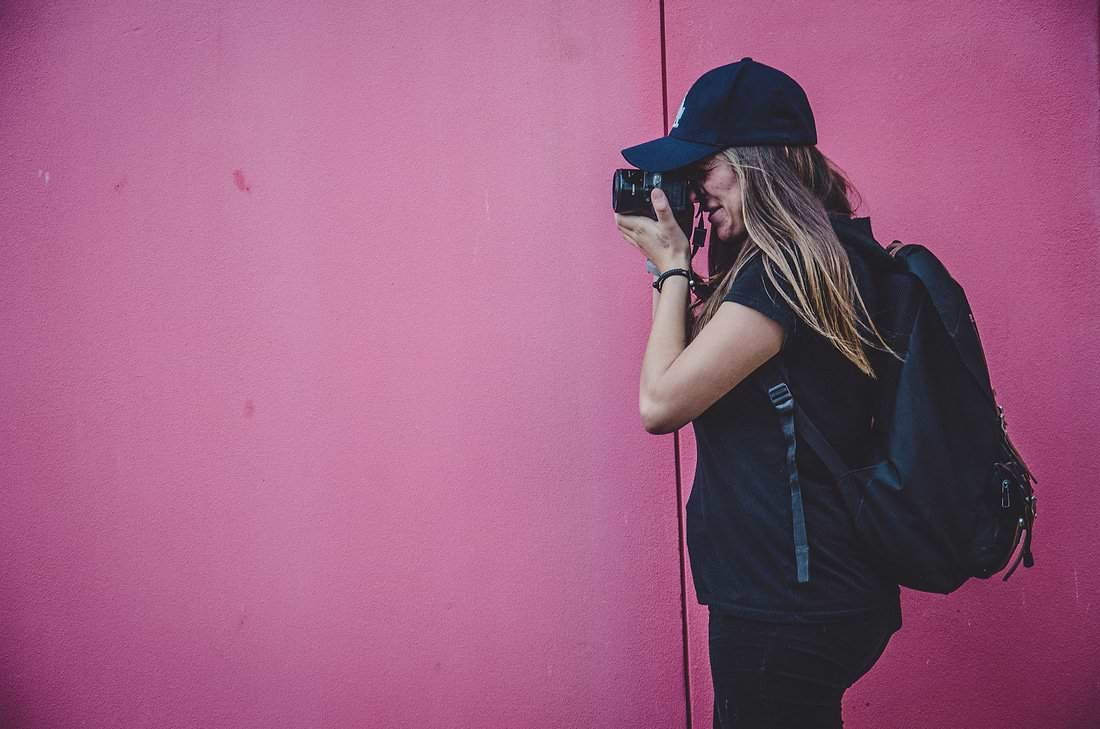 Essential Clothing Pieces for Backpacking Through Europe
Anatomie Blog
16 Jul, 2019
Taking the time to trek through Europe is definitely on our bucket list – between seeing the sights and spending time being active in the gorgeous outdoors, this is truly a life experience that we would dream of being a part of. Backpacking is a great way to expand your horizons and experience cultures and places that you may not have been exposed to otherwise.
But what do you pack for a backpacking trip when you have limited storage space? Here are our top four choices for must-have backpacking essentials to keep you looking stylish and feeling comfortable, no matter where your adventuring takes you.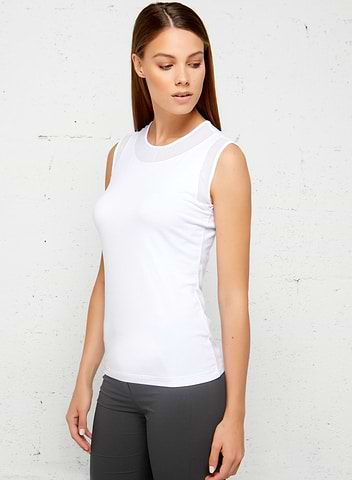 The ultimate luxe layering piece, the Flo Sleeveless Top is definitely our number one must-have backpacking essential. This classic Pima cotton and mesh travel tank features a comfortable wrinkle-resistant material and a slightly extended length to make it easy to pair with anything and everything you pack while on-the-go. Available in three colors: white, navy, and black - it is sure to compliment your outfit and you will definitely want to stock up on this great essential wardrobe staple.
When it comes to backpacking, layering is absolutely key. And one of our favorite pieces to help us stay protected while we travel is the Delaney Travel Vest. This wear-everywhere vest features an extended length with zip pockets for easy storage and protection as you travel anywhere and everywhere.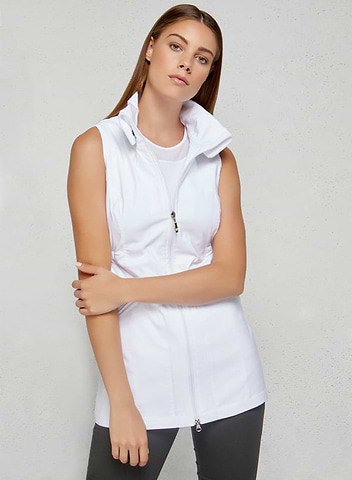 The perfect for piece for any type of travel abroad, the Lily Mesh Hoodie is designed to keep you cool and comfortable in the hottest of weather. This comfy travel jacket is wrinkle-resistant and features a super comfy breezy and durable mesh material that is totally breathable and perfect for layering.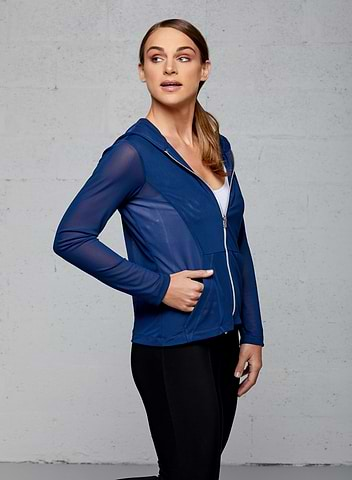 Ideal for staying cool and collected in any type of weather, the Kate Skinny Cargo Pant is the perfect ultra-comfy must-have. These versatile women's travel pants are designed with a modern ankle length, a wrinkle-resistant fabric and plenty of pockets throughout for easy storage of your travel essentials.

Next up on our list of backpacking clothing is absolutely the Allie Hybrid Travel Pant. These comfortable and sturdy wrinkle-resistant travel pants have the cozy feeling of leggings with a high-performance style that's perfect for those colder days or nights when you want a little more coverage as you travel.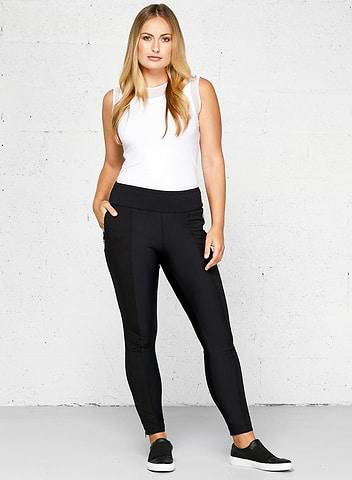 If you're looking for something a little more sleek and airy, we'd highly recommend packing the Gail Curvy High-Waist Pant [HYPERLINK - https://anatomie.com/products/gail-curvy-hi-waist-pants]. These super comfortable relaxed-fit travel pants feature a modern skinny leg and are crafted with our signature curve-hugging stretch for all-day comfort and breathability while you travel. Ready to wear in three colors: grey, navy, black, & khaki - these will easily become your new favorite Anatomie travel pant.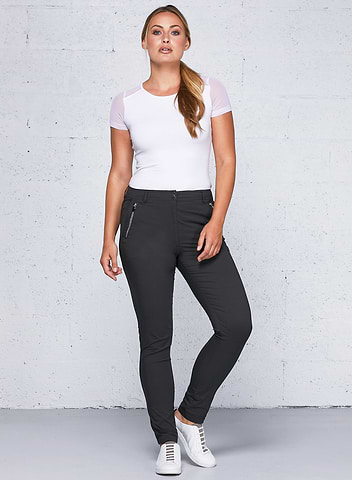 Perfect for any sudden change in weather or temperature, the Kenya Safari Jacket is absolutely a must-have piece. This versatile travel jacket features a slightly extended length with our signature stretch woven fabric and 50+ UPF protection, making it perfect for keeping you safe from the elements as you trek away.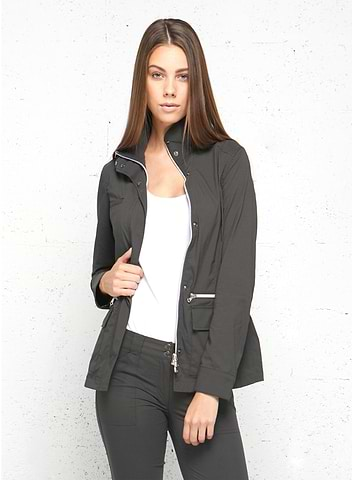 When traveling with that special someone, it's important to make sure that he's comfy and protected, too. Enter the Alessio Men's Pant [HYPERLINK - https://anatomie.com/products/alessio-pant], our best-selling men's slim fit travel pant. These smartly-finished pants feature an ultra-comfortable design and our highly breathable signature stretch material for a sleek aesthetic that's easy to wear anywhere, too.