Building Your Travel Capsule Wardrobe
Anatomie Blog
06 Apr, 2019
Familiar with what a "capsule wardrobe" is? Made popular in the travel fashion market with the 'less is more', minimalistic trend - Anatomie.com has just the right pieces to keep you jet-set ready. Maybe you've heard of it before, and you already live and breathe this lifestyle, but for those who haven't, it is a philosophy of packing and dressing with just a few key pieces that can be used in a wide range of versatile ways.
In other words, Anatomie's entire travel collection is designed for the capsule wardrobe packer in mind.
Whether you have already begun to build your capsule closet, or whether you're just getting started, here is a breakdown of everything you need to know.
Think quality, not quantity.
The entire point of this philosophy, especially when it comes to travel wardrobes, is to create the most versatile selection of stylish outfits with the least amount of space. In an ideal world, you'll be able to go on weeks-long adventures with only a backpack or carry-on suitcase, and never feel like your wardrobe is stale.
The first key to that is to have pieces that are exceptionally well made. You want pieces that can hold up to the rough conditions of a hiking trail, then turn around and look great for a night out in the city. You want pieces that are comfortable for long hours on an airplane, but look professional and put together in the board room.
A great example of this is the Skyler Travel Pant, a slim-fit pant that is wrinkle resistant and designed to always look great no matter where you go or what you do. It is fitted to ensure you look amazing in every situation, but it is made with Anatomie's signature stretch material, so these pants are comfortable enough to live in day after day.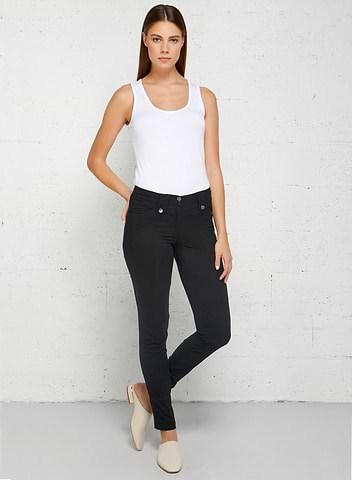 Think neutral.
While there is nothing wrong with loving bright colors — or with having one or two "signature" pieces that stand out — for the bulk of your capsule wardrobe, you'll want to go with a more neutral palate that can then be jazzed up with different accessories for different occasions.
The goal is to have an entire wardrobe that all works together, no matter which items you grab from the suitcase. Take the Marine Wrinkle Free Wrap Dress, for example. Whether you get it in black or navy, this dress will look great with anything you pair it with, whether you plan to wear it in the air, while on the go, in the boardroom, or enjoying the nightlife. It can be worn alone, or paired with a neutral jacket to change the look, and simply changing the shoes can change the entire perception of the style.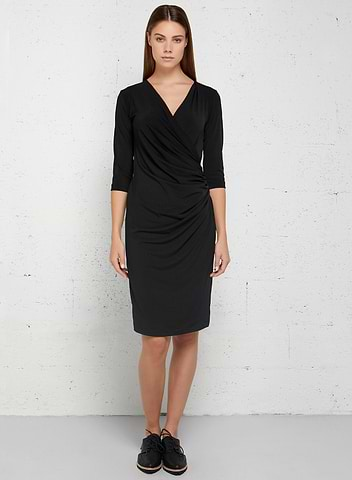 Pick the right fabrics.
Having a fantastic shirt that you love on day one doesn't do much good if you plan to wear it a second time and it looks like it has already been through more than one adventure. You want fabrics that can withstand being balled up in the bottom of bags or suitcases, washed in hotel sinks, or worn for hours at a time through all kinds of adventures, and still look like it just came off the runway.
The Melissa Tee is a great example of why the right fabric matters. The soft, stretch jersey is always comfortable, and the classic style means it can be easily dressed up or down. But where it really stands out is that it is wrinkle resistant, and will always look as great as it did when you first took it off the hanger. You can pair it with a great skinny pant, jeans, a skirt or even layer it with jackets or other pieces and always know you have a perfect foundation to work from, every time.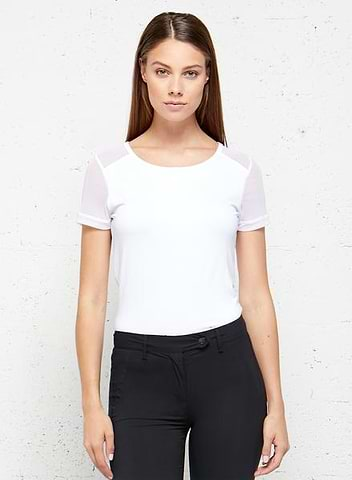 Try to follow the rule of three.
This means don't pack anything you won't wear at least three times on any given trip. This helps to keep the capsule wardrobe in check and paired down to the necessities, and is what will allow you to backpack across Europe or go crazy with the girls in Las Vegas with the same wardrobe in a single bag.
To do that, you'll want pieces like the Budah Mesh Top, which has breathable mesh sleeves so it can be worn in warmer or cooler climates, can be layered with other pieces to create different looks, and is made of the figure-flattering and wrinkle resistant stretch jersey so it will always look amazing.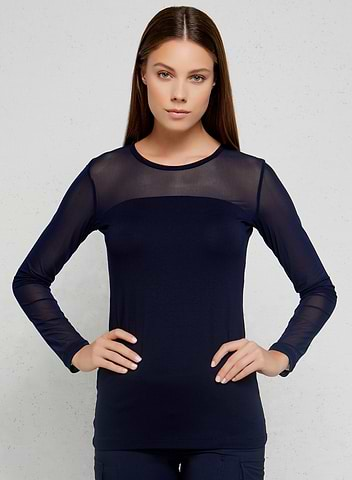 Don't pack what you don't love.
The last piece of advice when creating a capsule wardrobe is not to include any pieces you aren't completely in love with. The whole idea of a capsule packing is to pair your packing down to just few pieces that can be used in a wide variety of circumstances and occasions. If you don't love each and every piece, it just won't work.
What are your must-have capsule wardrobe pieces? Do you have any tips or tricks for how to change things up without needing to add more bulk to the suitcase? We would love to hear from you!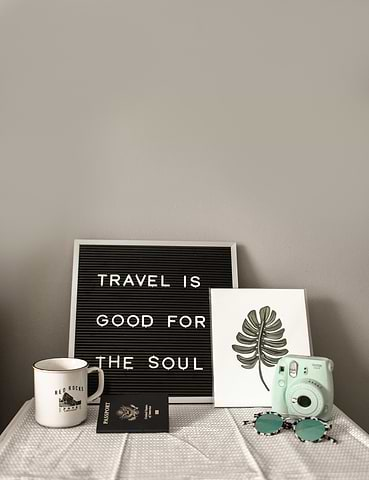 Don´t miss out our new Shoftshell collection and find the comfort you seek.