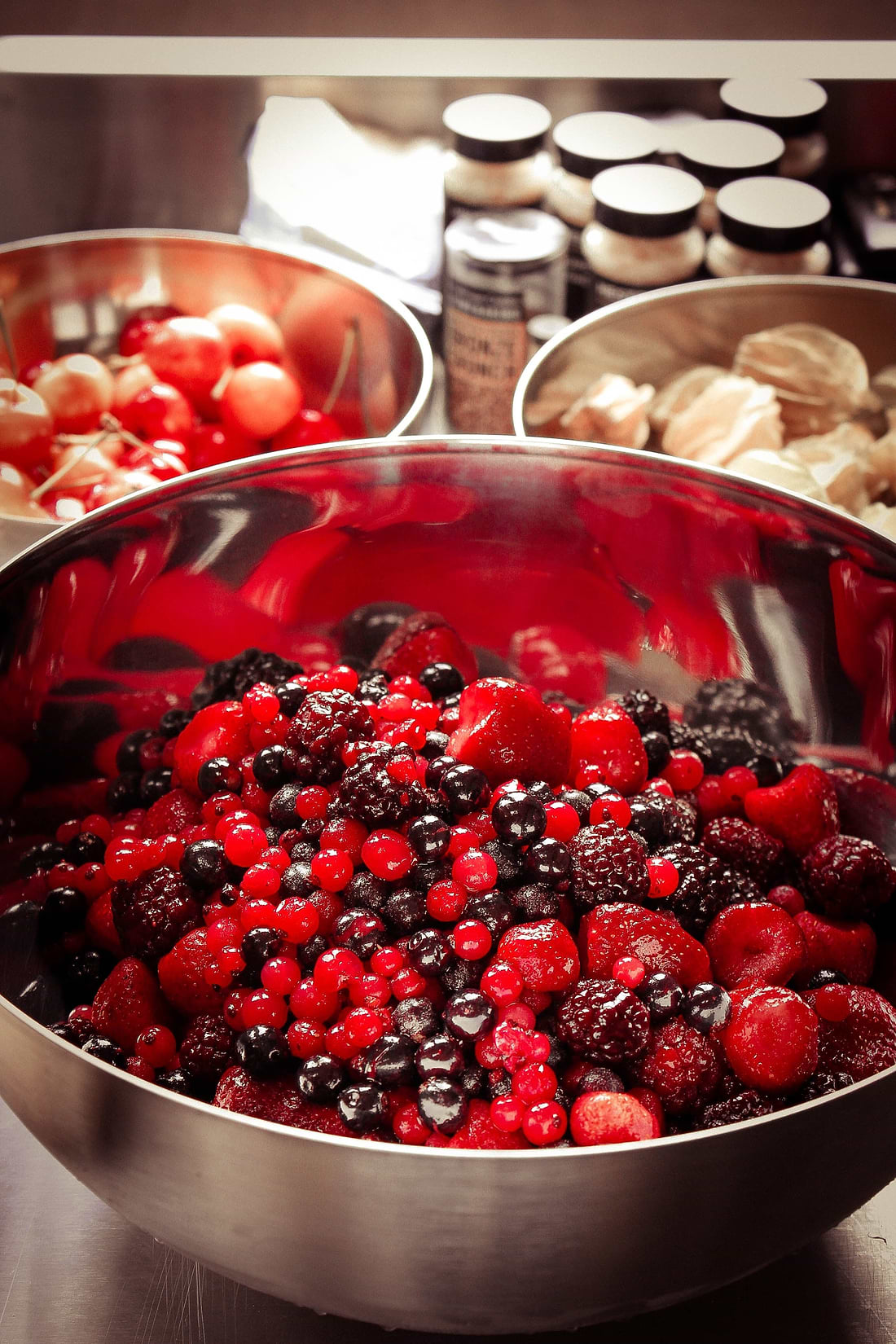 Amazing Eats with Pamela Morgan: Semolina Bread Pudding with Warm Berry Sauce
Anatomie Blog
30 Jul, 2020
If you've ever wondered how to make someone smile with just one dish, this delicious bread pudding is made for you. A comfort food staple, bread pudding is the perfect simple yet satisfying dessert that will please crowds of all ages. This fruity take on this timeless treat is the perfect summer dessert, with a delectably fruity flavor that's perfect for sharing with friends, neighbors and family alike. 
Professional chef and friend of Anatomie, Pamela Morgan, recently whipped up a deliciously new semolina bread pudding recipe to share during a sunny social distancing gathering with some of her closest friends and it was a huge hit. We'd love to share her amazing recipe with you and your family for your next summer gathering and we're already drooling just thinking about it. 
Happy cooking and enjoy!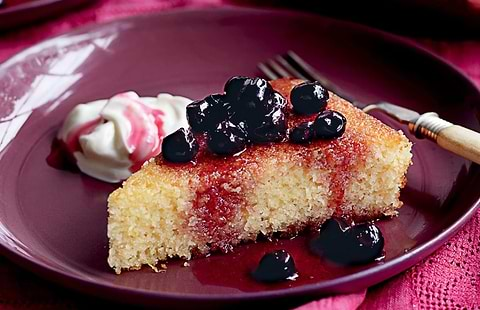 SEMOLINA BREAD PUDDING WITH A WARM BERRY SAUCE
PREP TIME: 30 minutes
COOK TIME: 1 hour
TOTAL TIME: 1 hour, 30 minutes
COURSE: Dessert
CUISINE: American
SERVINGS: 6
INGREDIENTS:
Semolina Bread Pudding
- 3 large eggs
- Softened butter for baking dish
- ¼ cup sugar
- 2 cups half-and-half
- 1 cup whipping cream
- ¼ cup fresh orange juice
- 2 tbsp vanilla extract
- 1 tsp orange zest (colored part of peel, removed with a zester & minced)
- 1 ¼ tsp ground cinnamon
- 1 ¼ tsp freshly grated nutmeg
- 8 cups 1-inch cubes crustless, day-old bread, preferably semolina
- 1 ½ cups quartered hulled fresh strawberries
- 1 ½ cups blackberries
- Confectioner's sugar
- Warm berry sauce
Warm Berry Sauce
- 1 cup fresh or frozen blueberries (picked over if fresh)
- 1 cup fresh or frozen raspberries (picked over if fresh)
- 1 cup fresh or frozen blackberries (picked over if fresh)
- 1 cup fresh or frozen strawberries (hulled & quartered if fresh)
- 3 tbsp sugar
- 1 tbsp fresh lemon juice
INSTRUCTIONS:
Semolina Bread Pudding
Position a rack in the middle of the oven and preheat to 325 degrees Fahrenheit. Lightly butter a 2 ½-quart ovenproof serving dish about 4 inches deep.
In a large bowl, whisk the eggs. Whisk in the sugar. Whisk in half-and-half cream. Whisk in the orange juice, vanilla, orange zest, cinnamon & nutmeg.
Scatter half the strawberries & half the blackberries over the bread cubes. Scatter the remaining bread cubes over the berries. Pour the egg mixture over the bread cubes and berries. Lay a sheet of plastic wrap directly onto the surface of the pudding.
Weight it with 2 or 3 small ramekins or saucers so that the bread is completely immersed in the egg mixture. Let stand for 10 minutes.
Remove the weights & plastic wrap. Set the pudding in the oven & bake until the top is lightly browned & the custard is set, but not firm when the dish is jiggled. About 50 to 60 minutes.
Let the pudding rest in the dish on a rack for at least 10 minutes. Sift confectioner's sugar through a sieve onto the bread pudding & serve hot or warm, accompanied by the berry sauce (recipe below).
Warm Berry Sauce
In a small, nonreactive saucepan, combine the blueberries, raspberries, blackberries, strawberries, sugar & lemon juice. Let stand until any frozen berries are fully thawed.
Set the saucepan over medium heat & bring to a simmer.
Cook, stirring, for 2 to 3 minutes, or until juicy.
The sauce can be prepared several hours in advance. Re-warm gently over low heat before using.
PAMELA'S TIPS & TRICKS:
You can add a scoop of ice cream or whipped cream on top if you're looking for a cool contrast, but this dessert is pretty perfect as is!
Want even more amazing cooking recipes from Pamela? Be sure to follow her on Instagram at @flirtingwithflavors and @pamflavors. You can also check out her website here for even more!