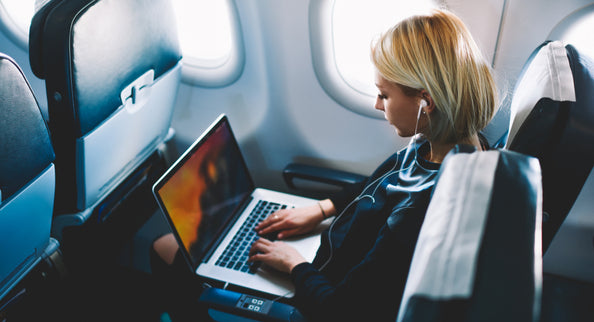 Airplane Outfits: Staying Comfortable in the Air
Anatomie Blog
30 Nov, 2018
Whether your travel plans take you to another state or another country, one of the few constants almost everyone experiences is that they will get there by airplane. Anatomie has made a business out of designing cool, comfortable travel clothes that ensure it doesn't matter if your flight is two hours or 12 — you will still look great and be ready to hit the ground running when you arrive at your destination.
Airport style is about more than just looking good, however. The best airplane clothes have a bit of stretch, ensuring you are comfortable for those long stretches of sitting. They are breathable, so it doesn't matter if the plane is hot or cold, you are dressed for the occasion. They are wrinkle resistant, because you want to arrive looking as fresh and ready to go as you did when you first boarded.
When you start to build your travel wardrobe, here are a few pieces you should consider having on hand for getting there and back.
Travel Vest
Let's face it, it doesn't matter whether you plan to travel when the mercury is breaking three digits, or if the world around you is white: airports and airplanes are unpredictable when it comes to comfortable temperatures. Every seasoned travel pro has a piece in their travel attire that can easily transition between hot and cold environments; the Delaney Travel Vest is one such piece. 
The longer length gives it a figure-flatter look, and it wears well unzipped to add visual interest to an outfit in warmer climates, while zipped up it provides an extra layer of warmth. It also has several pockets with zip closures, so you can keep your valuables close at hand. All in all, this is a piece that wil