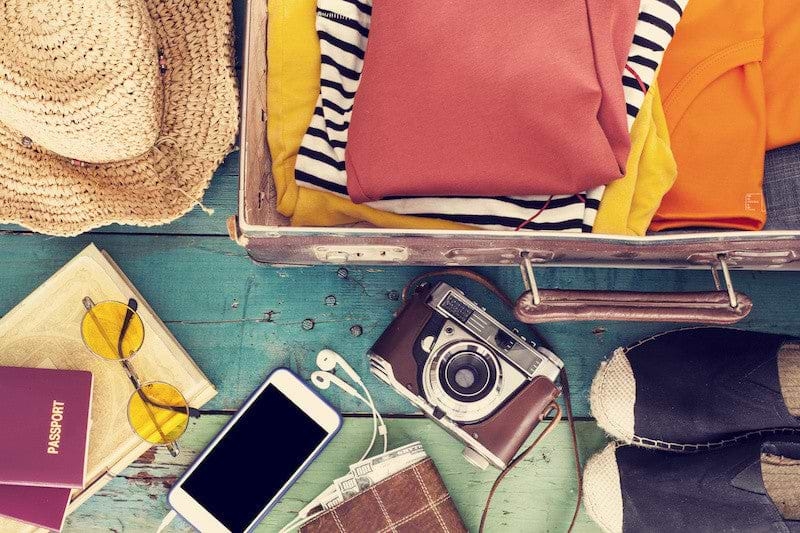 5 Genius Luggage Hacks
Anatomie Blog
11 Jan, 2016
Your luggage is your sanctuary when traveling. Anything to keep your belongings safe, in tact, clean and organized is beyond helpful. Take a gander at our 5 genius luggage hacks below to help maximize suitcase space, while also keeping products, and your sanity, in check.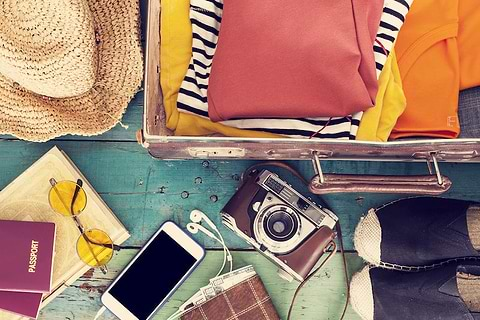 Roll Clothing

Keep your clothing wrinkle free and maximize suitcase space by rolling your clothes. Simply fold once or twice long ways, keeping the lines clean, and roll tightly. You can pack more or downgrade the size of your luggage from a checked bag to a carry on with this straightforward packing method.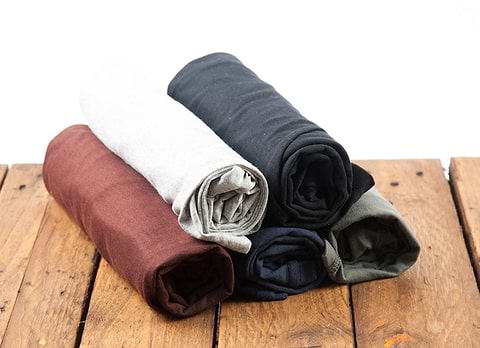 Nylon Laundry Bag

When you're packing your bags, the last thing on your mind is unpacking a few days, weeks, or months from now. Do yourself a favor and pack a thin nylon laundry bag, rolled up of course, in the corner of your suitcase. Toss your dirties in there and that way your suitcase doesn't end up a jumble of questionable articles. This is especially helpful for when you're ready to make a trip to the wash, whether you're still on the road or at home, just grab your laundry bag and go.
Travel Tip: Stow a lavender sachet in the bottom of your suitcase & in your laundry bag to keep your clothes fresh!  

Shoes in Shower Cap

If you're a minimalist, chances are you can easily fit everything into one bag. That means your shoes mingling with the rest of your clothing. Don't risk dirtying up your precious Anatomie leggings and perfectly rolled blouses by packing your shoes without some coverage. To keep your clothing clean and fresh, place your shoes in a shower cap to nix the chance of your shoes mucking up your clothing. 
 
Plastic Wrap Products 

We've all been there. A bottle of shampoo exploded in your suitcase and instead of exploring you end up having to wash your clothes. Prevent this from happening by taking the lid off of the product, place a square of plastic wrap over the opening and return the cap. 
Travel Tip: Bring a little spray bottle of Wrinkle Releaser. This nifty stuff keeps you from wasting time ironing & quickly freshen up clothes! I never travel without it!
Oversized Scarf

I've said it before and I'll say it again- never travel without an oversized scarf. Not only is it stylish and comfortable, but it can be used as a blanket or a pillow on long flights, or even a sarong on a far away beach.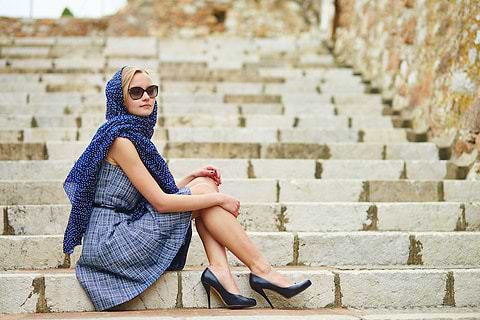 Do you have any luggage hacks you swear by? Share with us below in the comments!