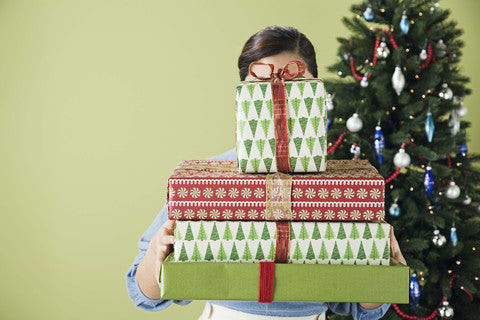 How to Pack Gifts in Luggage - 5 Tips For Traveling With Gifts
Anatomie Blog
09 Nov, 2015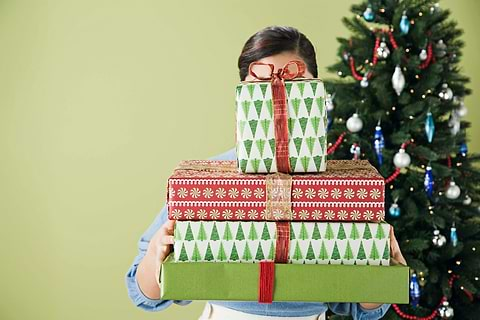 When visiting family or friends in another part of the world for Christmas, birthdays or to attend a milestone celebration, you might need to carry presents while travelling. This can present some challenges in terms of keeping items safe and also avoiding fines for breaching the baggage allowance. Read on for tips five travel tips on how to pack gifts in luggage…
1. Pick the right presents
If you're carrying gifts in your luggage, it's important to select the right ones. There's always the risk of gifts being damaged or lost so be careful not to choose any prohibited items or presents that are heavy, fragile or overly expensive. Instead, go for small, lightweight gifts that fit easily into your suitcase. Gift cards for your loved ones' favourite brands, experience vouchers for the likes of spa treatments and tickets to concerts or theatre productions are perfect for thoughtful gifting taking up minimal room. 
2. Avoid wrapping gifts
While you're allowed to wrap gifts beforehand, it makes much more sense not to. Besides the chance that they could be opened when you pass through security if you're travelling with a carry-on case, you won't be able to assess if there's been any damage in transit on the other side if they're already wrapped. Gift bags and tissue paper are an ideal alternative to wrapping paper as they can be packed flat and allow for quick and convenient wrapping on arrival. You could even fill in the tags beforehand so you won't have to spend too long away from your family or friends organising the presents.
3. Choose an airline with a generous baggage allowance
Will you be carrying a second suitcase full of presents? Budget airlines usually charge hefty fines for extra luggage equating to the cost of flying with a more expensive airline with better baggage allowance. Do your research beforehand to weigh up the best deals depending on how much you'll be packing.
4. Pack gifts securely
Especially if you'll be checking in your luggage while travelling, it's important to ensure any gifts are kept as secure as possible. Wrap items in some bubble wrap and keep them tightly packed with straps fitted tightly over the top to prevent them moving around inside your suitcase. You could even wrap gifts in your clothes for added cushioning without adding any unnecessary bulk. Opt for durable hard shell luggage if possible.
5. Ship some presents separately
The financial cost of packing particularly large or heavy presents is hard to justify. So if you've bought your nephew a brand new surf board, shipping ahead or ordering from a company able to deliver locally at minimal cost is a much more sensible option. The same goes for fragile gifts like vases or expensive presents such as precious jewellery. It's just not worth taking the risk of carrying such items in your luggage.
Leave a comment with any more packing tips you can think of and don't forget to share this post on Facebook, Twitter and Pinterest.