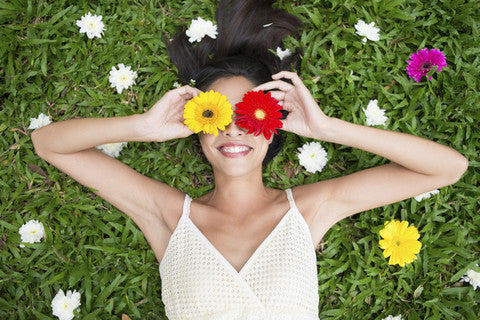 How to Change Your Style: Clothing Makeover Tips
Anatomie Blog
06 Nov, 2015
Every woman goes through a style-crisis at some point in her life.
Maybe you just got a new job title with a more business-ey dress code. Or you moved to a colder city that requires you to restock on your favorite woolen sweaters and turtle necks. Maybe you just feel stuck in a fashion rut and need some inspiration to get out. Either way, we want to help you transition your fashion style as smoothly as possible. So, we came up with a few helpful tips on how to change your style and give your wardrobe a makeover.
Find Your Style
Stylists believe that everyone belongs to one, or a combination, of these 5 styles: classic, chic, whimsical, bohemian and avant-garde.
Step one in changing your style is to determine which style you belong to and which style you want to follow. Finding out which style you want to follow can help you understand what types of clothing to look for. For example, women who like a "classic" style prefer neutral colors like black, earth and gray, while an "avant-garde" lover goes for anything unique and adventurous. 
 We recommend making a mood board of your favorite style to help you draw some inspiration for your clothing makeover. Below are a few of our favorites to get you started.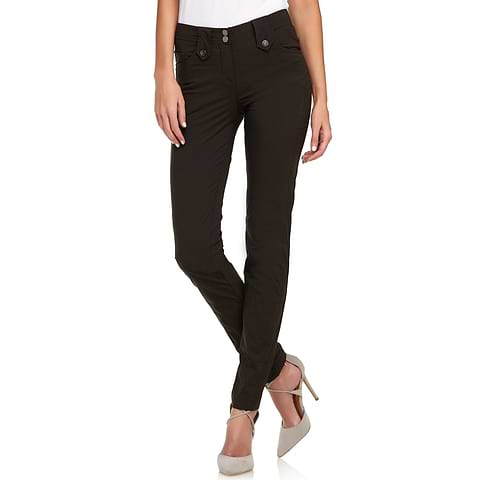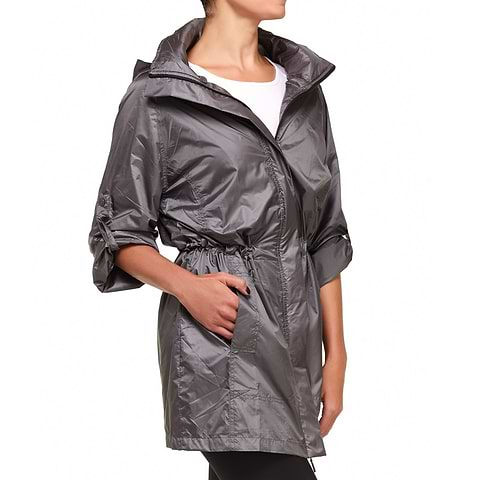 Anatomie's styles above are designed with lightweight, wrinkle-free material to ensure the highest quality comfort for your busy on-the-go lifestyle. 
Find Your Fashion Icon
Is there a celebrity whose style you particularly admire?
Style icons can provide an abundance of inspiration if you're looking to spruce up your look and give your wardrobe a new lease of life. We recommend creating a Pinterest board featuring outfits you like and use it as guidance when it comes to picking out new clothes.
Some of our favorite style icons are world travelers Lauren West and Isabella Garofanelli. These bloggers always travel in chic style and enjoy wearing Anatomie's lightweight fashion clothes on their journey to hot climates.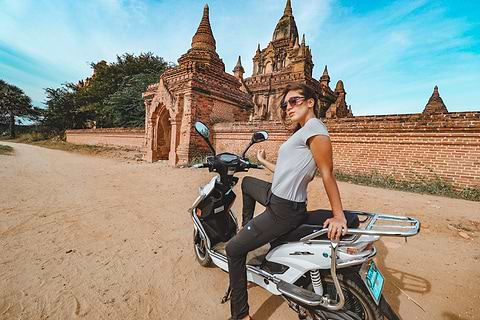 Closet Cleanout
Do you have an overflowing closet but never feel like you actually have anything decent to wear? Then it's time to have a wardrobe cleanout.
Take this opportunity to purge your closet of worn clothes, and donate the ones you no longer wear to charity. We recommend a closet cleanout to make space for your brand-new collection specially designed to make you look fabulous.
We know it can be tough, but try to keep a practical mind, rather than an emotional one, when deciding which items of clothing to keep and which ones to get rid of. Cleaning out your closet will clear your mind and allow you to freely enjoy new styles and fashion for your clothing makeover.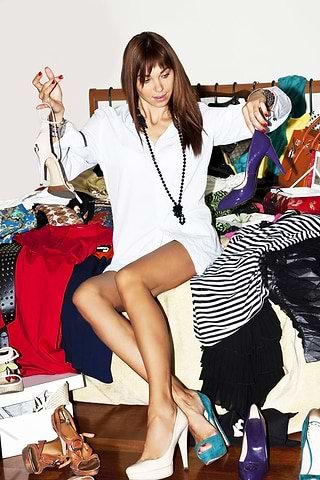 Experiment with Different Looks
Sometimes, you won't realize how much an outfit suits you until you actually try it on. So it definitely pays off to experiment with lots of different looks with a completely open mind. Get your best friends together and spend a fun day in the fitting rooms putting a variety of looks together. Take a photograph of each outfit to  refer to later and decide which ones you like best.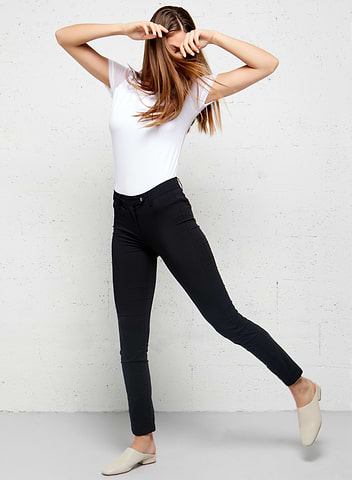 Focus on Fit
Whatever style you choose to undertake, remember: fit is key!
The more important factor in finding your style is finding clothes that complement your figure, stature and silhouette. While some people like the style of baggy clothes, others prefer a skintight fit. Either way, experiment with different shapes to determine which fit is best for you. 
Once you nail your ideal "fit," you can rock anything.
At Anatomie, we know a thing or two about fit. Our founder originated from the athletic-wear industry. As CEO, Kate Boyer, says, "We know a woman's body—all the different types and fits that flatter each shape the best." You can never go wrong with a well-fitted classic black dress.
Buy Versatile Clothing
Finding a new style can be expensive. To minimize the cost of acquisition for your new wardrobe, we recommend buying versatile clothing.
By buying versatile clothing, you can mix and match items and experiment with styling for yourself. Your chosen versatile outfit can also double as your "safe outfit" for if you ever want to take a break and relapse into the "comfort zone" of your old style. 
Our personal favorite versatile outfit is a pair of comfortable black jean pants and a white t shirt. You can never go wrong with a good pair of black jeans!
Do Your Research
Before finding a new look it's important to know what your natural body shape is in order to select styles to suit your contours. If you're unsure whether you're pear-shaped, hourglass, triangle, rectangle or apple, there are plenty of online body type calculators to help you figure this out. It's also well worth researching different types of styles to enable you to stick to a particular theme that will help you when choosing items of clothing. From classic neutrals to eclectic bohemian to sports luxe, once you've defined your personal style, you'll get into the habit of naturally gravitating towards the right pieces.
Hire a stylist 



If you know a change is needed but don't know where to start, it might be more beneficial to hire a professional stylist rather than to go it alone without much direction. They're equipped with expert knowledge to choose clothes designed to enhance and complement your natural figure. They can also help you pick colours to suit your skin tone and provide priceless style tips on how to put together a classic capsule collection designed to keep you looking and feeling stylish every day.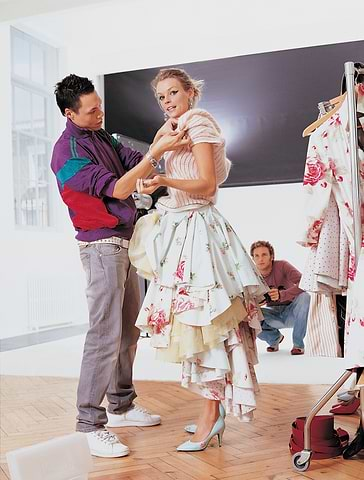 Do you have any more style tips to add? Let us know in the comments below.