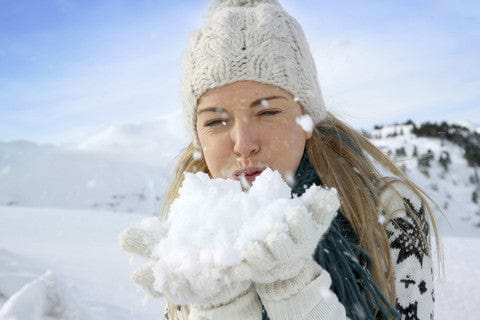 How to Dress For Skiing: Women's Ski Outfit Guide
Anatomie Blog
26 Oct, 2015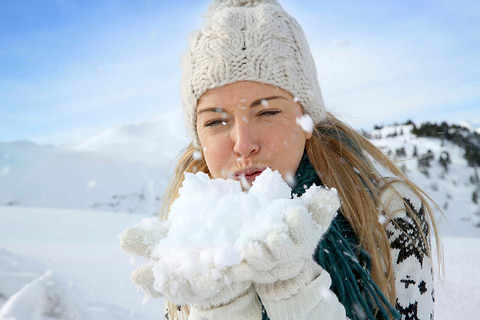 Are you planning on hitting the slopes for the first time ever? Read through this essential clothing guide to find out what to wear for skiing.
Moisture-wicking base layer

Even if it's especially cold, skiing is a cardio exercise and you'll definitely be working up a sweat. Having a streamlined base layer of moisture-wicking leggings and a long-sleeved top forms an essential part of skiing outfits. This breathable layer allows your skin to air and keeps you dry. Specialised ski clothing and sportswear equipped with moisture-wicking technology is the best option to go for.
Insulating mid-layer
It can get extremely bracing out there on the slopes so your mid-layer should be extra snug. Zip-up fleece jackets are a popular option, but high-neck wool jumpers or even a sweater on a warmer day will also do. The important element to focus on is insulation. This layer needs to make you feel warm and cosy throughout the day.
Weatherproof outerwear
The weather can be unpredictable in the mountains so your outerwear has to be able to stand up against the elements. Waterproof and windproof ski pants and a ski jacket provide protection in snowy conditions. It's important not to scrimp too much on this top layer with poor-quality gear or items that aren't specialised for skiing. On particularly cold days, you can wear a pair of streamlined fleece pants underneath. Ski jackets are usually thin shells designed to protect you from the wind and snow without being too bulky. However, there are also insulated options on the market that provide added warmth in colder conditions.

Ski boots
Ski boots feature a hard protective shell, soft inner lining, supportive foot bed, adjustable buckles and a specialised sole that connects to your skis. Opting for designs with mouldable liners and removable soles provides more versatility if you're eventually going to be trying other types of skiing requiring adaptations. Picking the right ski boots is a personal choice so trying on designs with varied flexibility and widths will help you work out what's the most comfortable fit for you.
Skiing accessories
Durable, anti-fog ski goggles providing UV protection, waterproof ski gloves with adjustable wrist straps and a ski hat or helmet are must-have accessories for keeping you safe and warm while skiing out on the mountain. It's also worth having a gator on hand to protect your face from frostbite if there's a freezing head wind to contend with on the piste.
If you've enjoyed this post on how to dress for skiing, don't forget to share with your friends on Facebook, Twitter and Pinterest.