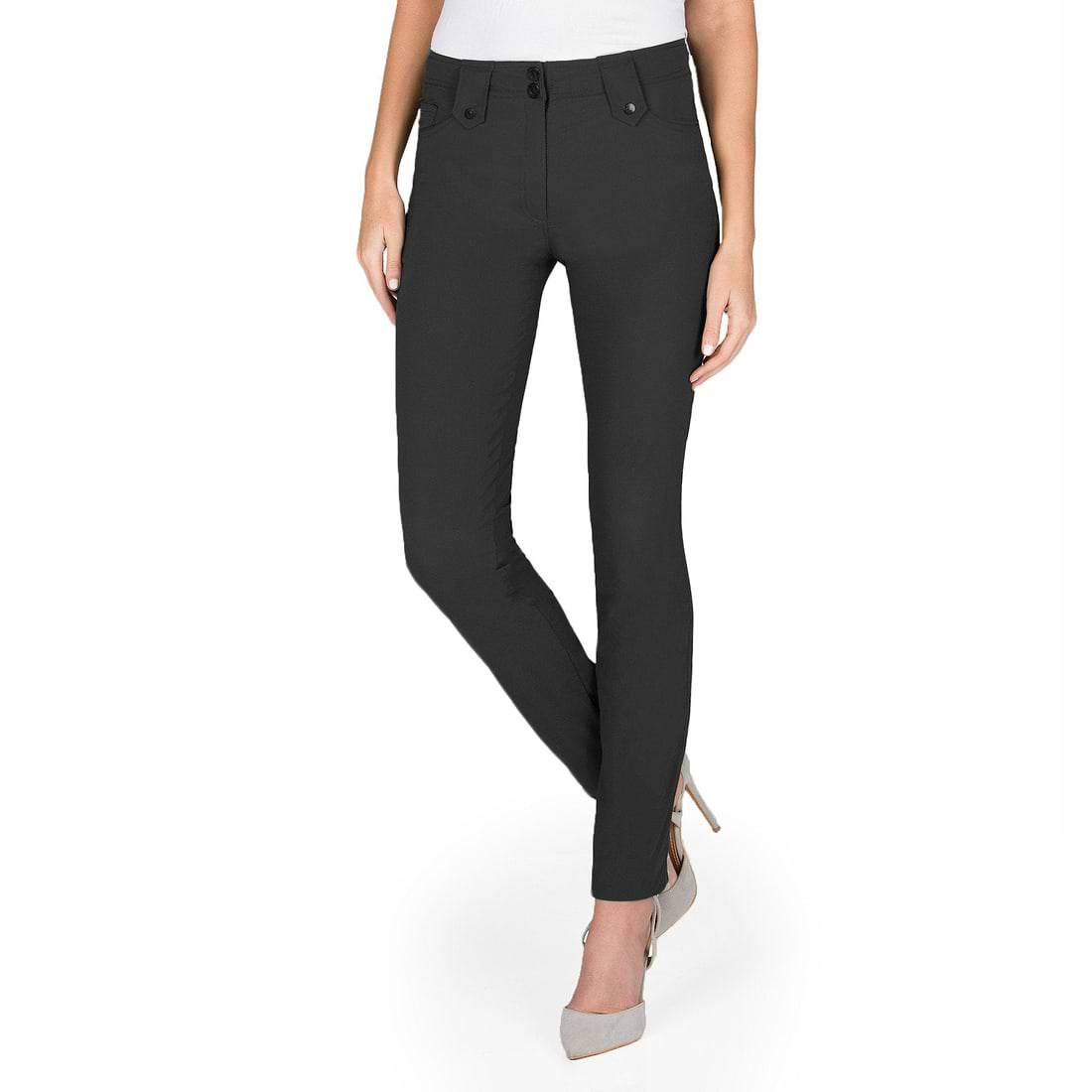 The Very Best Way to Dress Up Travel Pants
Anatomie Blog
23 May, 2014
Your pants dominate your look, so it's not surprising that you want to learn just how to dress up travel pants and avoid being labeled as the typical "American tourist".
Of course, not every pair of pants can be dressed up. So how do you know which ones can be?
Well, it's actually rather simple, choose pants that are plain and simple in design  (so no zippers or details in the front that will overwhelm your outfit) Anatomie's best dress up travel pants are the Susan, Skyler, Paola and Celine pants.
The way to make your pants look better is all about choosing the right items to pair with them: great shoes, a stylish top and then your accessories such as scarves, jewelry, belts and handbags which will all add a pop of color to your outfit. 
Belt it
You may not have even realized it, but belts are a great way dress up travel pants.
Depending on what your style preferences are, designers such as Moschino, Hermes, Prada and Chanel offer chic waist belts designs that will make your entire outfit look a little more expensive. However, you do not have to go the designer route, a good thick leather belt with a big buckle works just as well and makes a statement.
A tip: Mens' belts can work even better than womens' belts because they are thicker.
High Heels
High heels are the perfect way to add a little femininity to your pants and create a more sophisticated outfit. If you can't bare the thought of wearing stilettos, then wedged sandals are a more practical and comfortable option. Especially if you're traveling around Europe and don't want to trip over uneven sidewalks and get stuck in cobble stones pathways.
Dressy tops
Dress up travel pants with a smart top.  The Budah Mesh Top and the Serena top will create a casual chic look, but if these tops don't appeal to you, or if you would prefer to mix your Anatomie pants with tops from your own wardrobe then the materials you should choose are: chiffon, lace and silk blouses.