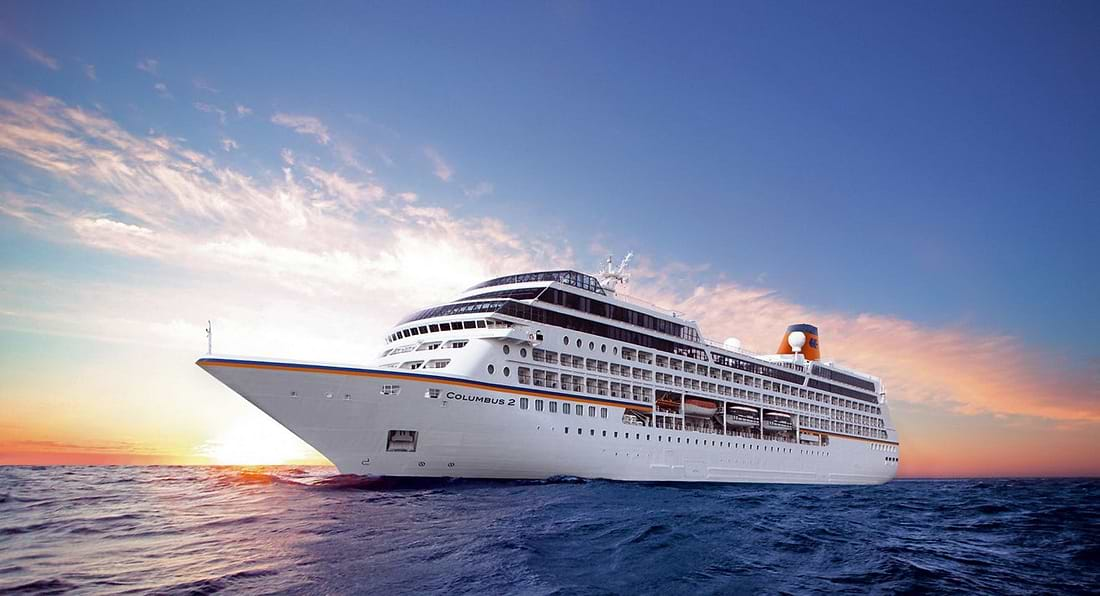 Luxury Cruise Outfits: Travel Clothing to Pack for a Cruise Holiday
Anatomie Blog
11 Aug, 2018
Are you planning on taking a luxury cruise any time soon? Well, if you are, you've come to the right place. We curated a list of luxury cruise wear and packing tips to help you pack for your next trip.
Anatomie's luxury travel clothing offers you a timeless and sophisticated cut with a variety of neutral tones and UPF protection material.
We believe that traveling freely is one of the greatest privileges in life. So, we wanted to create clothing where style meets functionality. Our lightweight, wrinkle-free clothing was made for long haul flights – so you can rest assured knowing that you'll be comfort in Anatomie's apparel on your cruise.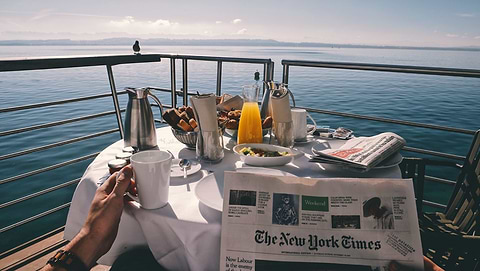 Pack Versatile Cruise Wear
Remember to check the dress code of your cruise before packing. Cruise ships can require certain dress codes for their various restaurants, lounges and functions. So, make sure to check with your cruise line beforehand so that you can pack appropriately. Once you know the dress code, we recommend packing versatile travel clothing that can be easily dressed up or down for any occasion.
Anatomie's Harper Jersey Jumpsuit is perfect for any daytime sightseeing or dinner events on the boat. The jumpsuit is wrinkle-free and features an alluring deep V-neck and wide leg pants.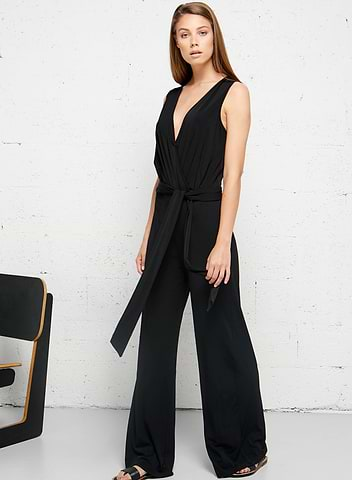 When planning your travel clothing for your cruising adventure, you want to make sure that you are ready for any occasion, casual, formal and anything in between. So, you need to remember to pick pieces that will easily mix and match.
Pack in Color Schemes
To make mixing and matching easy, we recommend packing your cruise wear in solid colors and colors schemes.  
Packing in a uniform color scheme makes life simpler. And remember, you can always change up your mono-chromatic look with accessories such as statement jewelry, scarves and clutches, which can add a pop of color to your traveling cruise wear attire.
Our favorite color scheme includes colors in earth-tones – beige, khaki, white and cream. These colors work perfectly together for any, and all, occasions! Remember that you can pack multiple colors schemes – light, dark, cool, warm – this way you'll never run out of stylish travel outfits throughout your trip.
For the perfect earth-tone cruise outfit, we recommend packing Anatomie's Susan Skinny Ankle Pant designed in our signature curve-hugging stretch, which is breathable with an allover slimming effect. This sleek style is available in a variety of timeless neutrals.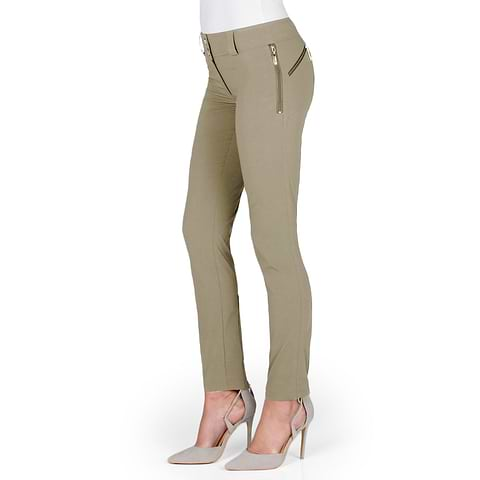 We also recommend packing the Kate Skinny Cargo pant crafted with UPF +50 protection, designed perfectly for outdoor sightseeing. Effortlessly chic with a touch of sporty cool, our bestselling skinny ankle pant has a flawless fit and innovative zipper details.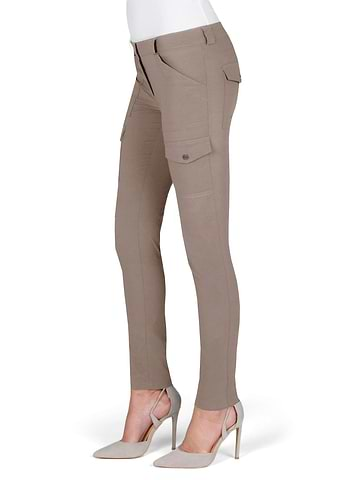 Pair these travel pants with the wrinkle-free Melissa T travel top. This sleek, polished style is designed in our signature luxe jersey with airy mesh sleeves and shoulder panels.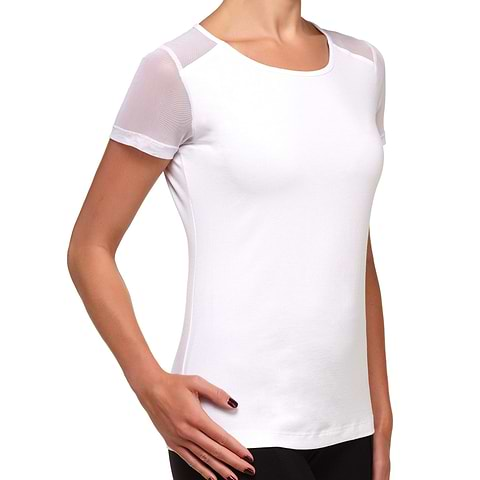 For accessories, we recommend a printed silk scarf with pops of color and brown leather sandals.
Nighttime Cruise Wear
Regardless of the cruise you are taking, there should be at least one night that requires formal dress, so packing some sophisticated attire will serve you well. You can wear an evening dress, a flowy pant suit, featuring sleek tailored pants and a fitted blazer, or a fit-and-flare skirt with a silk blouse.
Women's Cruise Dresses
Anatomie offers a variety of women's travel dresses that have a chic and elegant style perfect for nighttime cruise wear.
We recommend the Francesca Wrap Dress for formal cruise wear. This dress is crafted in a luxurious opaque jersey that won't wrinkle.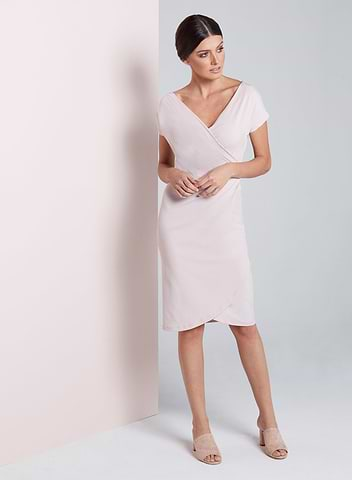 Sandals are not really appropriate for an evening look and shoes can make all the difference to an outfit. Consider wearing wedges, as these are comfortable but also feminine, or strappy nude heels.
If you're looking for a darker color to compliment your style, we recommend the piper Wrinkle-Free Shift Dress: offered in navy and black.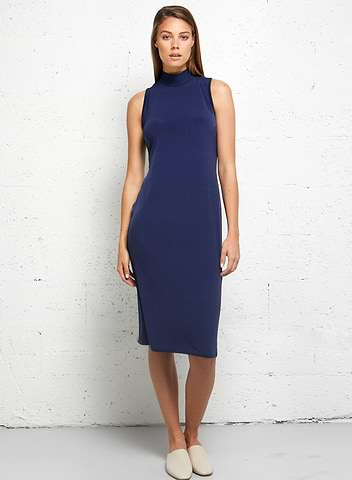 Going for a lighter, more casual style? We recommend the Marine Wrap Dress.
This travel dress features a ruched wrapped front without a tie, making it even easier to look perfectly put-together.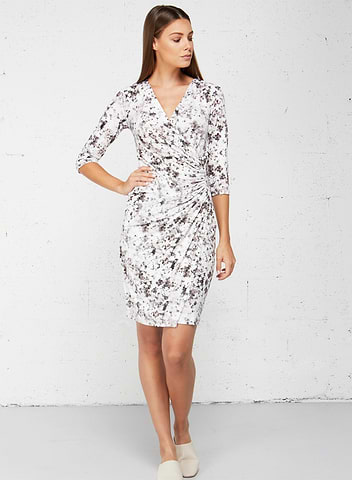 Daytime Cruise Wear
First thing's first, when you arrive on the cruise ship, make sure you unpack. This will make getting ready for any event so much easier.
You may want to do yoga or go to the gym while onboard a cruise, so consider packing some travel clothing pieces that are engineered for exceptional comfort and dry quickly after washing. You can never go wrong with a good pair of compression leggings.
Our lightweight, wrinkle-free Bleeker Compression Mesh Leggings offer a mid-rise fit and a curve-hugging silhouette. These leggings make the perfect travel pants for casual cruise wear.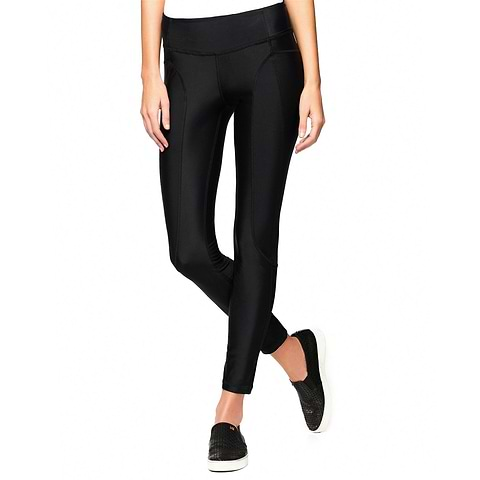 Don't be ashamed if you pack on a few pounds on your cruise because you did not let the buffet go to waste. Just in case, bring a pair of pants with a great elastic waist. And if you're going to be spending time at the pool, a cover up is a great travel clothing piece to ensure that you look feminine and modest at all times. 
Our stylish travel outfits are meant to be versatile and comfortable to suit all your traveling experiences. Shop Anatomie's fashionable travel clothes, designed to fly.