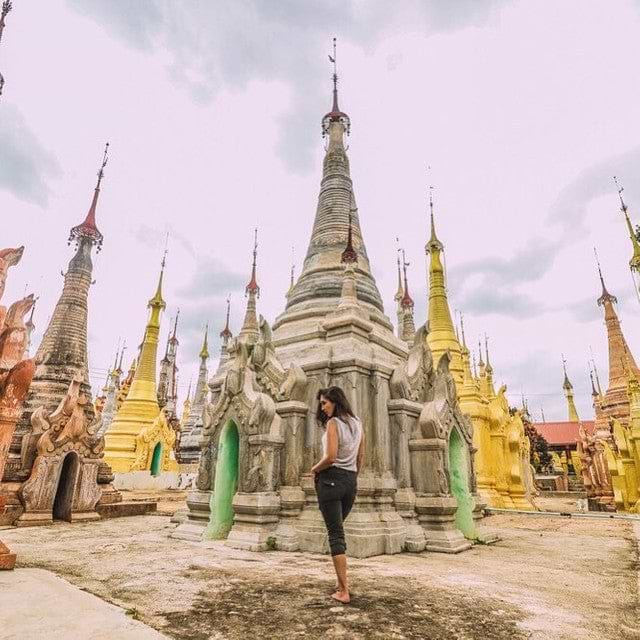 6 Versatile Travel Wardrobe Essentials
Anatomie Blog
25 Jun, 2019
When it comes to selecting what to wear on the plane for an upcoming trip, we tend to fall into the habit of picking travel clothing that is comfortable rather than stylish, slipping into the mindset of choosing a simple uniform that can get us from Point A to Point B.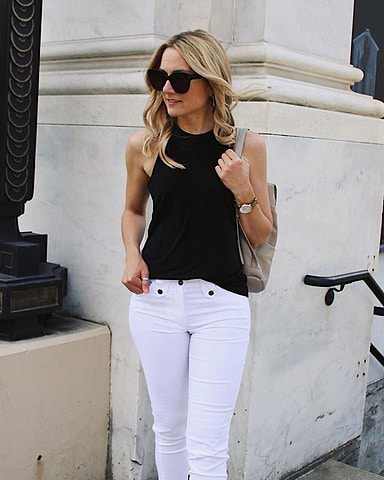 But why not combine both comfort and style? And one of the easiest ways to get there is by adding a little bit of texture and functionality to your travel look. Whether it's through adding a striking water-resistant jacket or by pairing a wrinkle-resistant top with simple ankle pants, you can easily achieve this look for any upcoming adventure.
Not only is wearing textured pieces a great way to add visual interest to any look, but also it is a fantastic method of dressing up an otherwise simple style. Think about it – if you're wearing all black, as many of us tend to do, this combination can quickly become expected or boring. Striking lustrous fabric or a subtle difference in texture between monochromatic colors is an instant outfit upgrade without any of the extra work!
Here are our favorite textured travel wardrobe essentials from the Anatomie collection to help you get started on taking on this timeless trend.
The perfect piece for any type of travel, this lightweight and wrinkle-resistant waterproof jacket is the ideal companion for long international flights.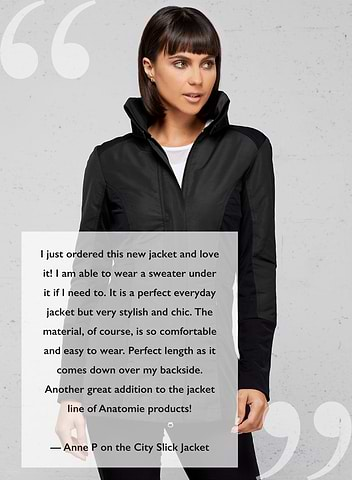 Luxe brushed fleece and an adjustable zip-up collar make this travel-ready jacket  just as practical as it is stylish for any day-to-day adventure.
Comfort and style should always go together, and with the Casey Windbreaker, you absolutely achieve the best of both worlds.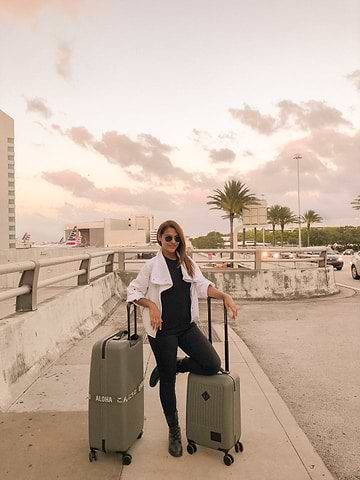 This ultra-flattering travel jacket features a stylish oversized spread collar with adjustable sleeves and a wrinkle-resistant design, perfect for traveling anywhere and everywhere.
It's time to update your go-to long-sleeve travel tee with a chic modern update - enter the Budah Mesh Top.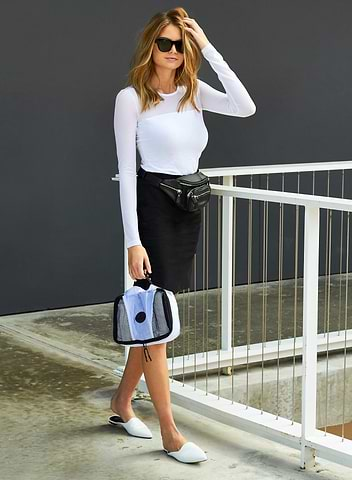 Our signature wrinkle-resistant luxe jersey pairs perfectly with an edgy mesh yoke and sleeves for a sophisticated and timeless piece that is perfect for staying chic on-the-go.
Looking for the perfect travel-ready shirt that looks just as stylish as it is comfortable? Meet Beth - the perfect companion for when you're on-the-go and need wrinkle-resistant style that will have you looking totally chic.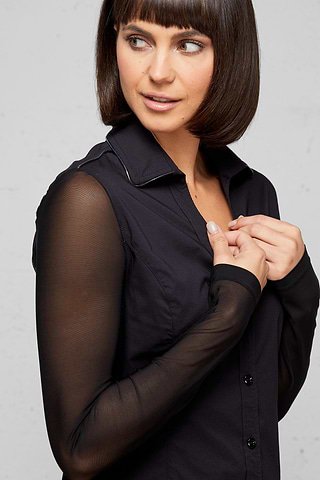 This stylish blouse features our comfortable stretch woven fabric with sheer mesh sleeves and elegant piped detailing for a unique combination of textures that captures the eye perfectly.
Polished style meets comfort and ease in the gorgeous Viva Cropped Cargo Pant. These eye-catching travel pants are perfect for any adventure, with a wrinkle-free composition and a timeless appearance.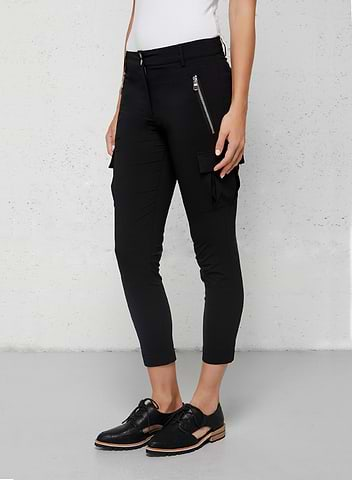 Curve-hugging with a stretchy feel, these mid-rise cargo pants combine up to 50+ UPF protection for those sunny days and eye-catching silver hardware for a touch of visual texture.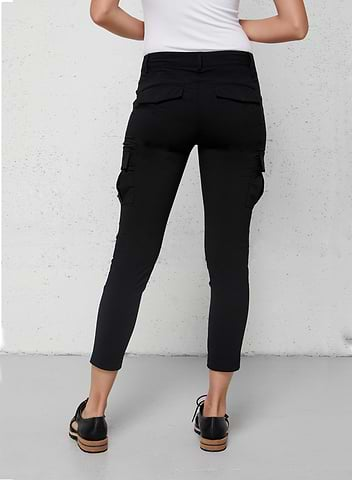 On the hunt for something that is undeniably comfy and chic? Meet the Kate Skinny Cargo Pant - our favorite seasonal update on the timeless fitted travel pant.
This stylish skinny travel pant features plenty of pockets for extra storage while traveling alongside our signature wrinkle-free stretchy fabric and a comfortable mid-rise for the ultimate in comfort and style.