Travel Fashion Tips and Tricks for Visiting Paris
Anatomie Blog
10 Jun, 2018
Brush up on your French before you visit, you will inevitably need it.
Cover Image by Martin Fisch
Paris Fashion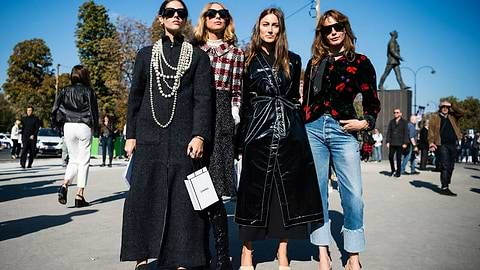 Paris is one of the fashion capitals of the world, and if there's anywhere you want to look your best, it's going to be in Paris, France. This is the place you need to pay special attention to your travel fashion wardrobe to ensure that you are not sticking out like a sore thumb.
Here is a brief guide to looking chic in Paris.
When traveling to Paris remember that most of the women there prefer neutral tones. There is something timeless and classic about these hues and they lend themselves well to a variety of different settings. So for your Paris travel outfits, limit your colors. We recommend traveling with lightweight pants such as our Luisa Skinny Pant offered in a variety of neutral colors.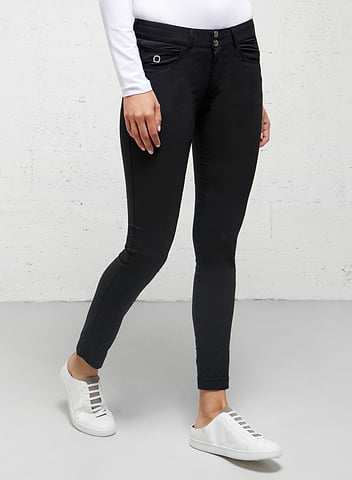 Also consider tailoring. We here at Anatomie know that a good fit is just as important as a good style.
Looking like a tourist is not something desirable. So, why not consider packing a few of our stylish designer pieces for your travels? We recommend bringing some of our wrinkle free tops to make traveling in style as easy as possible.
Of course, if these pieces are not for you then we have many more items that you can shop which are more suited to your travel fashion taste. Black is a common part of the color palette in Paris. With the range of Anatomie clothing available in black, you will have no problem finding suitable attire.  Aside from your travel fashion wardrobe though, you will have plenty of opportunities to shop some of the best boutiques and designer brands in the world.
Paris Museums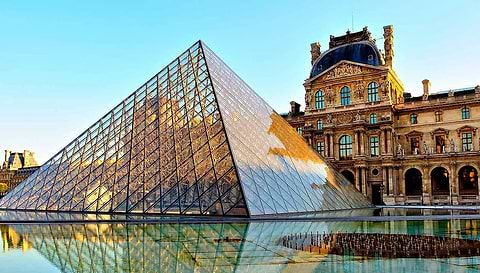 A top tip if you're planning on visiting some of Paris' many amazing museums is to go early in the month: the first weekend is free admission. Either that, or go during one of these festivals: Nuit des Musées (in May), Nuit Blanche (in October) and Journées des Patrimoine (3rd week of September).
If you're an EU citizen under 26, then you can get in free at a range of historic sites and museums. If you can't plan too far ahead, then your next best bet is to get a Paris Museum Pass.
Although visiting museums is popular for tourists, it's important to dress fashionably and wear clothes resembling the sophisticated French style.
We recommend wearing an outfit with a lightweight jacket to prepare for cold A/C temperatures during the summer. 
Our Kenya Safari Jacket is perfect for traveling around the city visiting museums. 
Paris Weather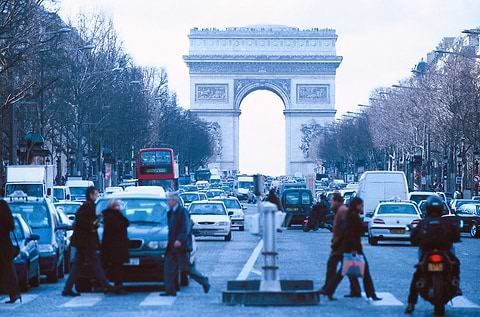 Climate in Paris is moderate, and it is unlikely to catch too many visitors by surprise. The Winters can be chilly, with lows of just above freezing. So it is important to consider layering your clothes when you head there. Be sure to check the weather forecast prior to your trip so you know what to expect!
Rain or shine Paris locals are always dressed in style. We recommend packing a lightweight travel jacket just incase you run into some inclement weather, and Anatomie's water-resistant travel windbreaker will have you looking stylish while comfortably exploring the city.
Staying in Paris
This will likely be your biggest expense when visiting Paris, especially if you don't plan far in advance. Make a non-refundable booking online. Usually Booking.com will be the best place to start your search, but sometimes a hotel's website will have a better deal.
Dining in Paris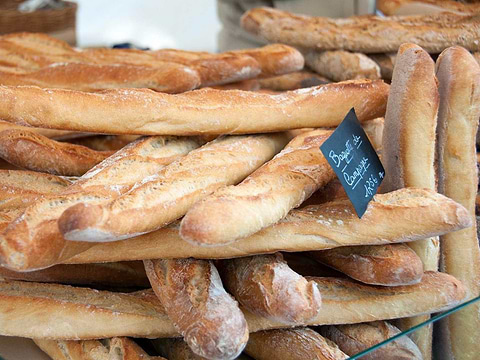 Food is not a problem in Paris, and you should be able to find delicious and affordable cuisine wherever you are, just resist the urge to fill up on sugar-filled pastries on every corner!
If you're celebrating a special occasion or just looking to experience exceptional food, we recommend dining at Alain Ducasse au Plaza Athénée restaurant. The restaurant is designed with beautiful decor and serves the highest quality dishes in the city.
Don't forget to dress in high fashion when eating out in Paris. We recommend dark neutral tones for late night dinners similar to our high fashion mesh dress shirt.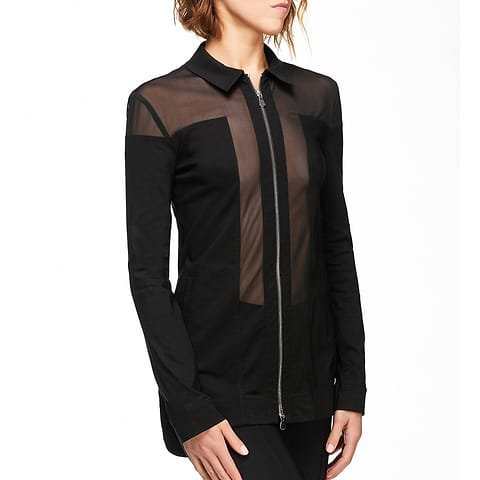 Drinking Water in Paris
The tap water is drinkable in Paris, as it is in almost all of Europe. Not only is it just drinkable, it's positively delicious. The city has a team of water tasters that make sure the water tastes and smells perfect, making it impossible for any bottled water to beat. That is, unless you enjoy the taste of plastic and the damage to the environment that bottled water causes. For those who prefer sparkling water on their afternoon stroll, take a walk by Paris' sparkling water drinking fountains, situated at Jardin de Reuilly, the Parc André Citroen, Jardin d'Éole, Parc Martin Luther King, Square Tino Rossi and the Eau de Paris office.
Paris Transportation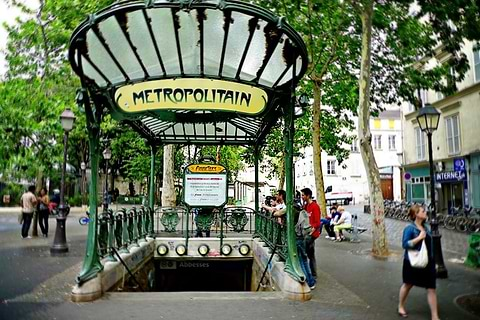 Trams, subways and buses are reliable and cheap, your only problem may be reading the timetables and getting your bearings. Do a little research beforehand on the neighbourhood you're staying in, so you can get a sense for the nearest landmarks and their directions.
Bicycles in Paris are reasonably cheap and easy. Simply use your chipped credit or debit card at any bike terminal, or make a booking online. The first 30 minutes of any trip are free, but the prices per additional half hour ramp up as you keep the bike for longer. Drop your bike off whenever you arrive somewhere, and pick up a new one when you're ready to move on.
Enjoy your trip and don't forget to pack your travel fashion clothes!