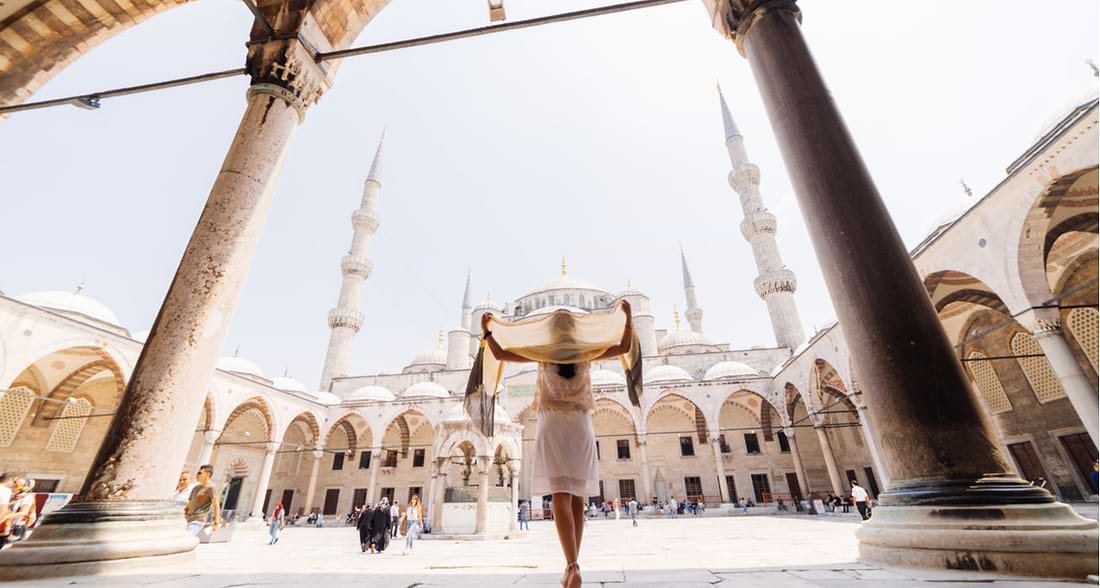 Why Buy Quick Dry for Travel?
Anatomie Blog
03 Jan, 2019
When it comes to purchasing clothes for travel, there are a few features that tend to be top-of-mind, among them comfort and wrinkle-resistance. But have you considered that quick-dry fabrics are just as important when selecting the right pieces to take on your next trip? Anatomie's line of travel clothes for women are designed to check all the travel outfit boxes, but here we want to focus on the reasons why quick dry fabrics are so important.
First, quick dry travel clothing is a must for those who plan to spend any amount of time in climates that are hot or humid — and that includes the inside of planes, trains and automobiles, when travelers may or may not have control over the climate around them. Quick dry fabrics are crafted for the express purpose of wicking moisture away from the body and evaporating it as quickly as possible. Say goodbye to chafing or uncomfortable drips in places you would rather not mention — these fabrics help combat uncomfortably hot situations, so you can stay dry and comfortable.
Second, quick dry materials are a must for travel to anywhere you might encounter rain — so nearly every destination in the world (we can't speak to interstellar travel needs — yet). Most people have been caught out in a quick shower while out exploring a new destination; or the weather has refused to cooperate but you aren't going to cancel your sightseeing because the sun isn't shining. Quick dry shirts, pants and jackets all ensure that no matter how damp you might get in the pursuit of a great trip, once you come in out of the storm your clothing will immediately go to work. Instead of spending hours dripping and uncomfortable, these fabrics will help you feel more comfortable and ready to enjoy the destination much faster than other choices.
Third, while not every trip will be long enough to include laundry on the go, and even fewer will elect to wash their pieces themselves, rather than use service, there is no denying that quick dry materials will ensure that those times when you do need to clean up in a hurry, your clothes will be ready for action again faster. Whether it is a full wash in the sink, or a spot clean to take care of something that spilled, quick dry clothing will be back to looking fresh and stylish again in no time at all.
While the serious traveler will ensure their entire on-the-go wardrobe has quick-dry technology, for those who just want to invest in a few main pieces, there are two that should be at the top of the list.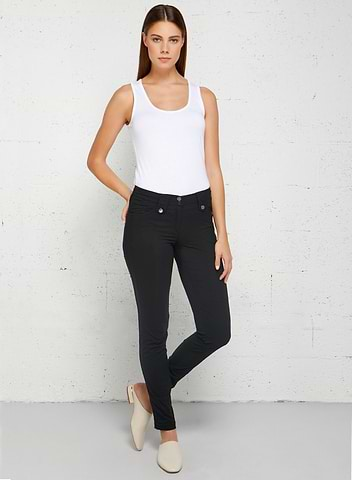 These are quick dry pants that don't sacrifice anything else in their quest to keep you cool and dry. They are one of the most comfortable pair of pants you will own, and have a fitted, streamlined silhouette so you will look as great as you feel. It features several pockets to ensure your valuables are close at hand, and, of course, the fabric is quick drying and winkle resistant, in addition to offering UPF 50+ protection from the sun.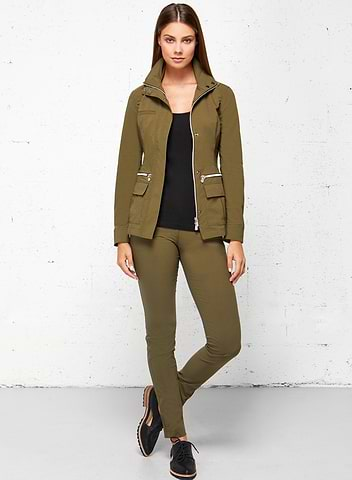 The best piece to pair with the pants is the Fall Kenya Safari Jacket. For most adventures you will embark on, you'll want to have a good jacket along for the ride — even if your destination is a warm one. This piece is lightweight enough to be a versatile addition to your travel wardrobe, with plenty of pockets and wrinkle-resistant features built in as well. The jacket is nipped in at the waist to give you a figure-flattering look, as well, so you always look as stylish on the road as you do at home.
The Skyler Travel Pant paired with the Fall Kenya Safari Jacket makes for the perfect basic travel wardrobe to ensure you stay high and dry in every situation you might encounter. If you purchase no other travel outfits or pieces, you should make sure these are in the suitcase.
What are your must-have features for your travel clothing? Is comfort king? Are you more concerned with wrinkle-free materials? Do you refuse to step foot out of the hotel if it's not made from a quick dry material? Share your thoughts in the comments below — we want to know what you can't live without!