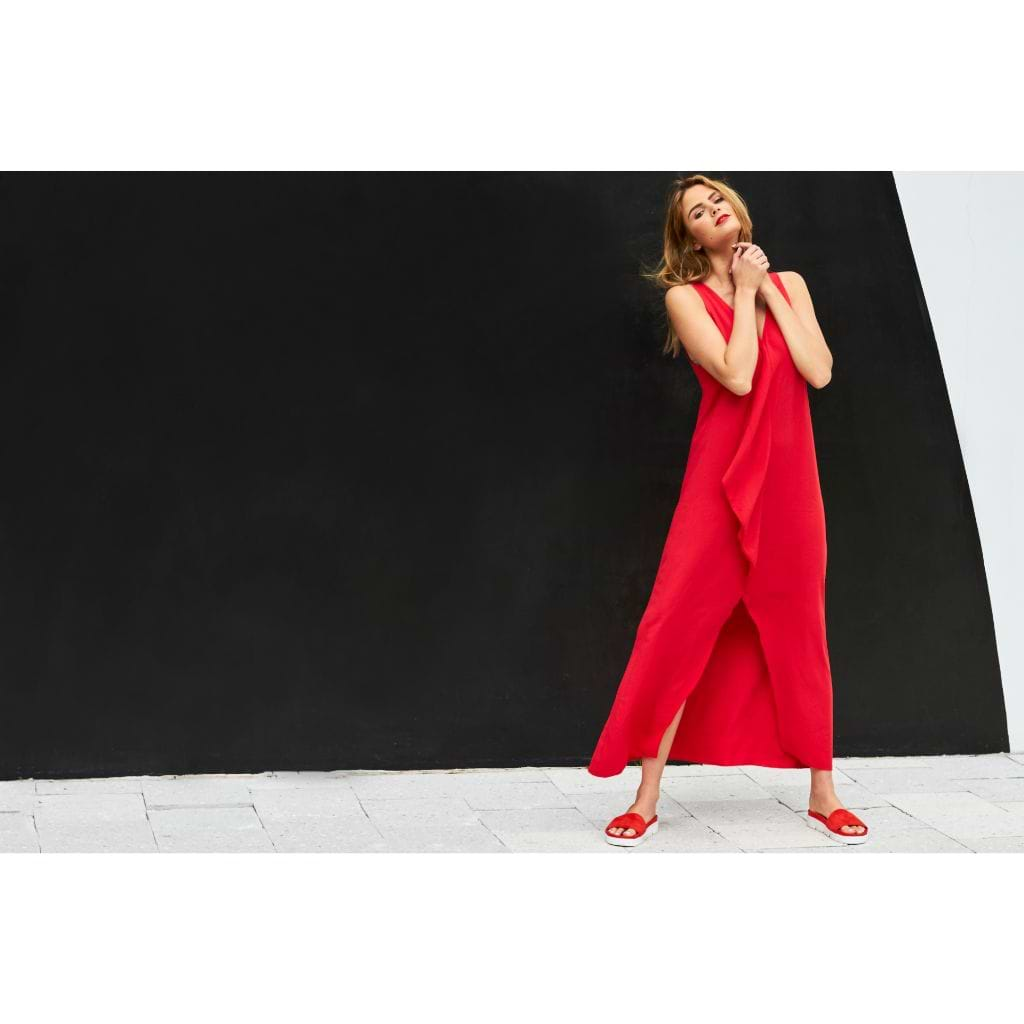 Top Travel Dresses (& More!)
Anatomie Blog
01 May, 2019
When it comes to selecting the perfect travel outfits, there is no denying the ease and comfort of the perfect dress. Casual dresses — especially dresses with pockets — are cool, comfortable, easy to wear and won't make a long day of travel worse as you try to overcome tight or pinching materials for hours on end.
But finding the perfect travel dress… now that's a bit more difficult.
At Anatomie, comfortable, wrinkle-resistant and practical travel wear that doesn't sacrifice style for comfort is the foundation every piece is built around. And the dresses are no different. Here is a look at three of the top travel dresses you should consider making a staple in your travel wardrobe.
This simple, tunic-style dress is the perfect "little black travel dress" that you can never go wrong with.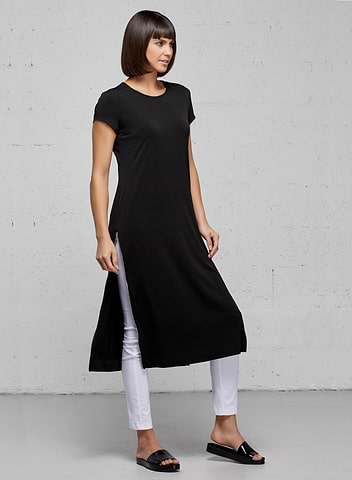 Worn alone, or with a great pair of comfortable travel pants, this versatile piece is made from a luxe jersey material, so it will feel soft and move with your body as you go from the car, to the plane, to the train, to the nightlife at your destination. The side-zip detailing allows you to adjust the slits up or down, allowing you to tailor your comfort perfectly for any given situation.
If a short dress isn't your idea of the perfect travel outfit, perhaps the longer profile of this option would be a better fit.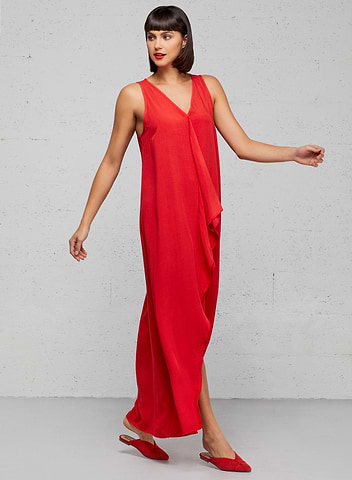 This ankle-length dress is made in Italy, and features a flirty slit and ruffle detail up the front to give it an easy and fun vibe that is perfect for outdoor summer destinations. The dress is sleeveless, but can easily be paired with a perfect travel jacket to change the look and bring even more versatility to the style.
Finally, for those who aren't necessarily "dress people" but still want a single grab-and-go, effortless piece in their travel wardrobe, consider the one-piece jumpsuit.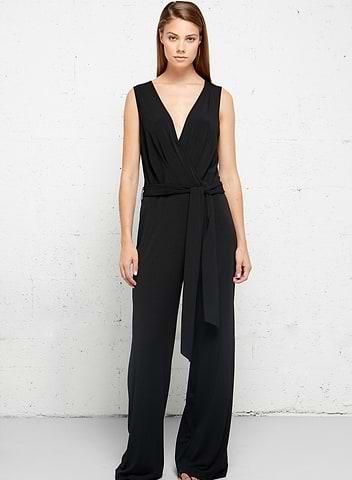 This particular model features a breathable stretch jersey with a deep-V neckline and wide legs for both style and comfort. It provides the same ease and simplicity of a dress, while giving those who want something on their legs — perhaps for colder destinations — an option as well.
Whether a travel dress is worn along, or paired with a pant or a jacket, it is the ultimate multi-tool in a travel wardrobe arsenal. These pieces can all go casual, business or formal, with just a change of accessories, allowing you to move effortlessly throughout your day, no matter where the journey starts or finishes. There is something about a well-tailored dress that tells everyone you encounter that even while traveling, you aren't willing to sacrifice your personal style, even when you're far from your closet. These pieces are all a great way to start – or expand – your ideal travel outfit wardrobe.
Stay up-to-date on more of these kind of looks, we love hearing from you.