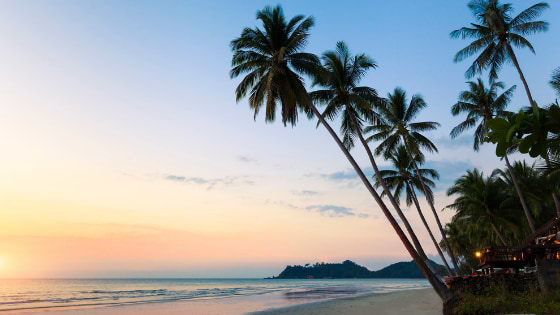 The Best Resorts for a Tropical Girls' Getaway
Anatomie Blog
12 Jun, 2019
Two picture-perfect parts of the planet steal the show: the Great Barrier Reef's Bahamas along with Turks and Caicos. They seem to be making every top getaway list with scattered 5-star resorts that will leave you talking to yourself.
Here's a quick top-5 list that ranks the best resorts. The glorious locations speak for themselves. Expert opinions concur and come from connoisseurs like Conde Nast Traveller, Travel + Leisure, Elle and Harpar's Bazaar who mostly coincide on the subject. 
We recommend going all-inclusive for an ideal way to save when traveling as a group or family. We've included links to the resorts for you (and some cute outfits to wear while you're there).
Kamalame Cay on Andros Island in the Bahamas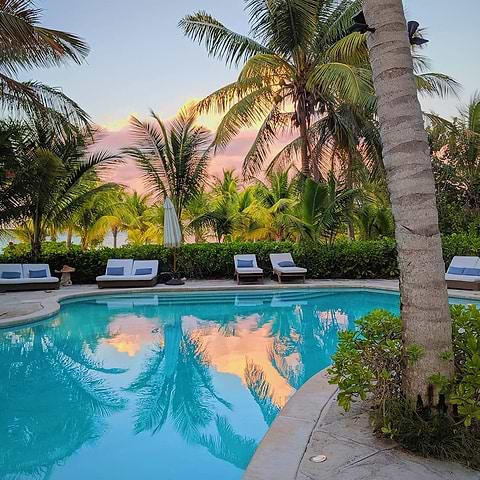 Photo via Instagram @hebiyo
Miraculously spared by Hurricane Matthew in 2016, this private island resort off of Andros Great Barrier Reef still feels like mythical Gilligan's Island. Traditional beach bungalows and virgin nature abound. Reef diving, snorkeling, bird-watching, hiking and kayaking are just some of the outdoor activities you can try, though we wouldn't blame you if you simply turned the perfect hammock into a "high-intensity" sport. https://www.kamalame.com/
Grace Bay Club in Providenciales, Turks & Caicos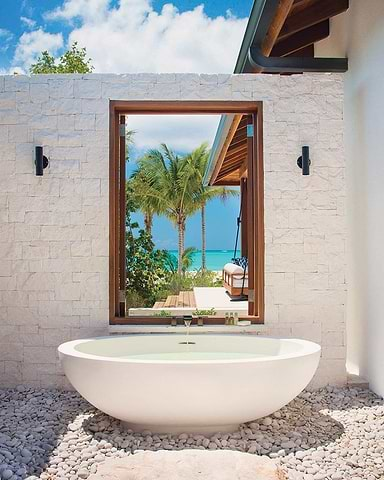 Photo via Instagram @tripadvisor
This gem offers three different options for accommodations to its discerning clientele: 1. the Hotel building (adults only), 2. the Villas Suites (friends- and family-friendly) and 3. the Estate (a resort within a resort) with exclusive access to extra-special amenities like a private pool, cabanas, and more. All three options share breathtaking oceanfront views and personal concierge services. Delicious local fare includes fresh, warm South Caicos lobster by the sea. If you wish to prolong your bliss a little while longer, you can rent one of five freestanding private beachfront homes in their Private Villa Collection, each complete with all the amenities and services of a luxury hotel, including perks like round-trip airport transfers, daily housekeeping, and complimentary breakfast. Check into supreme luxury. https://gracebayresorts.com/gracebayclub/
The Galia Maxi is the perfect dinner date dress
The Palms Turks & Caicos located on Grace Bay in Providenciales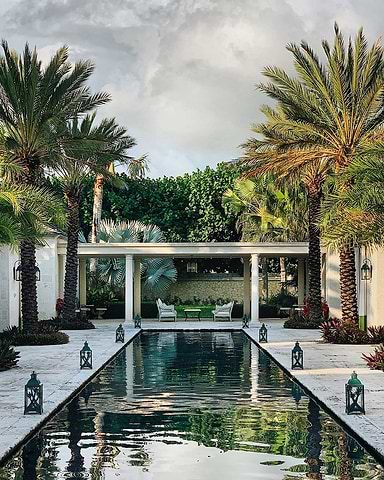 Photo via Instagram @kiraamaa
This place is sublime. Its rooms overlook the crystalline sea (or the pristine pool) and its three-bedroom Penthouse Suite boasts its own private outdoor shower – magic on a starry night. Other amenities and opportunities include available bicycles, tennis courts, horseback riding, parasailing, jet-skiing, even whale-watching. After all that, you can check into the award-winning, 25,000-square-foot spa for a 'mother-of-pearl body exfoliation' achieved with a curious blend of hand-crushed conch shells and a soothing rain-shower, before it's time to dine at the Palm's restaurant, Parallel 23. And why not begin with the coconut-marinated conch ceviche? https://www.thepalmstc.com/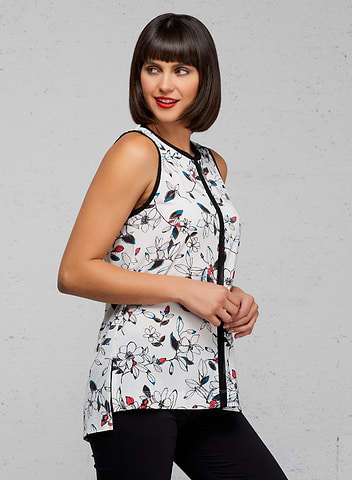 Musha Cay in Great Exuma, Bahamas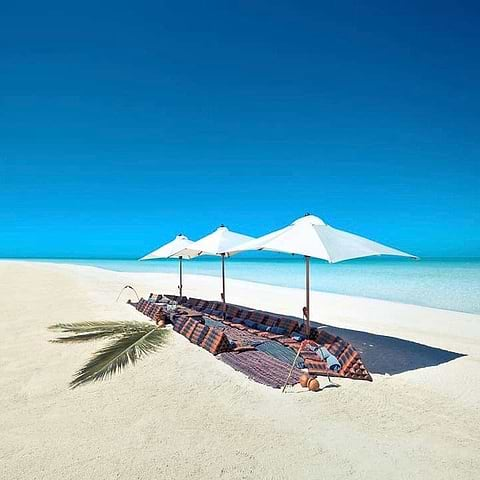 Photo via Instagram @viaggiarelowcost
Tucked away in the islands of the Exumas is Musha Cay in Copperfield Bay. Perfect for a real postcard getaway. "Private sun warms your face and private waves lap your feet. A private moon lights your plate, and private seas surround you. This is Musha Cay and the islands of Copperfield Bay. Surely it's one of the most secluded spots on earth, yet everything you want is provided…then quietly, unobtrusively, replensished." Be sure to check out the resort's website for more details on countless adventures and experiences throughout its 40 pristine beaches. http://www.mushacay.com/html5/#/home
Seven Stars Resort & Spa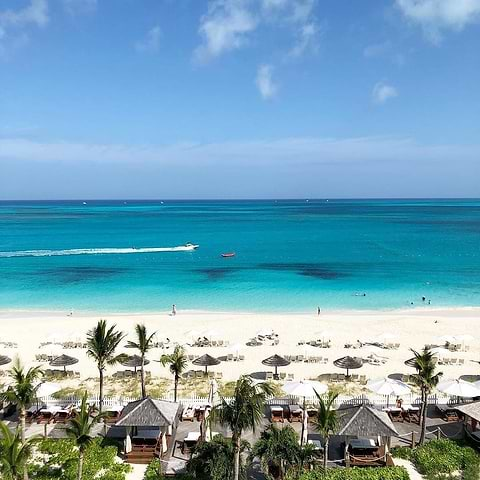 Photo via Instagram @cheapcaribbean
There are certain things you expect from a distinctive, award-winning resort: a stunning pool, crystal-blue waters, a choice of fine dining, a spa and amenities that delight and service that is nothing less than exceptional. But a Seven Stars Resort experience is made of more than that. You'll share moments to remember, and moments with the ones you love. Some make your day. Others can transform your life. Plenty of adventure, excitement and memories to last a lifetime here. The resort offers the island's only heated saltwater pool and is close to Providenciales's shopping district. https://www.sevenstarsgracebay.com/

There you have it. How real people live like royalty. Well played, as they say. Remember though, you don't have to go to Turks and Caicos to taste the good life. It starts with the travel clothes you're wearing! And well, take them with you!
Love your looks? Share your tropical getaways in Anatomie with us and use #EVERYDAYANATOMIE for a chance to be featured on our Instagram page!