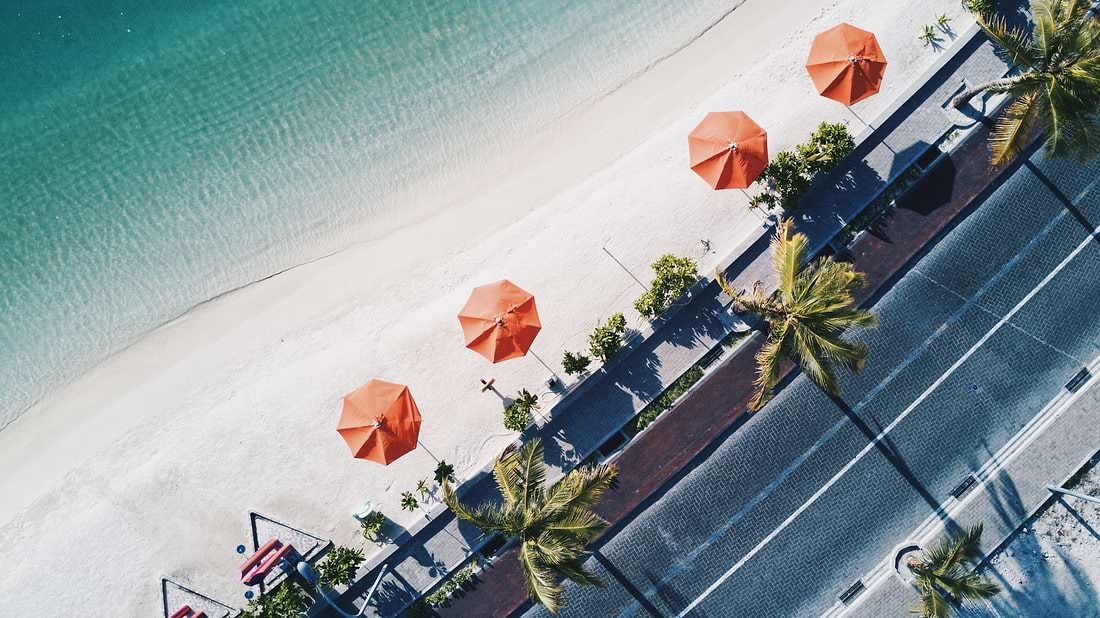 From the Sky to the Sand: Three Essential Clothing Styles
Anatomie Blog
17 Jun, 2019
There is nothing quite like lounging on the beach with a drink in hand during a sunny summer vacation. Whether you're taking a quick weekend trip for a refresh or taking a full week off to truly kick back in style, sunning yourself while relaxing on the sand is truly the perfect getaway.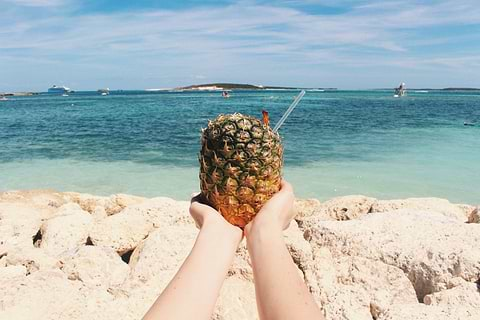 For those of us who want to maximize their time-spent seaside this summer, you should always be certain to plan ahead and wear something that can easily transition from the plane to the sand – and Anatomie has you covered. Here are our favorite of-the-moment travel clothes for women that can help you navigate this tricky transition.
When traveling to an exotic ocean-side destination, one of the comfiest (and chicest) pieces you can wear is a slimming wrinkle-free knit dress. And the gorgeous Piper Wrinkle Free Shift Dress is our first choice to suit this need.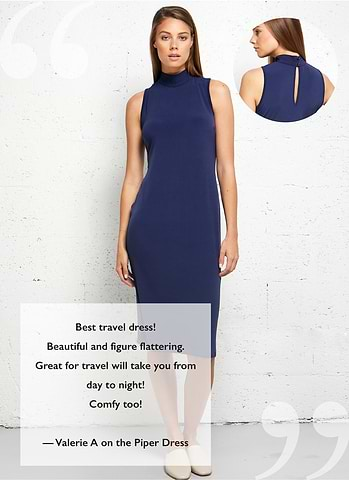 The lightweight and wrinkle-resistant silky soft jersey paired with the body-skimming design of this dress makes it absolutely perfect for wearing from the plane straight to the beach. Simply swap out your plane-ready flats for a pair of chic sandals and you'll be ready to hit the sand in style.
If you prefer to wear pants when traveling, never fear – this is a fantastic option for a seaside destination. Opt for a figure-flattering pair made of a lightweight and wrinkle-free signature stretchy fabric, such as the striking Kate Skinny Cargo Pant for a truly beach-ready appearance and feel.
Designed with an ultra-flattering skinny fit silhouette, these comfortable cargo pants feature a slimming mid rise design with functional front and back pockets. The impeccable tailoring and comfort makes them perfect for both dressing up for the plane and relaxing on the beach in style.
Want to keep it more casual and comfortable? A cozy sheer chifon tunic is the perfect choice to get you to the beach ASAP in style, like the versatile Cece Button Down Tunic.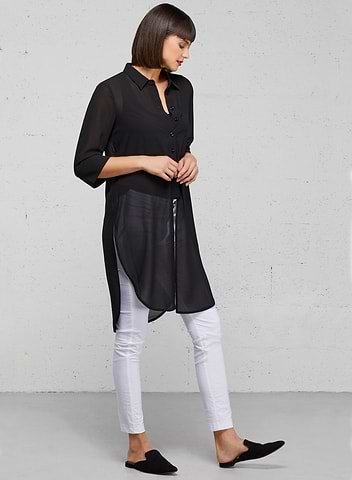 This on-trend breezy button-down tunic is designed in a flattering longer length, making it perfect for that awkward plane-to-beach transition, with a versatile style that can be easily dressed up and down. Crafted using our imported luxe wrinkle-free chiffon, this travel essential will have you looking sleek and stylish from start to finish, whether you're riding coach or first-class.
What are your must-have sky-to-sand pieces for the summer? Let us know what you won't hit the beach without!