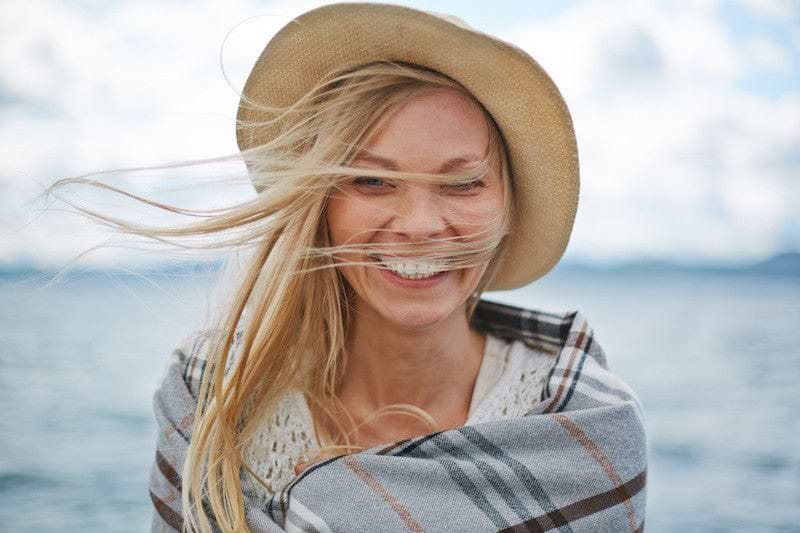 7 Vacation Tips to Reduce Your Travel Stress
Anatomie Blog
22 Aug, 2018
Traveling can be an enjoyable experience and a relaxing escape from the "reality" of your work day. But any travel-lover knows that traveling can also be a stressful experience.
When traveling, the feeling that you've forgotten something is nothing short of horrific. Losing your passport in a foreign country is, quite possibly, the scariest experience that anyone could ever endure. At Anatomie, we strive to make your vacation time a little more comfortable and stress-free. So, we decided to write an article with our top vacation tips to help reduce your travel stress. From packing to landing, keep your travel frustrations at bay with these simple yet effective travel hacks. You'll be organized, prepared, and ready to enjoy every moment of travel.
1. Make a List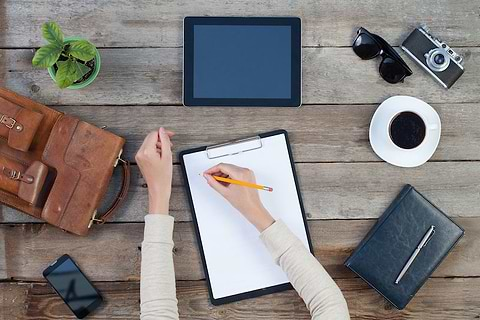 Staying organized is key!
We recommend that, as soon as you make a travel commitment, you construct a packing and preparation list. What you decide to bring on your vacation will depend highly on where you are going. So, tailor your packing list to your destination. From clothing to toiletries to electronics (and their chargers!) make the most detailed list of items you can think of. As you pack, you can check everything off and rest easy knowing your belongings are safely tucked into your luggage.
Make sure to also, look into any documents you will need, any vaccinations that may be required, and visas that need to be applied for. This is a fool proof way to ensure you are not forgetting anything. The more time you set aside to compose your list, the more thorough you can be.
 2. Bring a Lightweight Jacket for Any Weather
 Always pack a lightweight, water resistant jacket!
Trust us when we say that there is nothing worse than being trapped in a rain storm in a foreign country. Two years ago, I was traveling around Phuket, Thailand with a best friend. It was our second to last night when we experienced a flooding rain storm – but we didn't let the weather stop us from exploring the city.
Our trick? Having compact raincoats handy.
Whether you are going to the beautiful tropics of Thailand in the Summer or rainy London in the Fall, a chic lightweight windbreaker is the perfect travel accessory. This tip has saved us countless times and we hope it will do the same for you!
We recommend packing the lightweight Merika Windbreaker Travel Jacket to bring on your trip. Crafted from a water-resistant fabric with a removable hood, this flattering jacket is cut in a longer length and nipped in at the waist for a streamlined shape. It packs compactly for global travel or everyday adventures and is a chic layer whether rain or shine is in the forecast.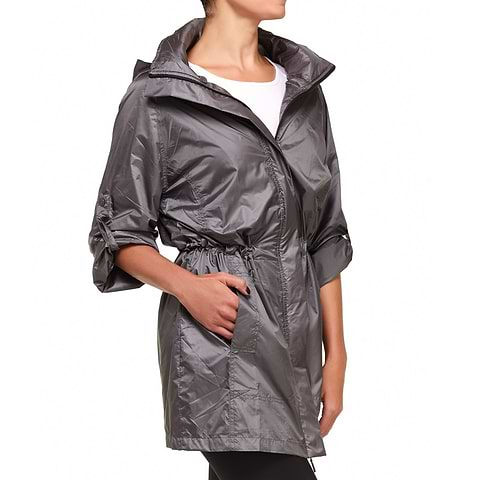 This travel jacket is our bestselling windbreaker. Unlike other windbreakers, our travel jacket is nipped at the waist to flatter your figure. Adjustable drawstrings at the waist and a removable hood allow you to fully customize the look of your travel outfit.
Mark our words, this tip will keep you looking stylish, dry and travel savvy on your travels abroad!
3. Pack Light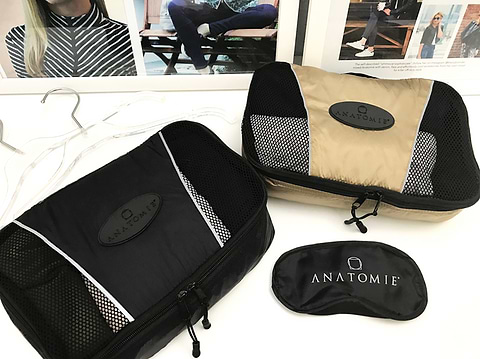 Packing a few extra clothes can never hurt – who doesn't want to travel in style? Like any stylish girl on vacation, we want to be prepared for any, and all, occasions. Unfortunately, this can sometimes land you with an overweight luggage and a stressful night of packing prior to your flight.
This is when Anatomie's lightweight travel clothes help relieve stress from heavy packing. 
Did you know that thirty pieces of Anatomie clothing weigh merely 6lbs? This is great news for heavy packers because you won't have to sacrifice style for an overweight luggage.
We recommend to pack lightweight travel clothes from Anatomie's travel essentials. The collection includes stylish women's travel clothes with lightweight wrinkle-free travel pants and tops.
Our most popular pant is the Skyler Travel Pant available in a variety of neutral colors designed to mix and match outfits while on-the-go.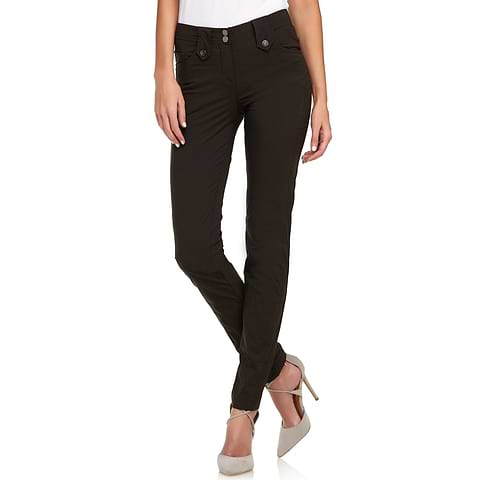 We try to make our clothing as versatile and low-maintenance as possible, so all of Anatomie's clothing can be dressed up or dressed down. Wear the same pants from the Pilates studio to lunch to a meeting to dinner and still look stylish. 
 4. Email Yourself Important Documents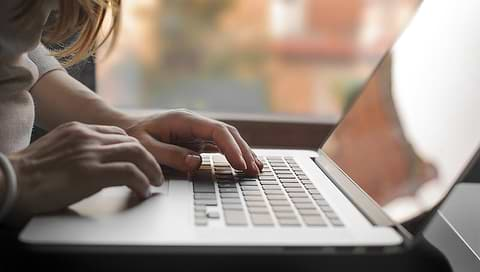 Before leaving for your destination, email yourself a copy of your passport, national identification card, flight itinerary, hotel reservations, and any prepaid activity confirmations.
Create a folder and place all of your scanned documents and confirmations there for easy access. This can be so helpful. In the event that something happens to your Passport or ID, you will have an extra copy.
If you are a little lost in a new place, you will have the addresses and phone numbers of your hotel on hand, so you can get back to enjoying your much-deserved vacation again in no-time.
5. Scout Out Your Destination Via Google Maps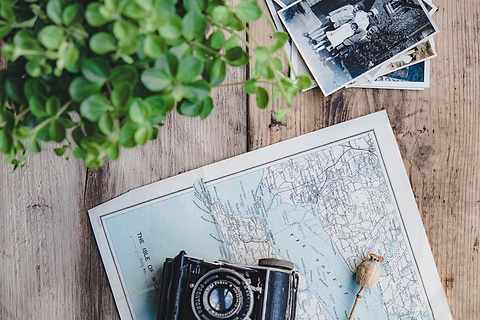 (Unsplash.com) 
As a child, I traveled frequently with my parents. They used to consistently give me these two pieces of advice, and as I grew older, I began to realize its value. The best pieces of traveling advice my parents gave me were:
1. Avoid looking like a tourist - don't walk around aimlessly in a foreign place
2. Always be weary of your surroundings
Traveling can be an enlightening experience, but being in a foreign destination where locals do not speak your language can be challenging and stressful. To make your vacation stress-free, we recommend scouting out your destination via Google Maps.
As a woman who frequently travels alone, safety is my priority. Google Maps street view can give you a good sense of how safe or unsafe an area is. Be proactive by doing research to understand your destination's surroundings before your arrival. 
6. Laugh About It
If there's anything travel teaches you, it's that any time spent angry, frustrated, or upset, is time wasted. Long lines are guaranteed to happen so anticipate them and instead of getting upset over the wait, make the most of your time and have a look around, start a conversation with a stranger, be in the moment. You'll find that the more you do this, the more you will enjoy your trip. It'll start to permeate into every aspect of your travels and before you know it, you're living the dream of stress free travel.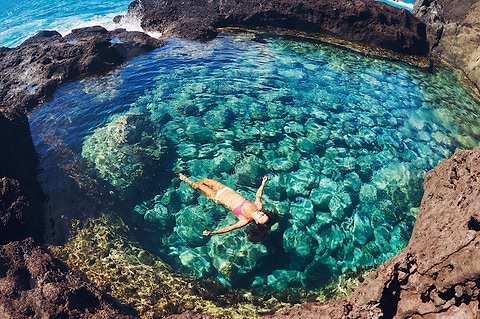 7. Go With The Flow
No matter how prepared you are, no mater how attached you are to your itinerary, sometimes you simply have to let go of the plans and just go with the flow. If you're anything like me, you don't leave for longer than two weeks without a trip binder packed with a schedule, transportation options, reviews on every dining/excursion/adventure option, and only the internet knows what else. Part of me knows that the more attached I am to that plan, the more disappointed I'll be and the less likely I am to have an enjoyable experience.
My trip binder has taken me to some amazing places, but it could never have known the hidden gems, best kept secrets, and extraordinary people that will cross your path if you let them. So remember, slow down and be open to new experiences. The best parts of travel are the unexpected moments.
Do you have any tricks for keeping stress at bay while traveling? Share with us in the comments below!