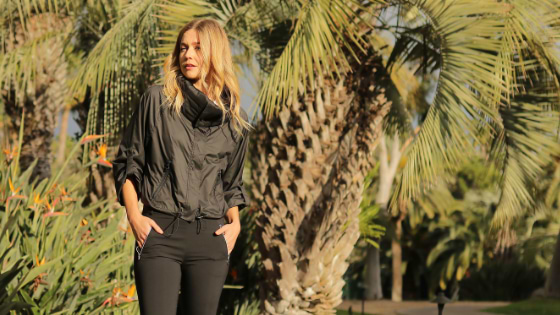 5 Jackets for Spring Style
Anatomie Blog
28 May, 2019
As we move through May, with June getting ever closer, there is no denying that weather has been a bit unpredictable this Spring. From the scorching temperatures in the south to the snowstorms in the north, you never know what challenges your wardrobe will need to face — even more so when traveling to different parts of the country.
That is where having the right travel wardrobe can save the day, making it effortless to move between cities, climates or weather systems without batting an eye. In particular, a great lightweight jacket is a versatile piece that can easily adapt to a wide range of situations. Here are a few options from Anatomie that will let you find the perfect blend of style and function to fit your lifestyle.
Who says jackets have to be basic or boring? This bold floral print will make a style statement no matter where you go or what you pair it with.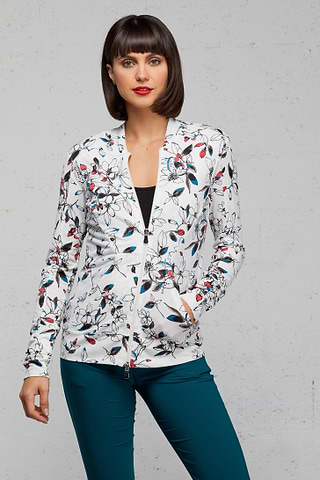 It is made from a breathable jersey fabric, with a sleek style that fits the body perfectly, topped with a baseball collar. And don't forget the front pouch pockets for stashing your stuff while on the go.
If you need a jacket that can withstand a stiff breeze, this is the piece for you. It is crafted from a silky nylon fabric, with an oversized collar that folds over for a chic look.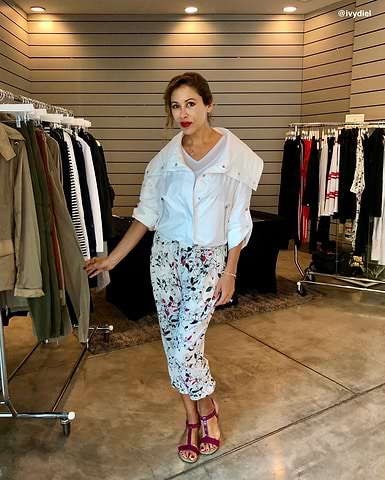 The Casey also compacts down into a small bundle, making this an ideal jacket to throw in the suitcase for those trips where you aren't quite sure what the weather might be doing.
Sometimes, you want a jacket that makes a statement when you walk in the room. And this piece will draw attention in all the right ways, with the intricate floral lace fabric.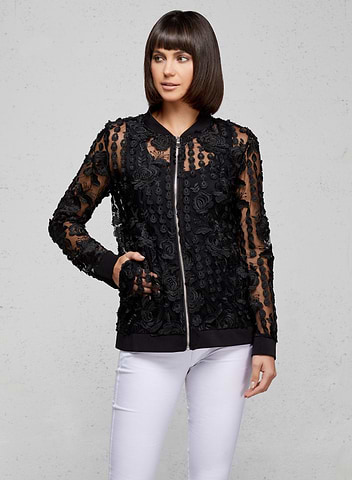 This piece has a relaxed fit, and will add polish to any outfit, whether you choose to dress it up or pair it with a great pair of pants.
Sometimes, you just need a jacket with enough pockets to handle everything you want to carry with you. With both top-slash and bottom-slip pockets, this piece has all the room you could want, and it does it in a slim-fit form.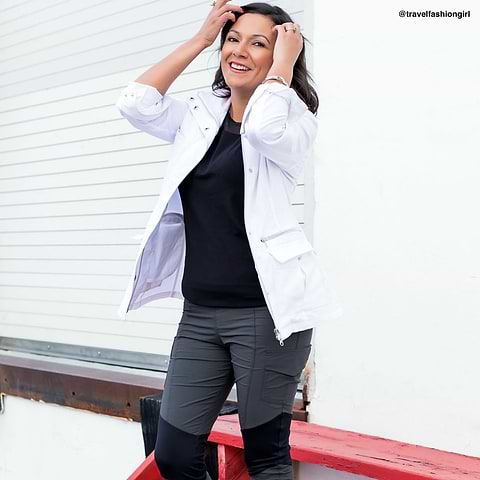 Both the high neck and the long sleeves feature a double-snap closure, so the jacket can be worn in a variety of ways, making it a versatile piece for trips to locales with changing weather. It is also quick-drying, moisture-wicking and wrinkle-free, so no matter what adventures await you, this jacket will be the perfect companion.
This jacket is an Anatomie best seller for a reason. It is crafted from a water-resistant fabric, and features a removable hood, making it a great choice for staying cool and dry at all times.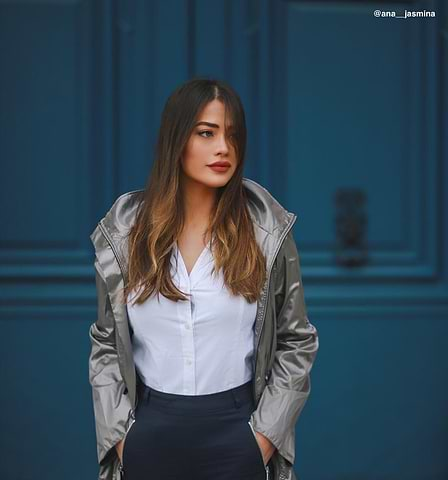 The Merika is cut in a longer length for comfort, but is nipped in at the waist to give it a chic, stylish look. And it can also be compacted down tightly, making it another good choice for those who want the function, but don't want to give up the luggage space.
Each of these jackets has a different set of features, fabrics and styles, ensuring there's a perfect piece for everyone. Spring showers might be unpredictable this season, but with a great lightweight jacket in your arsenal, you'll always be one step ahead.