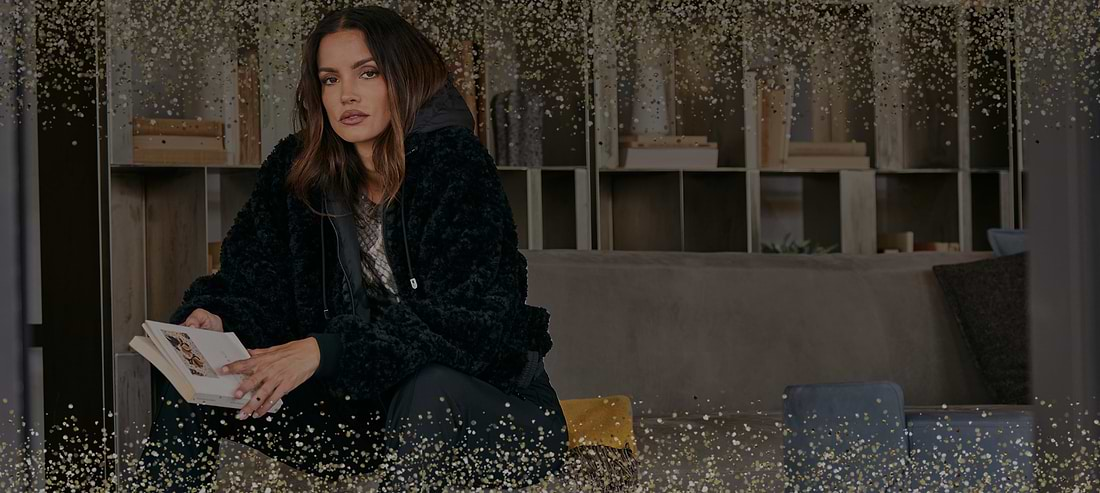 4 Luxurious Holiday Gift Ideas for Stylish Travelers
Anatomie Blog
21 Nov, 2022
Are you searching for the ideal holiday gift for the globetrotter on your list? Instead of another holiday tie they won't use, give them something they'll frequently wear, like stylish, comfortable, luxury travel clothing. Not only will your loved one appreciate the thought, but they will also love having functional, durable, quality travel pieces they can wear repeatedly. Here are a few ideas to consider.
Can't Go Wrong with Cashmere 
A truly thoughtful gift for frequent travelers must go beyond the basics. Ideally, it's fun to gift them something they want but wouldn't splurge on for themselves. Surprise someone you care about with luxury cashmere clothing. A comfy cashmere turtleneck sweater will keep them warm and cozy during the colder months without sacrificing style. You could also take it further and buy coordinating cashmere jogger pants to complete the look.
Many cashmere pieces are perfect for travel, including ponchos, fleece-lined travel pants, tops, cardigans, and hoodies. You can't go wrong with cashmere clothing for the traveling fashionista in your life.
Give the Gift of Warmth with Outerwear 
A safari jacket is an excellent gift if you want to splurge a little on someone special. There are many reasons to give this unique piece of outerwear a standing ovation. A premium safari jacket is packed with features like a slim fit, plenty of pockets for stashing travel essentials, and a high collar that can be folded or zipped into a funnel neck. A safari jacket offers a slim, sleek silhouette that screams sophistication with every step. Not all safari jackets are created equal, though. Look for a quality, European-crafted lightweight safari jacket with a little stretch. Travelers need outerwear that can be tossed into a bag and still come out looking flawless.  
Tie a Bow on Luxury Travel Pants 
Sophisticated travel pants that feel like sweats may sound too good to be true, but they do exist. Perfect for travelers and non-travelers alike, travel pants are an essential wardrobe staple. There are many reasons travel pants make the perfect gift. Made with premium, lightweight, luxe material, they are meant to be worn on multiple travel days, making them an ultimate space saver. Travel pants don't skimp on style, either. You can wear a luxury skinny cargo pant straight off the plane to a business dinner without cramping your style. Search for European fabrics and craftsmanship to ensure your loved one benefits from luxury travel pants. High-quality, luxury travel pants should include moisture-wicking and quick-drying properties.  
Excite Them with a Gift Card 
If you're unsure which travel clothing pieces to gift, consider an e-gift card from an online luxury travel clothing website. Your loved one will delight in being able to pick out something special that speaks to them and suits their travel needs. Let them agonize over choosing a safari jacket, travel pants, or a cashmere sweater. Give your traveler the gift of choice with a unique gift guaranteed to never spoil or go out of style.
About Anatomie
Anatomie creates luxury travel clothing designed to fly so men and women can explore the world in style and comfort. Founded in 2006 by Kate and Shawn Boyer, Anatomie combines contemporary style, innovative features, and unique designs for the active and adventurous. Each piece is made using the finest fabrics from France and Italy. Anatomie's luxurious, wrinkle-free travel clothes are timeless, durable, and easy to mix and match for lighter packing. Thanks to their lightweight, low-maintenance material, they don't require dry cleaning or ironing. Wear Anatomie's pieces to business functions, elegant dinners, beach house dates, or anywhere. Get ready to jet set to life's next grand adventure with Anatomie.
Find the perfect gift for the traveler in your life at anatomie.com