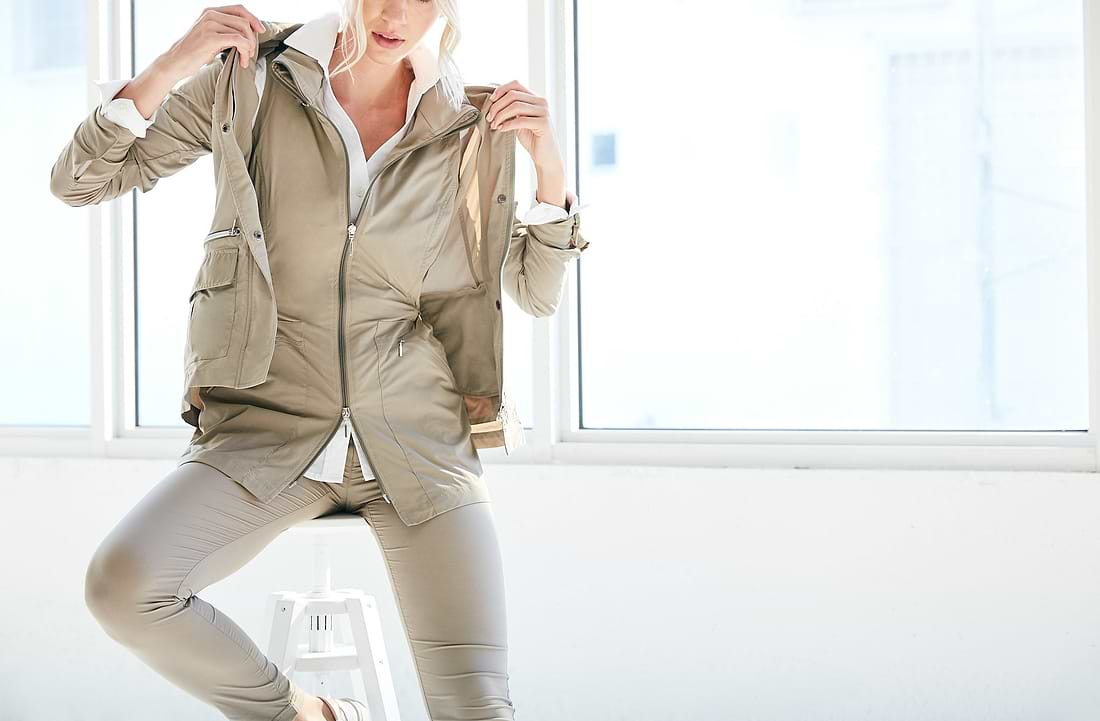 3 Reasons to Invest in Anatomie Travel Clothes
Anatomie Blog
12 Jan, 2023
Whether on a weekend getaway or preparing for a long international flight, comfort is paramount. However, dressing comfortably doesn't mean sacrificing style. Anatomie is not your typical travel wear brand. Kate and Shawn Boyer developed this innovative brand to provide functional yet chic apparel for travel and everyday life. 
Why should you invest in Anatomie's travel clothes? They are durable, luxurious, comfortable, and, did we mention, stylish? Once you experience the difference between luxury travel clothes from Anatomie, you'll be swapping out your existing wardrobe, piece by piece. 
Their Clothing Is Built to Last 
Anatomie's pants for travel are built to last. Their premium clothing doesn't snag or stain as quickly and is durable enough to withstand multiple vacations, washes, and wears. Investing in Anatomie travel clothing means getting functional, stylish, and comfortable pieces crafted from lightweight, luxurious European fabric that won't wrinkle, shrink, or fade. 
You're also investing in low-maintenance clothing that is moisture-wicking, quick-drying, wrinkle-free, and requires no ironing or dry cleaning. Plus, their apparel is backed by a lifetime warranty, so you don't have to worry about normal wear and tear.  
Enjoy the Best of Comfort and Style
With Anatomie, you don't have to choose between style and comfort. Take the Kate Skinny Cargo Pant, for example. These stunning, elegant travel pants fuse chic European sensibility with impeccable tailoring and comfort. 
Crafted in a signature curve-hugging stretch, the skinny cargo pant gives you an all-over slimming effect while still being breathable and lightweight. You will love how these pants feel and probably look for any excuse to wear them. Every luxury, quality piece you purchase from Anatomie soon becomes a solid staple in your wardrobe.
Wear Your Anatomie Clothing Anywhere 
If you're not pulling out your travel clothing for daily wear, it's time to upgrade your travel wardrobe. Anatomie's clothing is so comfortable and stylish you'll want to wear it daily, even to work. Whether lounging at home, cheering on your kids at a soccer game, or exploring new cities, your travel clothing should be versatile. For example, the Kenya Safari Jacket will quickly replace your other outerwear. 
This fashion-forward jacket provides a sleek style, nipped at the waist for a flattering feminine fit and outfitted with pockets galore to stash your daily essentials. Made from signature stretch woven fabric, this lightweight stretchy material developed in France is moisture-wicking, quick-drying, and highly durable, so you can go from a rigorous hike in the mountains to a dinner out without skipping a beat. 
To get the most out of your investment, it makes sense to wear your favorite Anatomie pieces often, so you can look polished and put together no matter where life takes you. 
Invest in a quality luxury travel wardrobe from Anatomie at anatomie.com