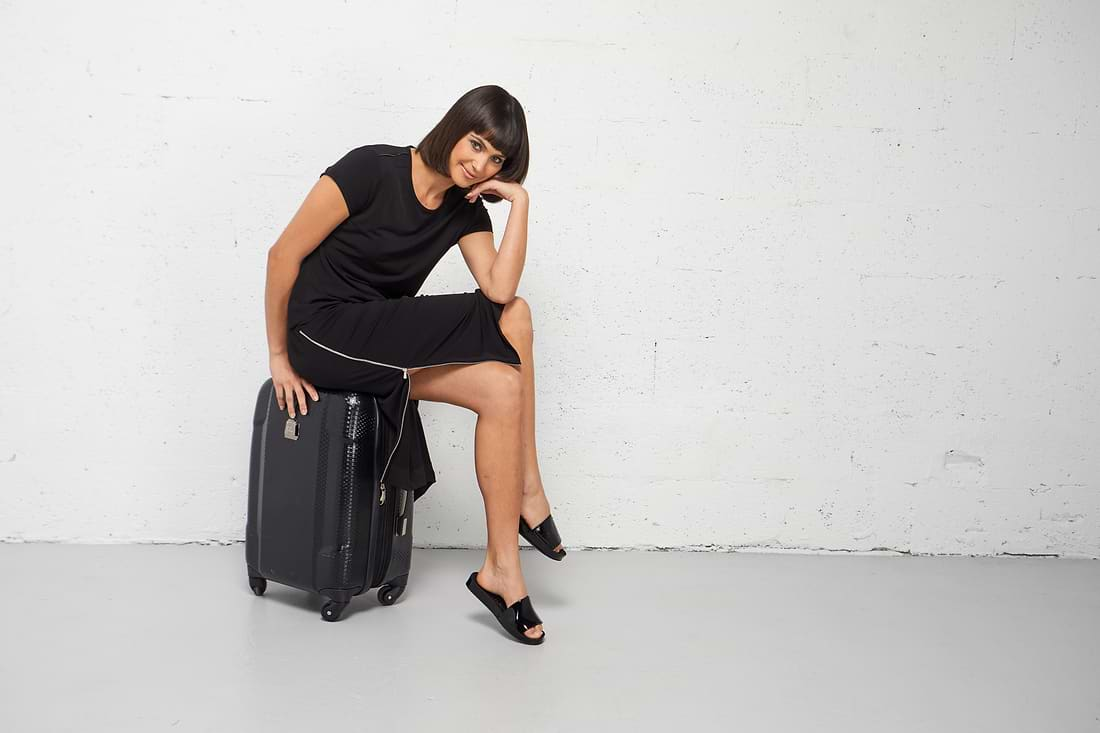 Wrinkle-Free Travel Dresses You'll Want to Live In
Anatomie Blog
13 Oct, 2019
It's happened to the best of us. You make it through the airport, Uber to your hotel, and toss open your suitcase because you have somewhere to be, yet everything you pull out is creased and crumpled. So now what? Well, you can try to quickly iron out the wrinkles but there's no time to waste. Let's be honest, ironing is for the birds. 
So, until crease and wrinkle lines become popular, we have you covered with wrinkle-free, hassle-free options that go straight from the plane to wherever your final destination might be. Thankfully, there are a number of fashionable travel dress options available at Anatomie. These comfortable, stylish dresses take up minimal space in your luggage and are ready to go at a moment's notice. 
Piper Wrinkle Free Shift Dress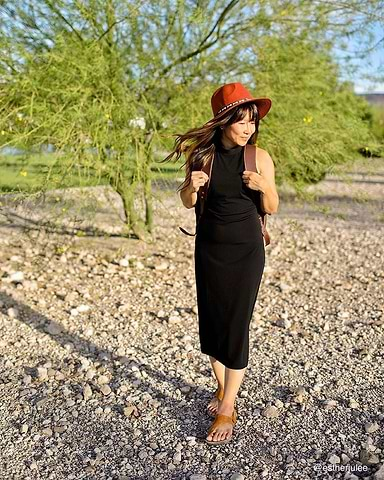 @estherjulee in Nevada wearing Piper
This slim fit "little black dress" will quickly become a favorite of yours, whether you're traveling or not. The mock neck and sleeveless cut on the Piper Dress make it both stylish and comfortable. The super stretchy, mid-weight material is nice when you're going out on a fall day, and yet the breathable material still lets you head out in style in the middle of summer. 
Harper Wrinkle Free Jersey Jumpsuit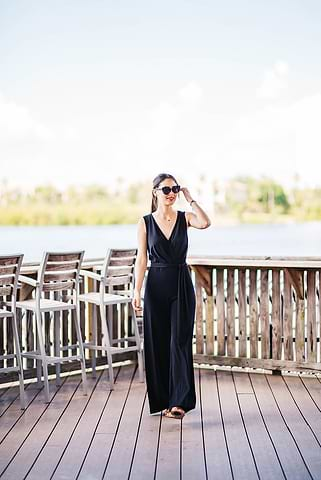 @candywaltrip in San Diego wearing Harper 
When you want to be comfortable and yet dressed up at the same time, the Harper Jersey Jumpsuit is your go-to. The sleeveless jumpsuit features a deep v-neck and an easy fit, self-tie belt. There's also a back zipper to make it that much easier to slip in and out of. You can dress it up with heels and statement earrings for a destination wedding outfit or down for a casual, comfortable everyday look. 
Budah Mesh Dress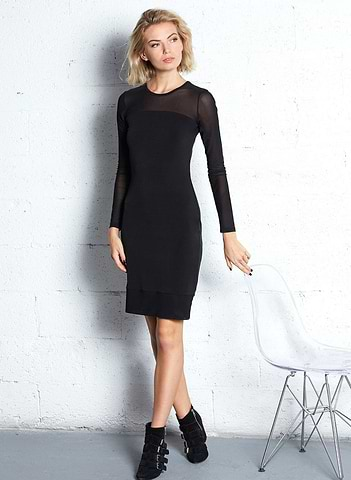 When you want to turn heads and remain modest at the same time, the Budah Mesh Dress is made for that. This dress is a slipover style with a body-conscious fit design to highlight all the right places. Plus, the long sleeves and crew mesh neckline makes it fantastic for nearly any time of year. Layer it up for fall in one of our cute travel vests and a pair of leather booties! 
Lina Cargo Dress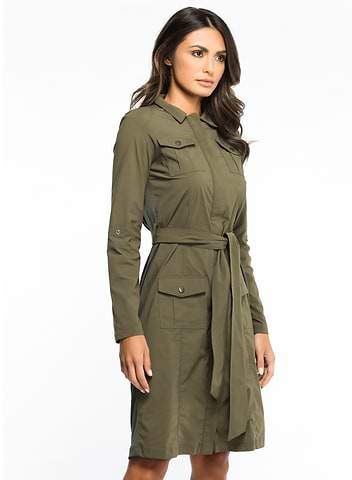 This part dress, part trench coat, is a fantastic outfit for traveling in. You can style it to be uniquely you buttoned up or down. It features a tie at the waist and a slim fit design with high collared neckline for a utilitarian look. The cargo pockets are essential ladies on the go -- put your phone, passport, and credit card in any of the easy-to-reach compartments. The Lina Cargo Dress is new to the Anatomie lineup of women's travel dresses but sure to become a customer favorite.
Devia Side Zip Dress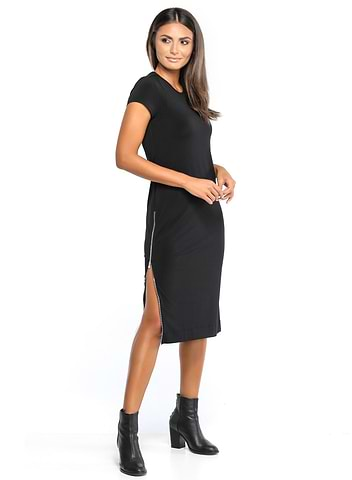 This wide crew neck, side zip detail black travel dress is an Anatomie customer favorite for a reason! Our Devia Size Zip Dress features a functional side zipper to customize your look. This versatile, travel fashion piece is made from premium jersey material and can be worn solo or layered with one of our slim-fitting travel pants like Luisa, Skyler, or Susan. You can wear it all day without worrying about wrinkles and it can be easily rolled into a packing cube for a perfect vacation little black dress. 
Check Out The Entire Wrinkle-Free Dress Selection At Anatomie
These wrinkle-free travel dresses are great for any event and we have plenty more to choose from. So, whether you're looking for a destination wedding outfit or you're interested in the perfect little black dress, we have you covered at Anatomie.
Rocking one of these styles at an upcoming event? Share your #ANATOMIESTYLE with us on Instagram for a chance to be featured on our page!