Look Fabulous on the Fly with Wrinkle-Free Travel Clothing
Anatomie Blog
17 Sep, 2018
If you're traveling for work or vacation, the last thing you want to do when you finally arrive at your destination is iron a suitcase's worth of wrinkled clothes. Or spend a fortune on hotel dry cleaning. Enter Anatomie's luxurious travel clothing—wrinkle-free shirts, pants, jackets and dresses that keep you perfectly polished in every time zone.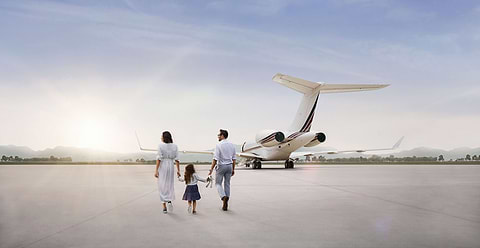 For over a decade, we've delighted chic jetsetters worldwide with our stylish, wrinkle-free travel clothes for women. Founders Kate and Shawn Boyer used their own experiences to create the brand's innovative fabrics. "We had so many personal frustrations during our business and family travels; no time to iron or wait for hotel dry cleaners to show up," reveals Kate, Anatomie's CEO. "It took us four years to develop and perfect the stretch woven fabric we now use in many of our non-iron shirts, pants and jackets."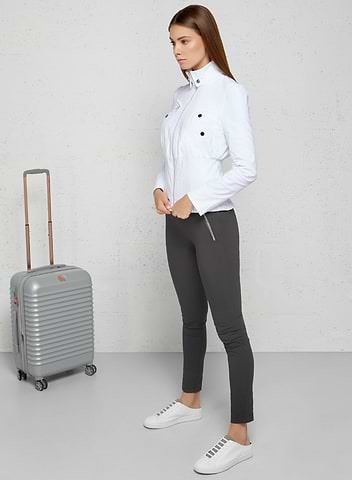 Whether you opt for a wrinkle-free shirt in luxurious jersey or wrinkle-free pants in the brand's signature comfort stretch fabric, minimal care is required. Simply machine wash the item on cold or hand-wash in the hotel sink, and then hang to dry (approximate dry time: two hours) or blow dry in seven minutes. Voilà. You'll have an elegant wrinkle-free dress shirt or pair of wrinkle-free pants.
Imagine the time you'll save with a wrinkle-free travel wardrobe from Anatomie. Change from flight clothes to business clothes to dinner clothes without worrying about the hassle of ironing or dry cleaning. Wrinkle-free shirts, pants, jackets and dresses keep you looking sharp at all times.
Every savvy traveler will want to add our wrinkle-free dress shirts to her travel wardrobe. If you're traveling for business, the Beth Button-Front Shirt is the ultimate non-iron shirt for important meetings or work-related events. Tailored to perfection, this ultra-feminine style features an alluring V-neck and sheer mesh sleeves.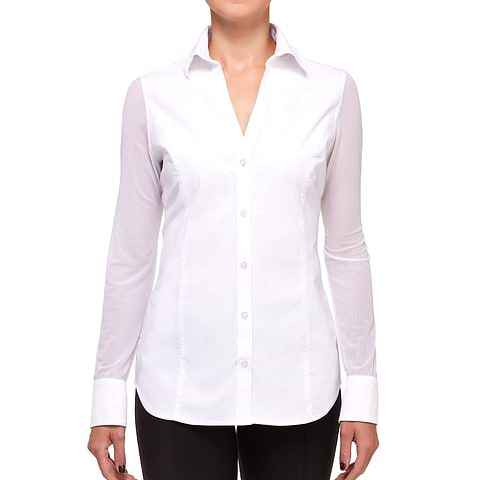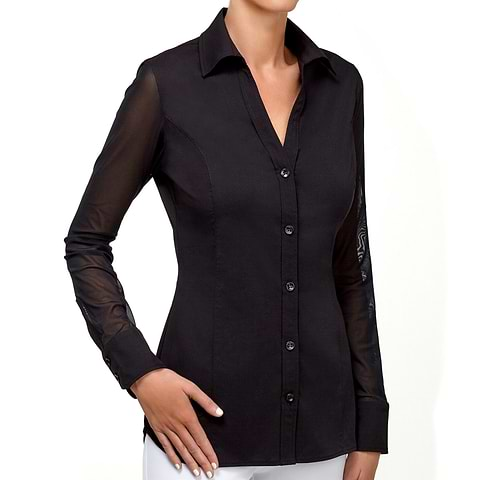 For warm climates, the luxurious Melissa Tee is a must-have. This wrinkle-free shirt is detailed with airy mesh sleeves and shoulder panels, making it a favorite for sightseeing or running around the city with clients.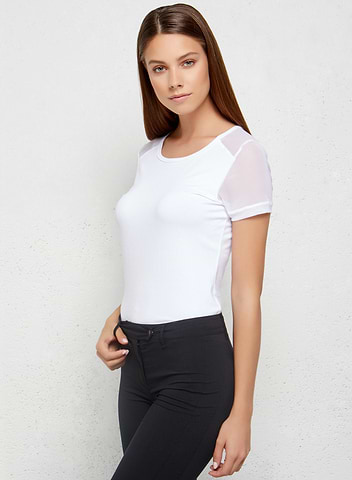 Another essential wrinkle-free shirt is the bestselling Budah Mesh Top. Sophisticated and timeless, the sleek silhouette effortlessly transitions from an all-day conference to cocktails with colleagues.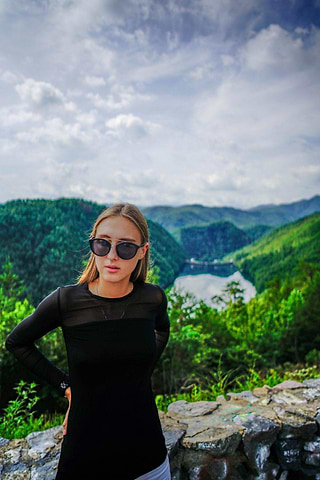 Pair any of Anatomie's non-iron shirts with a complementary selection of wrinkle-free pants and wrinkle-free jackets. The wrinkle-free Skyler Travel Pant is a perennial favorite for its slim fit, straight leg and comfy mid rise.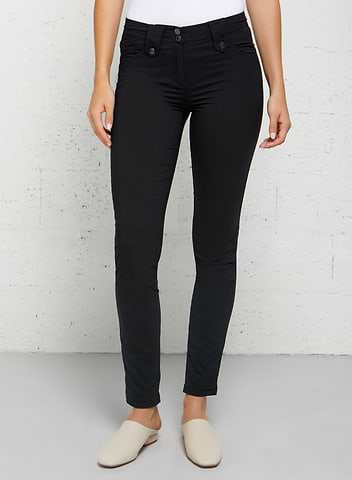 The Skyler Travel Pant is offered in white, khaki, black, grey, navy and made with stretchy fabric that is figure flattering and stays wrinkle-free. 
Our curvy customers flock to the wrinkle-free Luisa Skinny Jean Pant for its easy, flattering fit and practical waistband that's slightly higher in the back.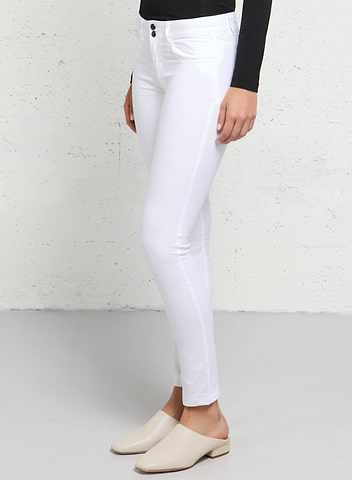 Complete your look with a chic, wrinkle-free jacket. Our Kenya Safari Jacket is a favorite for African adventures and urban adventures thanks to its fashion-forward aesthetic, comfortable non-iron fabric and plentiful pockets for stashing all your essentials.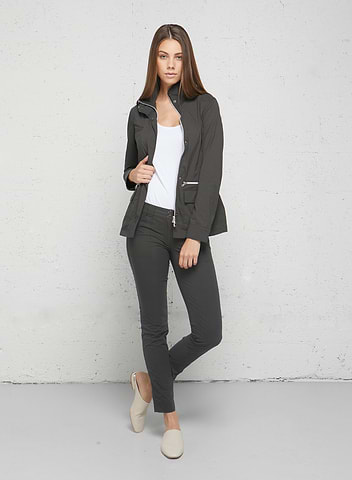 When it comes down to packing, Anatomie has simplified what to wear on safari. Take it from Boyer, who went on a 10-day trek in Tanzania to see the great migrations last year with just a backpack filled with ten Anatomie pieces folded compactly in two of the brand's signature packing cubes. 
(Pictured: Kiersten Rich of theBlondeAbroad.com)
Along with non-iron shirts, pants and jackets, every stylish jetsetter will want a travel dress that's wrinkle free.
Anatomie specializes in elegant wrinkle-free dresses with day-to-night versatility. The timeless Piper Wrinkle-Free Shift Dress in luxe stretch jersey works just as well in an office as it does for a night out with friends in a foreign city.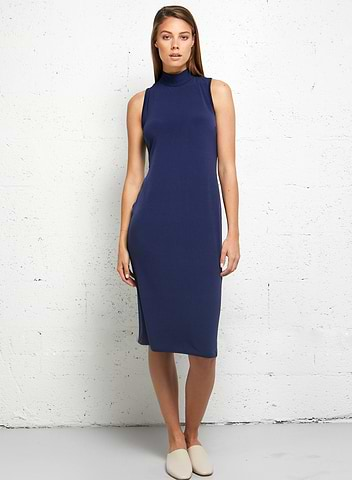 Explore the world with Anatomie's luxurious collection of women's travel clothing, including wrinkle-free travel pants, lightweight travel jackets, stylish travel vests, effortless travel dresses and comfortable travel tops. Combining everyday practicality with European style sensibility, our versatile collection of travel clothing serves as business attire, cruise wear, safari clothing, resort wear, women's golf apparel and spa attire. In sum, we provide the ultimate wardrobe for all luxurious travel destinations.