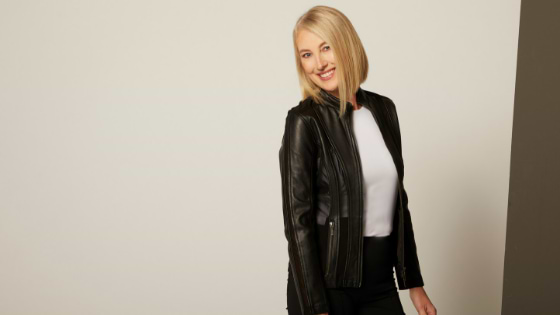 Where to Try on Anatomie in Real Life
Anatomie Blog
29 May, 2019
With so much in store for this calendar year, Anatomie invites both brand loyalists and curious, new clients to visit a nearby, convenient location.

Why the special invitation? Because there's nothing like the adventure of trying on fine clothing--the soft touch, the way a special fabric feels in your hand, the personalized shopping experience, and well, your fabulous reflection in the dressing room mirror. Wearing is believing.

Should you be in sunny Florida, whether living or just visiting, you can always stop by our Anatomie Warehouse in Miami. Meet with our friendly in-house stylist, chat with the founders, and see where all the magic happens. Our address is 6701 NE 4th Ave, Miami, FL 33138 and we're open weekdays from 9 AM to 5 PM and on weekends by appointment only. Give us a call at +1 (833) 576-1900 to schedule a time!

In New York, you can visit our NYC popup but hurry, it's only open until June 8. You'll find us at 1040 Lexington Ave, NY, NY 10021 for a limited time only. Stop on by and find yourself a new travel outfit for your summer escapades. 

Did you know Neiman Marcus also carries our collection all over the United States?You can shop Anatomie IRL (in real life) at these locations across the US. Feel free to try on our award-winning womens' travel pants at your local Neiman Marcus, find your perfect fit, and then order online later. It's totally up to you!

You're also invited to this year's trade & trunk shows which you can find information on below or on Facebook page. We always post our upcoming events so follow along to stay up to date.
August 25, 2019 – September 1, 2019
The Hampton Classic Horse Show 2019
240 Snake Hollow Road
Bridgehampton, New York 11932
www.hamptonclassic.com
September 11–13, 2019
ISPA Conference & Expo 2019
Phoenix Convention Center
Phoenix, AZ 85004
www.attendispa.com
September 14–16, 2019
COTERIE
Jacob Javitz Center
New York, NY 10001
www.ubmfashion.com/coterie

Don't see your city here? You can find locations to try on Anatomie via our store locator: https://anatomie.com/apps/store-locator/ 
Now pack your things and go!